The newest feature of Simple Amazon-like restaurant marketplace automatically calculates per-unit pricing of comparable products, so buyers can make smarter purchase decisions, faster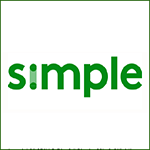 Every week, restaurant managers and chefs spend hours trying to determine the best values for the perishable goods they need to buy. However, making accurate comparisons is nearly impossible with sellers offering items in different pack sizes with different units of measure, different descriptions, and different pricing promotions. SimpleTM, the digital restaurant marketplace that brings together food service buyers and sellers, is changing that today with the addition of Simple Price CompareTM, which simplifies the price checking process—cutting the time to compare and purchase products from hours to seconds.
Simple Price Compare, Simple's new proprietary pricing algorithm, is now available on the Simple Amazon-like digital restaurant marketplace. Now, restaurant operators can go online, select the items they want, add them to their cart, and request price quotes. Simple Price Compare then presents comparable offerings from different sellers, and buyers can click to choose which items they want from which vendors. Simple Price Compare makes all this possible by:
Intelligently presenting the same or similar items with different names, such as "farm-raised tilapia" and "tilapia, farm raised"—eliminating the need for buyers to search for comparable products.
Automatically calculating the price per the exact same unit size, so managers and chefs can make apples-to-apples comparisons.
Displaying information about the quantity required to get a quoted price, so operators can make smart decisions about whether a deal makes sense for their restaurant.
"In a business where profitability comes down to pennies, restaurant operators are trying to offset the rising costs of wages, rent, and food prices by making smart purchases that offer the best value for the price," said Dan McMurtrie, Simple founder and CEO. "However, the price checking that restaurants have to undertake weekly has been a labor-intensive and time-consuming task. Now, with the new Simple Price Compare pricing algorithm, we help restaurants' operations become more efficient by making this faster and easier. And by taking the time and mystery out of comparing products and pricing, we're empowering managers and chefs to better manage costs while gaining valuable hours back in their day. At the same time, pricing clarity makes it easier for distributors and sellers of all sizes to compete on the value of their offerings."
"We purchase hundreds of different items each week. It takes hours to compare different sellers' offers, and we don't have the time it takes to get the best deal on each one," said Peter de Castro, Tavern at the Park owner and proprietor. "Simple Price Compare is a game changer. For the first time, it's possible to compare available offers in one place, with pricing by the same per-unit measure, to make informed purchases in just seconds."
Simple Breaks Down the Barriers to Restaurant Purchases
Simple was launched in 2017 to bring down the traditional barriers between restaurant operators and the range of sellers they rely on—from distributors and suppliers to local farmers and gourmet food producers. Today, nearly 4,000 businesses rely on Simple to more efficiently buy and sell restaurant goods.
For restaurants, the Simple marketplace provides Amazon-like simplicity with a single shopping cart; simplified price-checking process; one-click ordering for food, beer, wine, liquor and supplies; and a dashboard with real-time spending visibility. As a result, restaurant managers and chefs can save 20-plus hours each month and tens of thousands of dollars a year—at no cost for using the Simple marketplace.
For distributors and other sellers, Simple delivers a digital platform to grow existing accounts and connect instantly with restaurant operators seeking new suppliers. Using Simple, sellers can open a digital storefront to promote their products to restaurants 24×7, find hot sales leads, and send quotes to existing customers or prospects in minutes. As a result, sellers can spend less time driving and more time selling, increase sales through better reach to new and existing customers, and grow their business with data only available on the Simple platform.
About Simple
Simple is the first digital restaurant marketplace that brings food service buyers and sellers together to save time and cut costs by simplifying purchase order and sales quote processes, all in one place. Just as Amazon created a new model for buying, selling and marketing consumer products online, Simple is delivering an online platform that connects restaurants and the range of sellers they rely on—from distributors and suppliers to farmers and gourmet food producers. With instant, 24×7 access and deeper insights, restaurants and suppliers alike are empowered to run smarter, better businesses. To learn more, visit https://www.simple123.com.