Chef Danny Lledó Wins Paella Contest Winning Dish to be Served All Month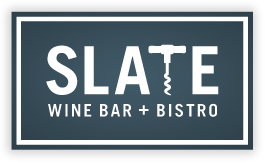 On October 1st, Paella chefs and their teams gathered from across the globe to compete for the title of 'Best Paella' in several categories at this year's Paella Wine & Beer Festival in Los Angeles, California. This year's overall winner, winning the crown for his Seafood Paella was DC's own Danny Lledó, chef/sommelier of Slate Wine Bar + Bistro in DC. Lledó is the son of a Chef from Denia in Valencia, an area that claims ownership of the origin of the rice dish.
The Paella wine festival, which was started by Armando Rodiel, a Valencian Chef. In 2017, the festival will incorporate The International Paella contest from Sueca in Valencia adding the Valencian paella competition to the contest in San Diego in May, as well as gaian in Los Angeles in October 2017. The festival is slated to expand in different cities throughout the United States in upcoming years.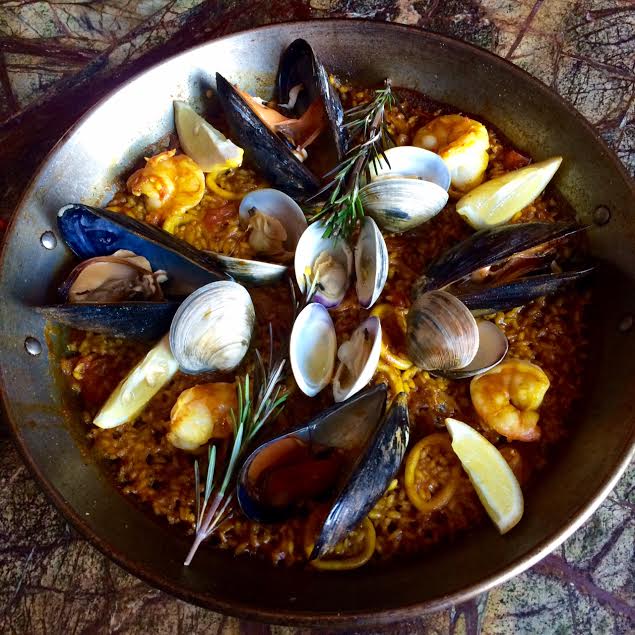 In celebration of his culinary victory, Lledó will be offering the winning Paella ($26) the entire month of October at Slate Wine Bar + Bistro in Glover Park. This authentic, and now award-winning, paella is chock full of prawns, mussels, clams and more.
Paella is a dish that comes from the Valencian region of Spain, with ancient roots that originated in its modern form in the mid-19th century. It is a saffron-infused rice dish that marries bold flavors and delightful textures. Combined with a variety of meats, shellfish and vegetables, paella was originally a peasant's meal cooked over an open fire in the fields and eaten directly from the pan using wooden spoons. The dish takes its name from the wide shallow pan that it is cooked in, traditionally called the paella or paellera. The recipe, commonly known as paella, can more accurately be referred to as Arroz a la Paella (rice done in paella-style). Today, paella recipes have become somewhat of an art form – ranging from decadent meats and seafoods to vegan and vegetarian.
Slate's wine list has over 180 reds, whites, rosés and bubbles from around the world, and seven or more flight choices daily. The Family's Special Personal Cellar Selections, limited edition bottles from his own wine cellar are offered at minimal mark-up, allowing guests the option of tasting extraordinary vintages, and personal tastings are conducted monthly. Artisan and classic cocktails are also available, as well as a variety of beer.
Slate is located at 2404 Wisconsin Avenue and is open fro lunch, dinner and brunch Monday–Thursday 11:30 am-10 pm; Friday–Saturday, 11:30 am-midnight; and Sunday, 11 am-9 pm. For further information and reservations, call 202-333-4304 or log into slatewinebar.com.