babbalucci Italian Kitchen & Wood Burning Oven
New Winter Menu | New Cocktails
Introducing "below babbalucci"
Harlem's New Wine Cellar and
Private Dining/Event Space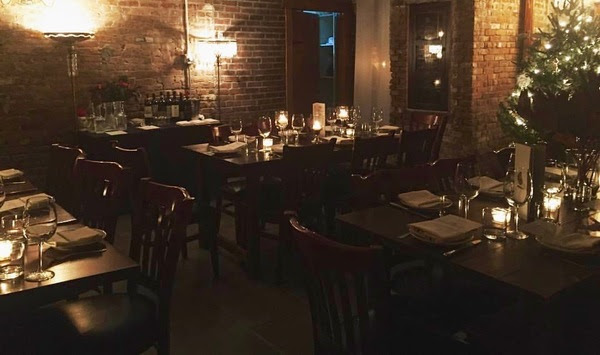 below babbalucci
babbalucci is thrilled to present "below babbalucci".
Available for intimate celebrations and get-togethers, from a casual cocktail party with aperitivo to a
sit-down dinner for up to 30 guests.
New Cocktails
Winter In Cortina: Spiced dark rum, pistachio cream, citrus, lavender
Boy Scout: Creyente mezcal, Old Rasputin beer, sassafras syrup
Ticket To Lapland: Dark rum, elderflower liqueur, citrus, sassafras
Romeo & Juliet's Poison: Hennessy, Tagliatella Nardini, heavy cream, red wine syrup
Click here to view beverage menu.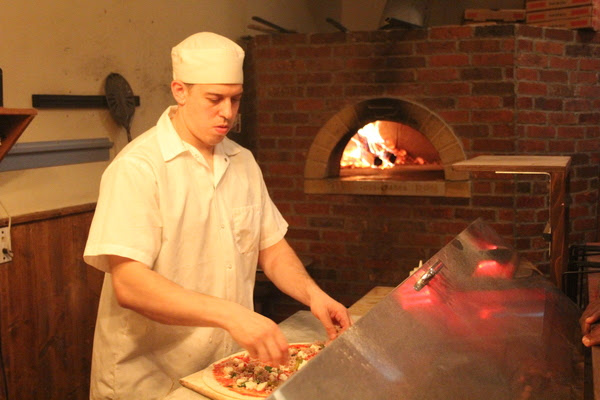 Get a taste of Chef Andrew LoPresto's new dishes, such as:
Wild Coho Salmon Pizza: frisee, olives, rosemary potatoes, mustard
#IamFabrizio Pizza: white anchovy, scamorza, cherry tomatoes, Italian hot peppers, olives, oregano
Primi – Paccheri Puttanesca: olives, anchovy, capers, tomato, garlic, oregano
Primi – Orecchiette al Forno: butternut squash, Brussels sprouts, butter, sage, fontina, bread crumbs
Secondi – Broiled Skate: lemon, capers, spinach, chickpea puree
Brunch – Wood Oven-Fired Burger: grass-fed Angus beef, mushrooms, caramelized onions, fontina, polenta fries, cornichons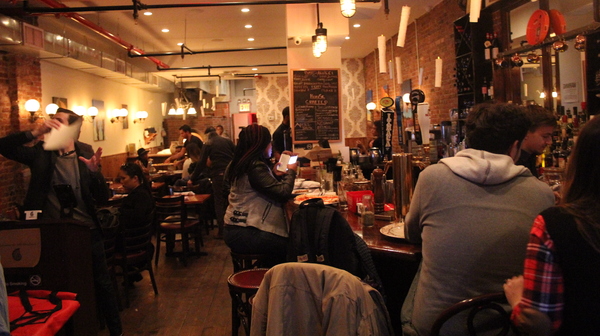 Click here to view food menu.
Click here to view press kit.
Holiday Hours:
Christmas Eve/Hanukkah/Kwanzaa –
regular menu, regular hours, dinner specials
Christmas Day – closed
New Year's Eve – regular menu, dinner & cocktail specials
Live music with the HSO Band 8pm-1am
Kitchen closes midnight, bar closes 1am