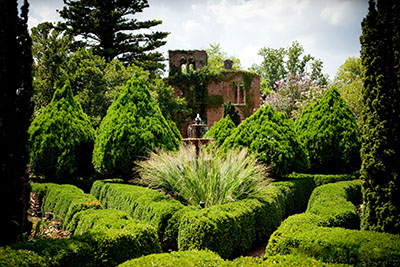 As part of a concentrated focus on further building the food and beverage program at the luxury resort, Barnsley Resort now offers guests a selection of exclusive drinks and spirits. Combined with the creation of a truly hyper-local garden dining experience and the growing wine culture at the resort led by the "Wine Snob" (aka Greg Teague, CSW), guests and groups alike can enjoy the privileges of these outstanding programs designed to enhance the resort experience, as well as tempting the palate.
New Food and Beverage Director Aaron Stiles has been instrumental in building relationships with regional vendors and the resort now offers proprietary brands of soda, bourbon, and craft beers that can be incorporated into events and break-out sessions.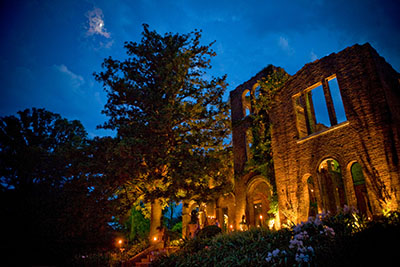 Fizzy Fun: Chattanooga, Tenn.-based Pure Sodaworks takes the finest organic fruits, berries and herbs, sweetens them with natural cane sugar, and creates unique and nostalgic flavor combinations. Guests can sample Barnsley-centric signature blends of Spicy Ginger Peach and Rosemary Lemon while dining at the resort.
Barnsley Brews: Local brewer, Fannin Brewing Company (Blue Ridge, Ga.), has specifically crafted two unique beers for Barnsley Resort. Godfrey's Pale Ale is crafted with Amarillo hops (that are only grown at Virgil Gamache Farms in Washington State) and is a slight nutty, mildly citrus brew that is perfect for all seasons. Coming this spring is "A Brothers Quarrel," a high gravity porter with a true "hoppy" taste with vanilla and fruity undertones and a hint of coffee on the finish, aged six months in Fairy Godmother's Woodford Reserve Barrel.
Fairy Potion: Barnsley Resort's Fairy Godmother works under the tutelage of Master Distiller Chris Morris to select the resort's signature Woodfood Reserve Bourbon. The Kentucky-based company hand crafts straight bourbon whiskey using a small batch artisanal process, giving it distinctive taste and a crisp, clean finish. Only available for purchase and consumption at the resort, the spirit (created each year) yields a unique character styled in the vivacious personality of the Fairy Godmother, who says the 2013 blend boasts hints of Christmas with a milky finish.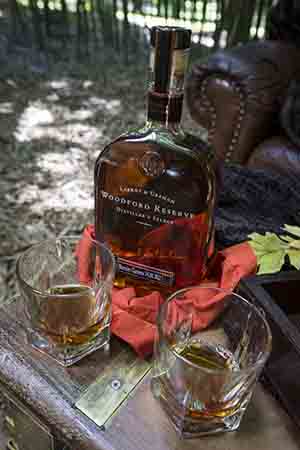 Garden to Table: With more than 3,300 acres, Barnsley Resort naturally offers a Garden to Table experience popular with groups. Chefs are able to take advantage of abundant gardens with ever-expanding vegetable and herb gardens on site and create menus for each season, sourcing local farm-grazed cattle and Kurobuta pork for a one-of-a-kind dining experience. These menus may be paired with the Wine Snob's offerings and served on farm tables (custom-built by one of the resort's talented colleagues) in a variety of dramatic settings, including the historic 1800s manor house ruins, next to the pond with pastoral views of the stable, or on a bluff in a meadow overlooking the Rice House restaurant.
About Barnsley Resort:
In the foothills of the Blue Ridge Mountains, just 60 miles north of Atlanta, Barnsley Resort welcomes guests into a storybook romantic setting of incomparable service. Encompassing 3,300 acres, the historic grounds offer a unique getaway experience. Originally built as an opulent estate in the 19th century, the grounds have been transformed into a world-class resort. All accommodations are in private rooms, suites or cottages, all luxuriously appointed with a mix of old-world charm and modern convenience. Whether looking for a relaxing weekend, strategic meeting or an elegant wedding, guests will discover a retreat of privacy and perfection. Amenities include gourmet dining, immaculate gardens, historic ruins, a European-style spa, and exciting recreational choices such as world-class golf, wing-shooting and hunting at SpringBank Plantation – Georgia's most unique hunting preserve, and horseback riding along scenic trails. Barnsley Resort is also an inaugural member of the Southern Living Hotel Collection, a prestigious group of independent four-and five-star level properties spanning 18 Southern states. www.barnsleyresort.com.