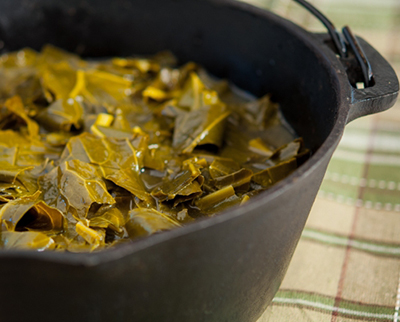 The marriage of Black-eyed Peas and Collard Greens has us "Hoppin' like John" around the New Year's Day table. As the tale goes – children reared in the South hopped once around the table before eating the traditional dishes. One bite of each is said to bring both luck and prosperity in great abundance…and two bites brings even more so get your filling! For those seeking these fortuitous bites, look no further than these southern-rooted restaurants that are keeping true to superstition and tradition:
Improve your fortune by calling ahead to chef Jeff Tunks's Acadiana, a contemporary version of a Louisiana fish house located in Washington, DC to place your order for a charmed duo of Collard Greens and Black-eyed Peas. These healthy-sized quarts are $10 a pair and are available for pickup on Monday, December 30 and Tuesday, December 31.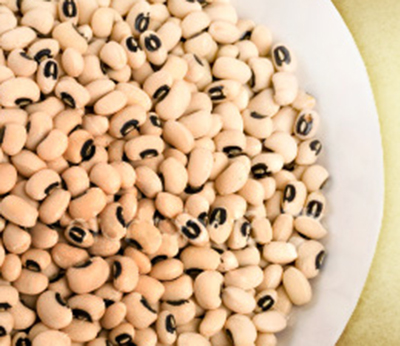 At Bayou Bakery, Coffee Bar & Eatery in Arlington, VA, chef David Guas will be ringing in 2014 with a "Chew Dat" dinner special of Black-eyed Peas with Edward's Country Ham, 8-Hour Braised Collard Greens with Benton's Bacon, Cider Vinegar and Red Chili Flakes along with Corn Bread ground from George Washington's own Gristmill for $12 on Wednesday, January 1 from 10AM-4PM [closing time]. The Louisiana neighborhood eatery also offers these luck-infused bites to-go along with Long Grain Rice by calling to order 48-hours in advance for pick-up.
Down in New Orleans, chef Chris Montero at Ralph Brennan's café b has serendipity on the mind and will be kicking in good fortune for those who may need it after the night before. Opening just a tad later on New Year's Day for guests moving slowly the morning after the night before, café b's recovery lunch will offer a lagniappe of Black-eyed Peas and Cabbage – sure to make to you healthy, wealthy, and wise this new year!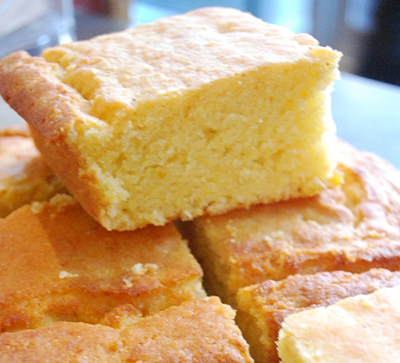 At Cotton in Monroe, Louisiana, chef Cory Bahr uses regional North Delta inspiration to put his own twist on tradition. Cotton is proud to present "Good Luck Soup," a Cabbage and Black- eyed Pea Soup with Pork Jowl and a southern touch of Crunchy Corn Bread Croutons, as part of its New Year's Eve tasting menu. If you are lucky enough to get a taste at Cotton on December 31, there is no doubt you are starting the year off on the right foot!
Don't pass up the luck, as a year of good fortune can be yours for only a few bucks!