The new fine casual restaurant near UC Berkeley features a beer garden and a gastropub menu created by Reign Free of The Red Door Group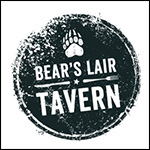 Under the management of The Red Door Group, Bear's Lair Tavern (BLT), a fine casual bar and grill, will open this September at 2465 Bancroft Way, on the edge of the UC Berkeley campus. The name Bear's Lair Tavern is a nod to the original Bear's Lair, a beloved hangout for students and East Bay diners that first opened in 1962.
In partnership with UC Berkeley, managing partner Reign Free, the owner and founder of Bay Area catering and events company The Red Door Group, is creating a lively, casual and inviting dining experience that represents Berkeley's vibrant, diverse community and the restaurant's connection to the local student population. The restaurant concept features a service model where guests order food and beverage from the counter, then select a table in the dining area with an order receipt in hand. Patrons are then greeted by servers, while meals and drinks are delivered tableside.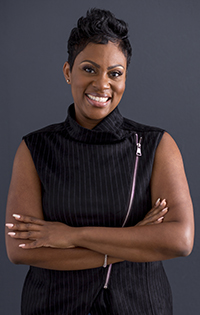 The Bear's Lair Tavern menu features gastropub fare and Red Door Group favorites and was created by Free in collaboration with her longtime friend Chef David Lawrence, the owner of 1300 on Fillmore, who is executing the restaurant's menu and overseeing kitchen operations as a consulting chef. A portion of the restaurant's sales will go to support UC Berkeley student organizations and programs.
"After years of owning and operating a successful catering company, I am excited to partner with UC Berkeley. At Bear's Lair Tavern, my team, and I have brought our passion, creativity and extensive culinary experience together to create something truly special and reflective of the close-knit Berkeley community. In addition to generating 50 new jobs, we look forward to fostering a warm, friendly environment where guests can form meaningful connections with their neighbors," said Free.
The Bear's Lair Tavern menu will include shared plates and hearty entrees using fresh ingredients, with many gluten-free, vegan and dairy-free options. Opening menu highlights include Chef Lawrence's signature 1300 Fried Chicken Sandwich with jalapeño slaw, honey mustard dressing on a brioche bun; California Style Pizza with classic toppings; the Impossible Burger with a tahini piquillo spread on a toasted bun; Grilled Salmon with mint pomegranate tabbouleh and preserved lemon yogurt; Gingered French Green Lentils with fennel, Bloomsdale spinach and papadum; Sambal Chili-Honey Chicken Wings with creamy wasabi dipping sauce; and Classic Mac-n-Cheese with sharp cheddar, gruyere, and brioche breadcrumbs. Dessert options include Warm Bread Pudding; a Double Brownie Sundae; or Darren's Root Beer Float. In addition, the restaurant will celebrate its name with seasonal BLT sandwiches, as well as "FOMO" fries, which will change regularly.
The beverage program at Bear's Lair Tavern highlights 20 rotating beers, cider and kombucha on tap, signature cocktails that complement the creative menu, and a selection of California and global wines available by the glass.
Modernized by Ben Frombgen of Bcooperative, the open and airy restaurant will feature a 100-plus seating space that offers a dynamic dining ambiance with archived Berkeley images, communal tables (replacing many of the tables for two), and the Beacon, a community beer garden with patio seating, distressed wood communal tables and festival lighting. Best known for its distinct interior design and seating solutions, Bcooperative projects include the Alembic and Pinhole Coffee in San Francisco, The Rake in Alameda, and Drake's Dealership in Oakland. Bear's Lair Tavern will also show collegiate and professional sports on televisions throughout the space and will feature outdoor games for guests to play.
Bear's Lair Tavern will be open Monday through Thursday from 11 a.m. to 10 p.m., Friday and Saturday from 11 a.m. to 11 p.m., and Sunday from 10 a.m. to 3 p.m. Guests can enjoy "hoppy" hour specials Monday through Friday from 3 to 7 p.m. The restaurant is located at 2465 Bancroft Way, Suite 104, Berkeley, CA, 94704. For additional information and updates, visit www.bearslairtavern.com.
ABOUT THE RED DOOR GROUP
Founded by Reign Free, The Red Door Group is a Bay Area team of skilled chefs and customer-conscious event designers who have earned a reputation for creating unforgettable events and stellar dining experiences for a wide range of clients. With a commitment to using fresh, seasonal ingredients and local talent, The Red Door Group is dedicated to building community through great food and great fun.