BEVBIZ MARKETING BRINGS MAD MARCH HARE IRISH POITÍN TO THE U.S. MARKET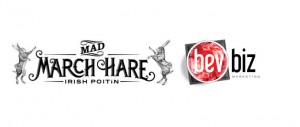 Mad March Imports has partnered with BevBiz Marketing to launch its premium Irish poitín, Mad March Hare, in the U.S. Since January, BevBiz Marketing has launched the brand in Connecticut, DC, Delaware, Maryland, Massachusetts, New Jersey, New York and Rhode Island with agreements to launch in Maine, New Hampshire and Vermont in 2016 as well. BevBiz Marketing, a full-service agency specializing in streamlined, custom solutions for beverage brands looking to succeed in the U.S. market, was selected by Mad March Imports to head Northeastern distributor management, local sales, trade and consumer public relations, and other marketing communications for the brand. An exciting new offering for whiskey drinkers and non-whiskey drinkers alike, Mad March Hare pays homage to the heritage of the traditional Irish spirit, with an age-old recipe that delivers a complex yet exceptionally smooth finish.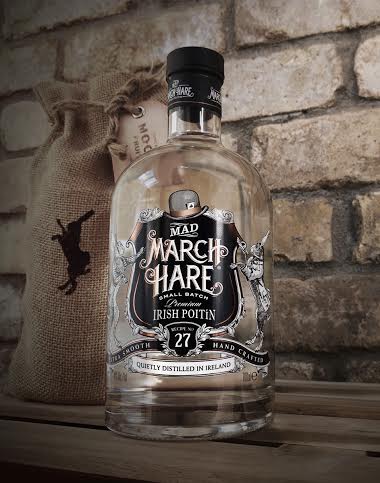 "Our sales syndicate is well versed in introducing new brands to the competitive U.S. market," states Bob MacNevin, COO, BevBiz Marketing. "We've worked with Mad March Hare to design and implement a strategy specific to each market that is mutually beneficial for both the brand and its distributor partners. We also have developed an outstanding fleet of 'feet on the street' in the form of Mad March Hare brand ambassadors who have hit the ground running to secure distribution in select markets."
BevBiz Marketing's three divisions BevHatch Brand Incubation, BevComm Consumer Marketing and BevTrade Business to Business Marketing, offer a breadth of services and expertise that provide clients with custom, catered solutions based on their needs. To make the introduction and subsequent expansion of Mad March Hare as seamless as possible, BevBiz will continue to work in tandem with Mad March Imports following the launch, utilizing its sales syndicate to drive brand awareness and sales.
"It can be a real challenge for new and emerging brands to bring a product to market in the U.S.," said Jeff Grindrod, Founder of BevBiz Marketing. "However, Mad March Hare's positioning as a small batch, premium poitín makes it an extremely versatile and desirable product that stands out in the dynamic Irish category. It is very rewarding to work alongside a brand like Mad March Hare throughout every stage of incubation process from strategy development to brand launch and market sales and growth."
For more information on BevBiz Marketing please visit www.BevBizMarketing.com or contact BevBizPR@BevBizMarketing.com
About BevBiz Marketing
BevBiz Marketing is a full-service agency specializing in streamlined, custom solutions for beverage brands looking to succeed in the U.S. market. BevBiz Marketing offers brand development, consumer marketing and business to business marketing services through its three divisions: BevHatch™, BevComm™ and BevTrade™. BevHatch Brand Development is dedicated to growing and developing brands at every stage of their lifecycle with services ranging from strategy development, concept creation and package design, to sales solutions and programming implementation.
About Mad March Imports
Representing the highly skilled and rich history of Irish spirit crafting, Mad March Hare breathes new life into poitín, one of the oldest spirits in the world. Forced underground in 1661, production of poitín continued off the map, creating the rich and intriguing history the spirit is known for. Distilled in a copper pot still using the highest quality malted barley with an age-old recipe perfected by its Master Distiller, Mad March Hare delivers a complex yet incredibly smooth spirit. Now that you know, keep it under your hat!