LOEWS HOTELS SALUTES THE GOLDEN AGE OF THE COCKTAIL:
LAUNCHES CROSS-COUNTRY "POP-UP" TRAVELING BAR
The Traveller Bar embarks on a limited nationwide tour of Loews properties & offers 32 classic cocktails crafted by talented mixologists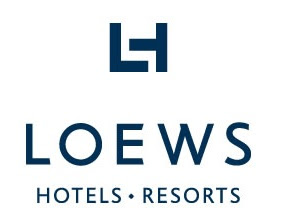 From Martinis to Manhattans and ice-cold Daiquiris, cocktail enthusiasts can toast to their love for classic spirits at Loews Hotels exclusive new "pop-up" sensation, The Traveller Bar. As the first ever "pop-up" traveling bar of its kind and featuring only four bar seats to create an intimate ambiance, the Loews Hotels' Travelling Bar makes the rounds – and serves them, too – at the 24 individual Loews destinations across the country. The cross-country tour has officially kicked off and is open for guests at Loews Chicago and Loews Chicago O'Hare through June 18, before making its way to Loews addresses along the West Coast.
"We wanted to create a fun and exciting beverage concept that focuses on cocktail enthusiasts, and were able to draw inspiration from 'The Golden Age of the Cocktail' to create something innovative that could be shared across our hotel portfolio," said Mark Weiss, Senior Vice President of Food & Beverage at Loews Hotels. "Our ultimate goal is to shake up the modern day drinking culture and honor the industry's talented trendsetters, so we can help to educate, share and expand our creative food and beverage culture."
Constructed from an old elevator car, the Travelling Bar's metal-framed structure is re-assembled onsite at each Loews property. The contemporary concept features a zinc-topped bar, four bar stools, and a back metal mesh wall lined with shelves of bottles and an impressive library of nearly 50 vintage cocktail books, including the oldest cocktail recipe book ever written available for guests to explore on iPads.
Toasting the contemporary "Golden Age of Cocktails," The Traveller Bar will offer a menu of 32 classic cocktails traditionally prepared by expert mixologists who will be profiled in confessional videos in each city. Cocktails will be crafted using premier products from leading beverage brands, including: Goose Island Gillian, Goose Island Madame Rose, and Stella Cidre ales; Pilzner Urquell and seasonal Leinenkugel beers; Roco Patrón tequilas; Old Overholt rye whiskey, Basil Hayden's bourbon whiskey, and various "mixed cocktail barrels"; and Cointreau, The Botanist Gin, and Mount Gay Rum.
To follow The Traveller Bar on social media, check out #LHTravellerBar or visit the website www.thetravellerbar.com.
For more information or to arrange your stay, call 1-800-23-LOEWS or visit www.loewshotels.com.
Loews Hotels
Headquartered in New York City, Loews Hotels has three distinct brands, Loews Hotels & Resorts, Loews Regency and OE Collection. The company owns and/or operates 24 hotels and resorts across the U.S. and Canada, including the newly acquired Hotel 1000 in downtown Seattle that will be rebranded into a Loews Regency in 2017. Loews Sapphire Falls Resort at Universal Orlando, the fifth hotel in partnership with Comcast NBC Universal, will open in summer 2016. Located in major city centers and resort destinations from coast to coast, the Loews portfolio features one-of-a-kind properties that go beyond Four Diamond standards to delight guests with exciting, approachable and local travel experiences. For reservations or more information about Loews Hotels & Resorts, call 1-800-23-LOEWS or visit www.loewshotels.com.
Like Loews Hotels on Facebook: www.facebook.com/LoewsHotels
Follow Loews Hotels on Twitter: www.twitter.com/loews_hotels
Watch Loews Hotels on YouTube: www.youtube.com/LoewsHotels
Read our Wish You Were Here Blog at www.loewshotelsblog.com