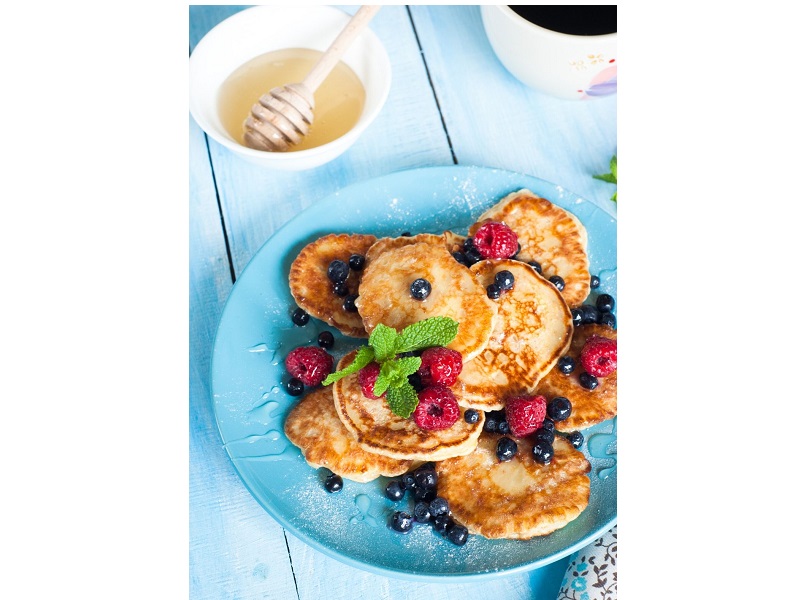 Bill Hansen Catering & Event Production is thrilled to announce the launch of its new brand, Luxury Residential Services, which will operate exclusive dining experiences for some of South Florida's most luxurious residential buildings. Today, the brand manages the members-only restaurant Alluva. Its two locations include Alluva at Park Grove Condominium of Coconut Grove in Miami, and the recently opened Alluva at L'Hermitage, a five-star condominium tower in Fort Lauderdale.
With dedication to a delightful dining experience, Luxury Residential Services has teamed up with Chef Aaron Dreilinger to personally lead Alluva's kitchen at Park Grove. Dreilinger's extensive career spans over 20 years in Miami's fine-dining scene. He's known both locally and internationally as a restauranteur, owner and chef, before turning his attention to catering and boutique culinary services.
"Alluva is just the beginning," said Bill Hansen. "While each Alluva location offers a VIP culinary and social interaction for residents, Alluva is the stepping-stone in bringing together the community for more inclusive catering opportunities to come from Luxury Residential Services."
"I'm thrilled to be working with Luxury Residential Services to grow Alluva' menu offerings and experiences," said Dreilinger. "By putting guests first with our diverse menu and hand-picked staff, we're able to give a new take on luxury living."
Alluva's name derives from the word "Alluvial," or moved by water. The exclusive restaurant for Park Grove and L'Hermitage residents highlights Florida's rich resources. It pairs the ocean view locations with a fresh roster of ingredients, such as locally sourced produce and sustainable seafood. Lunch provides a flexible and approachable menu, with something for everyone. Dinner, offered only on the weekends, presents a more formal format.
Alluva at Park Grove is located in Coconut Grove in Miami. The ultra-luxury condominium complex offers three staggered towers along the bayfront streets of Coconut Grove overlooking the Atlantic. Priding itself of intimate and luxurious living, the condo's Alluva is perched at the edge of its elegant third-story pool deck. Offering breezy views of the ocean, guests can enjoy service whether they're sunbathing beside the water or joining the restaurant inside its club lounge. Awash in greenery sitting levels into the sky, the pool deck provides an oasis escape. The chic forestry continues into Alluva's club lounge, the plants tastefully planted on elevated platforms above the space. The interior's calming gray and sand-colored wood, paired with a high ceiling and open atmosphere, creates a pleasant mood for either a comfortable lunch or classy dinner.
Blending elegance with relaxation, Alluva at Park Grove's menu boasts familiar ingredients with rich flavors. For starters, guests can try the Tuna Taco ($22), with seared ahi tuna, jicama carrot pickle, guajillo aioli, grilled flour tortillas and sprouts. A current flatbread specialty is Prosciutto & Burrata ($23), but guests can choose from Plain Cheese ($13/$22), Pepperoni ($15/$22) and Garden Veggie ($16/$23). The Alluva Burger ($22) is made of house prime ground short rib and brisket, bib lettuce, homestead tomato, brioche bun and house dijon aioli. Lighter fare offers the Watermelon & Feta Salad ($20), with local melon, mint, cucumber, pickled onion, watercress greens and ladalemon dressing. The main course section serves upscale dishes, such as Snapper Tempura ($38), made with local yellowtail snapper, baby bok choy, shiitake mushroom and a plum shoyu glaze; and New York Strip Steak n' Eggs ($46), with 12 oz prime aged beef, sunny side up eggs, hash browns, sweet potatoes and steak sauce. The kids' menu offers classics like Chicken Breast Tenders and Fries ($16). The dessert section finishes off a meal with the Brownie Ice Cream Sundae ($18), made of warm chocolate brownie vanilla ice cream, fudge and whipped cream. Guests can also indulge in three experiences — Omakase, a crafted tasting personally delivered by Chef Aaron; BBQ & Cabana Package, a backyard grill feel with a prepped and personalized BBQ cooler; and Munchies & Movies, a gourmet assortment of movie night treats.
Alluva at L'Hermitage Condominium is located in Fort Lauderdale. The resort-like complex provides panoramic views of the Atlantic, standing tall along the Intracoastal Waterway. Alluva's club lounge is situated on L'Hermitage's expansive pool deck, which provides residents a direct path to a private beachside view. Guests can dine on menu items from Alluva's luxurious lounge site while overlooking both pool and ocean waters.
Alluva at L'Hermitage's menu offers something for everyone. Without curbing its commitment to quality, it serves guests with a more casual and affordable list of options. Guests can start with House Guacamole ($16), fresh guacamole, homestead pico de gallo and white corn chips. Salads can be turned into a wrap with fries ($2), with some options offering the Garden Salad ($12) or the Cobb Salad ($15). Lunch specials include Kosher Hotdog ($12), made of a 7 inch Hebrew National Hot Dog; or the Turkey Wrap ($12), with turkey, colby jack cheese, local greens, tomato and honey mustard. The main section offers Grilled Bruschetta Chicken ($26), grilled chicken, grilled garlic broccoli, spaghetti, cherry tomatoes, ciliegine, pesto and marinara; or Ribeye Steak ($30), marinated ribeye, rosemary, parmesan, home fries and grilled garlic broccoli. The kids' menu serves Grilled Cheese on Rye & Fries ($12). The dessert section includes Assorted Ice Cream Bars ($4) or Double Chocolate Lava Bundt ($8).
Alluva at Park Grove is open for lunch Wednesday through Sunday at 11 a.m. to 5 p.m. and for dinner Friday through Saturday from 6-8 p.m. Omakase is available Wednesday through Sunday and by reservation only. For more information, call (786) 292-7097 or visit alluvaparkgrove.com.
Alluva at L'Hermitage is open from 11 a.m. to 8 p.m.
About Bill Hansen Catering & Event Production
Bill Hansen Catering & Event Production, a catering and events company celebrating 41 years in South Florida, continuously challenges the boundaries of imagination and breaks new ground as one of South Florida's extraordinary full-service event design and production companies. Complete with expert team members, their sophisticated know-how, warm, personalized service and paramount commitment to their clients' happiness guarantee to exceed even the highest expectations. In all that they do, Bill Hansen and his team strive to delight their clients and guests with passion, innovation, teamwork, and quality.
Renowned for their bespoke event planning and tailored gastronomic approaches, every detail of Bill Hansen Catering & Event Production's impeccable service is thoughtfully designed and personalized to delight guests. Their Corporate Chef, Dewey LoSasso, was selected by The Miami Herald as one of the "Florida Food Fifty" a small, intimate group of trendsetters in Florida. Chef Dewey's custom crafted fork to farm menus, truly represent Bill Hansen Catering & Event Production's philosophy of forward and evolutionary thinking.
Since its inception, Bill Hansen Catering & Event Production has served four U.S. Presidents, Pope John Paul II, Bill Gates, top professional athletes, singers, hundreds of Fortune 500 firms, and over 5,000 couples. Bill Hansen Catering & Event Production uses a distinct approach of combining traditional and innovative solutions to turn anyone's entertaining dreams into brilliant reality.
About Chef Aaron Dreilinger
Chef Aaron Dreilinger is the executive chef and chief operating officer of Hansen's Luxury Residential Services. Chef Aaron oversees the planning and mechanics of culinary operations, strategic culinary brand partnerships, and a range of creative oversight and concept creation. His unique and creative vision is well-matched by his varied experience in food service management, kitchen design, culinary administration, and brand development.
Aaron's strong background in food service ranges from well-known Miami fine-dining restaurants, to special event and off-premise catering, to major cruise-lines and international supply chain management. Chef Aaron's career began in Miami's fine-dining scene for 20 years, eventually turning towards catering in Miami's affluent events market. Aaron was also brought in by Royal Caribbean International, and subsequently Celebrity Cruises, for new concept design, menu development, and ultimately a position as their Corporate Executive Chef and Test Kitchen operator.
As an entrepreneur, Chef Aaron's career includes co-ownership of Miami-based aggrotech startup Hammock Greens, a thriving hydroponic, hyperlocal farming operation that specializes in restaurant partnerships and chef-driven products. In business and in his culinary creations, Aaron strives to combine function with art, defining the fine line between creativity and profitability.