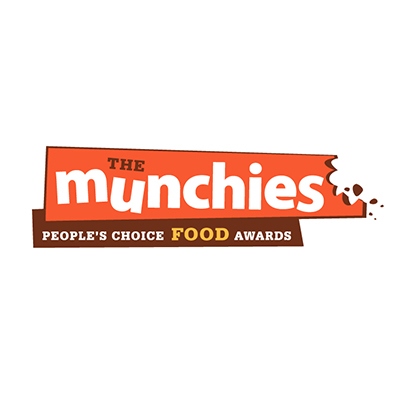 Bizarre Foods america Host Andrew Zimmern And General Mills Dish Up 3rd Annual Munchies: Peoples Choice Food Awards
Expert Panelists Serve up Most Deserving Food Nominees across America for Public Online Voting at Tablespoon.com/themunchies through March 31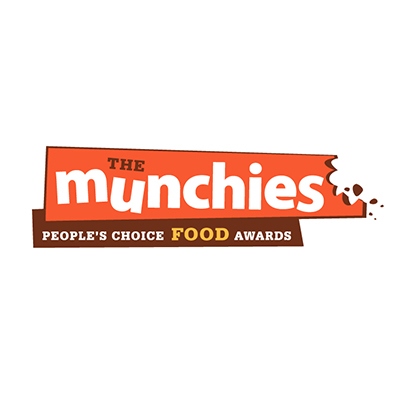 The Munchies: People's Choice Food Awards returns for its third year as General Mills' Tablespoon.com website honors 20 categories of the top food experiences America has to offer. Beginning today, the public has the chance to weigh in on mouth-watering nominees served up by an expert panel of more than 40 celebrity tastemakers. From Best Food City, to Best Food Truck, Best Chef and Best Craft Brewery, the public has the chance to vote on their food favorites daily through March 31 at Tablespoon.com/themunchies.
"The Munchies: People's Choice Food Awards returns for a third consecutive year, recognizing and celebrating the best of the best across the world of food. We expect to see another year of heated competition, with many nominees tied until the very last day of voting," said Heather Reid Liebo, Food Content Marketing Manager at General Mills. "In addition, we will once again make a donation to Feeding America on behalf of all of the voters and panelists to aid in hunger-relief."
James Beard award-winning television personality and Chef Andrew Zimmern returns to condense the big, juicy world of food experiences down to a handful of nominees per category. A pro with his own cred in the kitchen, Zimmern headed up a wide-ranging panel of celebrity food personalities to create the short list of nominees.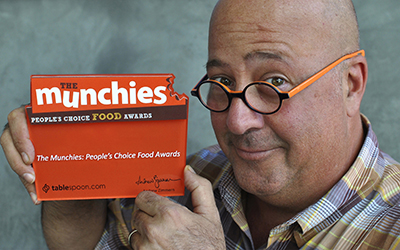 "Food is an integral part of our individual lives and communal culture in America. I'm always fascinated to see what the public considers desirable and worthy of applause via this unparalleled online food awards program," said Zimmern. "The Munchies provides a unique opportunity to spark a national conversation about fantastic food and empowers the public to voice who is most deserving."
The panel of more than 40 food celebrities shared their culinary perspectives to determine the 100 Munchies nominees across three groups of categories:
Terrific Tastemakers gives props to the media and personalities who make the food world delicious, from the Best Food TV Show to the Best Food Magazine.
Best Bites honors the most intriguing interpretations of our favorite foods, like the Best Donut and the Best Taco.
Delicious Destinations pays homage to the haunts that keep us coming back for more from Best Brunch Spot to Best Late Night Food.
Food enthusiasts can satisfy their cravings and vote once per day at Tablespoon.com/themunchies during the voting period – now through March 31, 2014. The 2014 winners of The Munchies awards will be based on popular vote and announced on Tablespoon.com in early April.
Terrific Tastemakers Nominees
Best Food TV Show
Cutthroat Kitchen, Food Network
MasterChef Junior, Fox
Parts Unknown, CNN
Restaurant Impossible, Food Network
Top Chef, Bravo
Best Food TV Personality
Adam Richman, Amazing Eats, Travel Channel
Bobby Flay, The Next Food Network Star, Food Network
Lidia Bastianich, Lidia's Italy, PBS
Mario Batali, The Chew, ABC
Tom Colicchio, Top Chef, Bravo
Best Food Magazine
Bon Appétit, Condé Nast
Food & Wine
Food Network Magazine, Hearst
Lucky Peach, McSweeney's
Saveur, Bonnier Corporation
Best Food Blog or Site
Eater
Food52
Grub Street
Smitten Kitchen
Tasting Table
Best Chef
April Bloomfield, The Spotted Pig, New York, NY
David Chang, Momofuku, New York, NY
Michael White, Marea, New York, NY
Paul Kahan, Blackbird, Chicago, IL
Sean Brock, Husk, Charleston, SC
Best New Cookbook
L.A. Son, Roy Choi, HarperCollins
Pok Pok, Andy Ricker, Ten Speed Press
Smoke & Pickles, Edward Lee, Artisan
The Gramercy Tavern Cookbook, Michael Anthony, Clarkson Potter
The New Midwestern Table, Amy Thielen, Clarkson Potter
Best Bites Nominees
Best Pizza
Flour+Water, San Francisco, CA
Motorino, New York, NY
Pizzeria Bianco, Phoenix, AZ
Pizzeria Mozza, Los Angeles, CA
Roberta's, Brooklyn, NY
Best Burger
Au Cheval, Chicago, IL
B Spot Burgers, Cleveland, OH
Father's Office, Los Angeles, CA
Shake Shack, New York, NY
Umami Burger, Los Angeles, CA
Best BBQ
Arthur Bryant's, Kansas City, MO
Big Bob Gibson Bar-B-Q, Decatur, AL
Dinosaur Bar-B-Que, Syracuse, NY
Franklin Barbeque, Austin, TX
Pappy's Smokehouse, St. Louis, MO
Best Taco
Big Star, Chicago, IL
Frontera Grill, Chicago, IL
La Esquina, New York, NY
La Taqueria, San Francisco, CA
Taqueria del Sol, Atlanta, GA
Best Ice Cream
Bi-Rite Creamery, San Francisco, CA
Humphry Slocombe, San Francisco, CA
Izzy's Ice Cream, St. Paul, MN
Molly Moon Ice Cream, Seattle, WA
Scoops Westside, Los Angeles, CA
Best Donut
Dominique Ansel Bakery, New York, NY
Doughnut Plant, New York, NY
Gourdough's Big. Fat. Donuts., Austin, TX
Top Pot Doughnut, Seattle, WA
Voodoo Doughnut, Portland, OR
Best Bloody Mary
Icehouse, Minneapolis, MN
Longman & Eagle, Chicago, IL
The Nook, Atlanta, GA
Prune, New York City, NY
Sobelman's, Milwaukee, WI
Delicious Destinations Nominees
Best Food Truck
East Side King, Austin, TX
Big Gay Ice Cream, New York, NY
Fojol Bros., Washington D.C.
Guerrilla Street Food, St. Louis, MO
Red Hook Lobster Pound. New York, NY
Best Coffee Shop
Barista Parlor, Nashville, TN
Blue Bottle Coffee, Oakland, CA
Dunkin' Donuts, Boston, MA
Intelligentsia, Chicago, IL
Stumptown Coffee Roasters, Portland, OR
Best Farmers Market
Dane County Farmers' Market, Madison, WI
Ferry Plaza Farmers Market, San Francisco, CA
Portland Farmers Market, Portland, OR
Santa Monica Farmers Market, Santa Monica, CA
Union Square Greenmarket, New York, NY
Best Food City
Austin, TX
Los Angeles, CA
New York, NY
Portland, OR
San Francisco, CA
Best Craft Brewery
Boulevard Brewing Co., Kansas City, MO
Brooklyn Brewery, Brooklyn, NY
Dogfish Head Craft Brewery, Milton, DE
Founders Brewing Co., Grand Rapids, MI
Surly Brewing Co., Minneapolis, MN
Best Brunch Spot
Barney Greengrass, New York, NY
Hominy Grill, Charleston, SC
Michael's Genuine Food & Drink, Miami, FL
Tasty n Sons, Portland, OR
The Publican, Chicago, IL
Best Late Night Food
Gigi, Miami, FL
Great NY Noodletown, New York, NY
Holeman & Finch Public House, Atlanta, GA
Magnolia Café, Austin, TX
The Spotted Pig, New York, NY
The Munchies 2014 Expert Panel
Andrew Zimmern, Chef, Author & Host/Creator of "Bizarre Foods"
Allen Salkin, Journalist & Author of "From Scratch: Inside the Food Network"
Amanda Hesser, Co-founder, Food52
Amy Thielen, Chef, Author & TV Host
Andrew Carmellini, Chef & Author
Andrew Haley, Educator & Author
Andy Ricker, Chef/Owner, Pok Pok Restaurants
Angie Dudley, Bakerella & Author of "Cake Pops"
Arthur Bovino, Executive Editor, The Daily Meal
Bill Esparza, Blogger/Writer, Los Angeles Magazine & TV Host
Brady Lowe, CEO, Taste Network & Founder, Cochon 555
Caryl Chinn, Vice President of Culinary Events, Octagon
Clarissa Wei, Food Writer & Assistant Producer, KCET
Colman Andrews, Editorial Director, TheDailyMeal.com
Dara Moskowitz Grumdahl, Restaurant/Wine Critic, Food Writer & Host of "Off the Menu"
Dean McDermott, Actor & The Gourmet Dad
Eddie Huang, Chef, TV Personality & Owner, BaoHaus
Fuchsia Dunlop, Cook & Writer
Gerard Ford Craft, Executive Chef & Owner, Niche Restaurant
Hugh Acheson, Chef & Author
Ingrid Hoffman, Celebrity Chef, TV Host & Author of "Latin D'Lite"
Jeannie Mai, Co-Host, "The Real" Talk Show Link doesn't work
Jeni Britton Bauer, Founder & Creative Director, Jeni's Splendid Ice Creams
Jenn Louis, Chef/Owner, Lincoln & Sunshine Tavern
Jennifer V. Cole, Deputy Editor, Southern Living
Joel Stein, Columnist, Time Magazine
Jonathon Sawyer, Chef/Owner, The Greenhouse Tavern, NoodleCat, Tavern Vinegar Co, Sawyer's Street Frites & SeeSaw Pretzel Shoppe
Jordana Rothman, Food & Drink Writer
Kristen Olson, Senior Food Editor, The Betty Crocker Kitchens
Laura Werlin, Cheese Author & Edu-tainer
Lee Brian Schrager, VP of Corporate Communications & National Events, Southern Wine & Spirits of America, Inc.
Merrill Stubbs, Co-founder, Food52
Michael Ruhlman, Author
Michelle Bernstein, Chef, Restaurateur & Host of "Check Please! South Florida"
Pat LaFrieda, Chief Executive Officer, Pat LaFrieda Meat Purveyors
Paula Disbrowe Writer, Cookbook Author & Contributing Editor, Southern Living
Randy Fisher, President & Founding Partner, CREaM
Sean Brock, Executive Chef/Partner
Steven Brown, Partner/Executive Director, Tilia
Suvir Saran, Chef/Owner, American Masala
Willie Degel, Restaurateur & Host of "Restaurant Stakeout"
Save