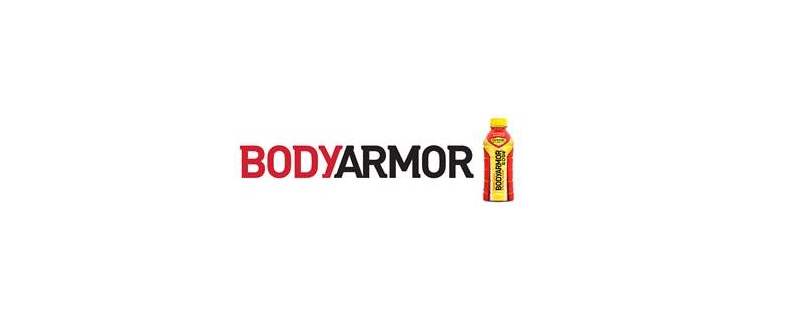 BODYARMOR EDGE today announced the launch of its first-ever national television ad campaign, "EDGE vs. EVERYBODY." The campaign features star athlete partners Ja Morant, Mookie Betts, Skylar Diggins-Smith, and Kyler Murray in larger-than-life, animated action, as they take on the literal embodiments of their toughest adversaries thanks to the added boost of hydration and caffeine found in BODYARMOR EDGE. You can view the spot in full here: https://www.youtube.com/watch?v=267w8hIqLZw
Designed to deliver the latest in active hydration and sports nutrition, BODYARMOR EDGE combines the premium qualities of BODYARMOR Sports Drink with natural caffeine to give consumers an added boost. Developed with the same coconut water-based formula as BODYARMOR Sports Drink, BODYARMOR EDGE provides more than 1,000mg of electrolytes, plus 100mg of natural caffeine.
"The constant drive to be better, outwork the competition and prove ourselves are qualities that BODYARMOR and I have in common," said basketball star, Ja Morant. "In the new BODYARMOR EDGE spot you'll see the motivation to put in late hours and take on even the fiercest competition firsthand. I'm proud to be part of this campaign and ready to show fans that there are better-for-you sports drink options out there."
In addition to the campaign, BODYARMOR EDGE recently announced the launch of two new, great-tasting flavors to its existing lineup: Strawberry Slam and Watermelon Wave. Launched in 2021, BODYARMOR EDGE comes in a 20.2oz bottle and contains antioxidants, natural flavors and sweeteners with no colors from artificial sources. Both Watermelon Wave and Strawberry Slam are available in-stores nationwide and online via Amazon. BODYARMOR EDGE also comes in four additional flavors including Berry Blitz, Tropical Chaos, Power Punch and Orange Frenzy.
"This new campaign really brings to life the intense, never-satisfied mentality that BODYARMOR EDGE is all about," said Michael Fedele, VP of Marketing at BODYARMOR. "Being able to collaborate on this with some of our incredibly talented partners like Ja, Mookie, Skylar and Kyler – who are truly dedicated to their craft and have taken their game to the next level – afforded us the opportunity to put out a one-of-a-kind spot this year. We're excited to share it and show the next generation of athletes all that EDGE has to offer."
"Since partnering with the brand over four years ago, I've been witness to the game-changing innovation that BODYARMOR has brought – and continues to bring – to the sports drink category and BODYARMOR EDGE is just the latest example of that," said baseball star Mookie Betts. "Whether I'm heading to a game, practice or just getting ready for the day, I'm always looking for an extra boost and BODYARMOR EDGE Watermelon Wave is now my go-to."
"EDGE vs. EVERYBODY" is BODYARMOR EDGE's largest multi-faceted campaign to-date consisting of television (for the first time), digital creative, out-of-home, radio, and social executions. It debuts tonight on national broadcast with a spot during the 1st round of the 2022 NBA Playoffs. The campaign comes at a pivotal time for the brand as BODYARMOR continues to grow and redefine the $40 billion active hydration category. BODYARMOR has incredible momentum at retail and has generated more than $1 billion in annual retail sales.
With its launch in 2011, BODYARMOR has brought innovation to the sports drink category. First with BODYARMOR Sports Drink, then the first naturally sweetened low-calorie sports drink called BODYARMOR LYTE, followed by BODYARMOR SportWater and now, BODYARMOR EDGE.