Bolay Awarded Gluten-Free Food Service Certification from Gluten Intolerance Group
The Florida-based, fast-casual restaurant is the first in the state to meet the certification's requirements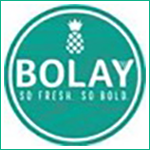 Bolay, the hottest new concept in the fast-casual dining scene, is thrilled to announce it has recently been awarded Gluten Intolerance Group's Gluten-Free Food Service (GFFS) certification, a program designed to support food service establishments in providing safe options for gluten-free consumers. Bolay is the first fast-casual restaurant in the state of Florida to achieve the GFFS certification, offering guests a 100% gluten-free menu filled with fresh, bold, and flavorful ingredients.
"Bolay has demonstrated its strong commitment to the gluten-free community by meeting our high standards and being proactive in providing safe food choices for its gluten-free meals," said Lindsey Yeakle, GFFS Quality Control Manager, GIG. "In doing so, Bolay joins a growing number of foodservice establishments that recognize the value of raising consumer confidence in their knowledge and safe handling of their food."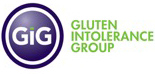 Created by Chris Gannon and his father, Tim Gannon, co-founder of Outback Steakhouse, Bolay invites diners to build bowls for lunch and dinner, packed with nutrient-rich super foods and tasty proteins, all while being 100% gluten-free. "By listening to what people wanted and craved from their food, I came to understand what the restaurant scene urgently needed: a brand committed to excellent food that fuels an amazing lifestyle and caters to all," says CEO, Chris Gannon.
"So fresh, so bold" is more than just a tagline; it guides every company decision and is at the heart of the Bolay experience. Each ingredient is selected with care and purpose, keeping guests' wellbeing in mind by combing nutrient-dense foods with world-class, delicious flavors.
As the demand for gluten-free dining options continues to grow, gluten-free consumers often fear dining at restaurants where they have no control over food preparation. The GFFS certification provides consumers with the assurance that a food establishment understands the requirements related to gluten-free food preparation and have established procedures that will keep them safe.
Bolay currently has seven locations throughout Florida – Boca Raton, Gainesville, Palm Beach Gardens, Pembroke Pines, Royal Palm Beach, West Palm Beach, and Lake Nona. Restaurants are open seven days a week – 11am-9: 30 pm Monday-Saturday and 11am-9pm on Sundays.
For more information about Bolay or the GFFS certification please visit www.bolay.com or www.gluten.org.
About Bolay
Bolay takes a fast-casual approach to fresh, bold and flavorful food that invigorates the palate. Created by Chris Gannon and his father, Tim Gannon, co-founder of Outback Steakshouse, the restaurant invites diners to build bowls for lunch and dinner, packed with nutrient rich superfoods and tasty proteins. With ingredients that uniquely customize bold, innovative flavors, including gluten free selections, Bolay innovates the build your own bowl experience, and pairs it with refreshing cold-pressed juices, infused teas, and local craft beer and wine. To learn more about Bolay, please visit www.bolay.com, 'Like' Bolay on Facebook, or follow @EatBolay on Instagram and Twitter.
About the Gluten Intolerance Group (GIG)
The Gluten Intolerance Group (GIG) is a 501(c)(3) non-profit association funded by private donations, fundraising, sponsorship opportunities and industry programs. It relies on tax-deductible contributions to support its many innovative industry, service, social and awareness programs. GIG has been a highly respected leader in the Gluten-Free community since it was founded in 1974. In addition to more than 70 local branches across the United States, GIG has increased its presence internationally to over 29 countries. GIG empowers the gluten-free community through consumer support, advocacy and education.