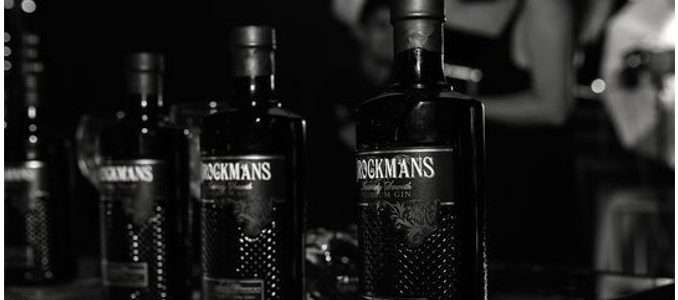 Lisa Panteleakos promoted to New Position as National Field Director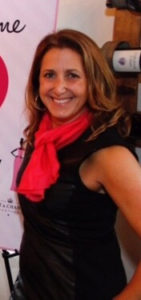 New York, NY (October 13, 2017) – Brockmans Gin is pleased to announce the appointment of Lisa Panteleakos to the newly created position of National Field Director
responsible for overseeing the growth of super-premium, new style Brockmans Gin in the U.S. Under this new structure, Lisa will work closely with Brockmans' senior management and U.S. Market Managers to build the momentum and U.S. sales growth of this distinctly original gin. She will have five direct reports.
"I'm thrilled to take a more active role, working directly with the founders and incredible team of professionals at Brockmans Gin to accelerate growth of the brand in the U.S.," commented Lisa. "And, I am honored to work more closely with the amazing team of U.S. Market Managers that have achieved year-on- year, double digit growth since Brockmans first arrived in New York in 2013. Brockmans is truly a standout in the modern gin category and delivers on the its promise of 'a gin like no other'."
Prior to her promotion, Lisa held the position of Brockmans Market Manager for CT & RI, working side-by- side with her counterparts in NY, NJ, MA, VT, NH & ME. "Lisa has done a fantastic job developing Brockmans in CT & RI and has increasingly taken on a leadership role in the U.S. market," added Bob Fowkes, Marketing Director and co-Founder of Brockmans Gin. "We are thrilled to elevate her to the Director level where her experience and enthusiasm will help drive our brand to new heights."
Brockmans Gin was recently awarded Gold Medals in three prestigious international competitions including the inaugural Global Spirits Awards, the 2017 SIP awards and the 2017 International Craft Spirits Awards. Brockmans is available in 30 countries and has seen tremendous growth around the world. In the U.S., Brockmans sales and marketing are managed by Next Level Marketing, based in Westport, CT. Next Level specializes in programming – Brand Ambassador, Consumer Sampling, Special Events and Consulting
Services – that build premium brands in the U.S. market. Brockmans Gin is available in 750 ml at an SRP of $34.99. For more information, visit www.brockmansgin.com.
About Brockmans Gin
Brockmans Gin is a super-premium, new style gin, which can be enjoyed neat over ice. Distilled in traditional copper stills, Brockmans balances a unique combination of traditional gin aromas, citrus, coriander and top notes of blueberries and blackberries to provide a refreshingly new gin taste experience. Based in the United Kingdom, Brockmans is now available in Massachusetts, New Jersey, Connecticut, Rhode Island, New York, New Hampshire, Vermont and Maine.