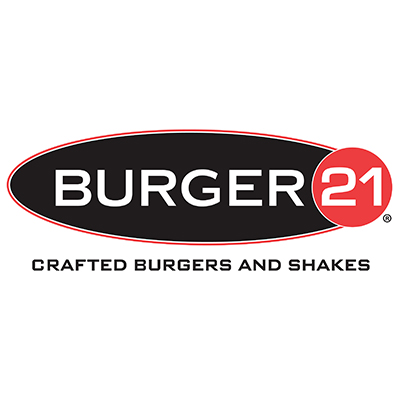 Award-Winning Fast-Casual Chain to Host National Franchising Webinar on Oct. 24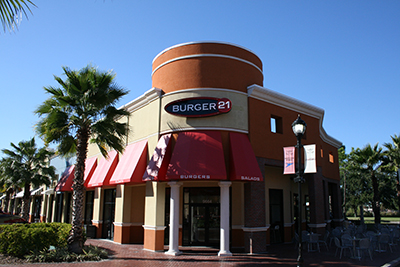 Burger 21, a new better burger franchise founded by the owners of The Melting Pot Restaurants, Inc., today announced plans to develop one restaurant in Pompano Beach, Fla., and one in Tempe, Ariz. Dan Lenhauser, who recently became Burger 21's first Arizona franchisee, has signed an additional agreement to develop a second restaurant in the Phoenix market, while new franchisees will develop a location in South Florida. To date, Burger 21 has nine open locations and 18 franchised restaurants in development across the country.
"It's gratifying to see a strong interest in Burger 21 from both new and experienced foodservice operators," said Mark Johnston, Burger 21 president and chief concept officer and president of Front Burner Brands, management company for Burger 21. "It is our franchisees' dedication and confidence in our brand that continues to drive our success. Looking ahead, we will remain focused on our growth and development in both new and existing markets."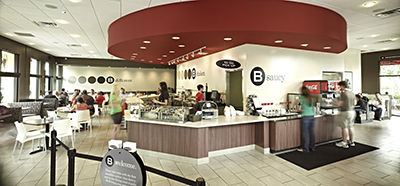 Earlier this year, Lenhauser signed a franchise agreement to bring Burger 21 to Chandler, Ariz., marking the company's first restaurant to be developed on the West Coast. Now, he will add another location in Tempe, Ariz. The Chandler restaurant is expected to open in mid-2014 followed by the Tempe restaurant in 2015.
"I'm excited to expand Burger 21's presence in Arizona and introduce local residents to its gourmet burgers without the gourmet price," said Lenhauser. "As an experienced franchisee, I appreciate the extensive training and support provided by Front Burner Brands and have no doubt that Burger 21 will be a welcomed addition to the Tempe community."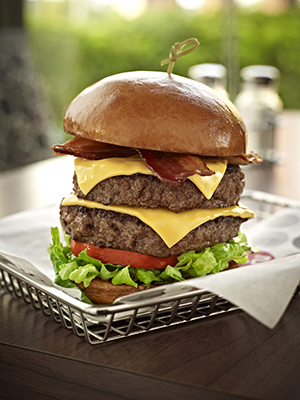 First-time franchisees John and Brandi Porter plan to open their first Burger 21 restaurant in Pompano Beach, Fla. The Porters got their first taste of the brand at Burger 21's first location in the Westchase area of Tampa, Fla., where their daughter worked prior to the family's move to South Florida.
"Opening the first Burger 21 in Pompano Beach was an easy decision for us to make," said John Porter. "Both Brandi and I fell in love with the concept while living in Tampa and we wanted to bring this unique dining experience to our new home in South Florida. We're confident that local residents will love the high quality food and culture that Burger 21 offers just as much as we do."
Burger 21 recently was named one of Fast Casual's Top 100 "Movers and Shakers" of 2013. The concept ranked No. 22 based on its variety of innovative recipes and recent expansion. In addition, the franchise's gluten-free menu received the No. 1 ranking in the "Top 10 Menu Innovations" category and Mark Johnston was recognized as one of the "Top 20 People" for his strategic leadership in the growth and development of the brand.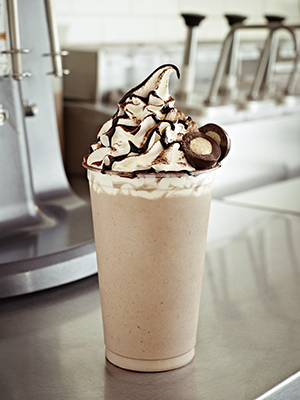 Burger 21 has developed a unique culture in its restaurants that includes a strong commitment to the communities it serves. Since its inception in fall 2010, the company has provided over $50,000 in contributions as part of its "B Charitable" initiative, in which it donates 10 percent of its restaurants' sales to local schools and charities on the 21 st of each month.
To further fuel Burger 21's expansion, the company is actively seeking qualified franchisees and will host a live webinar on Oct. 24 at 1 p.m. EDT. To register, or to learn more about franchising opportunities with Burger 21, please visit www.burger21franchise.com/events.aspx.
Burger 21 is seeking single- and multi-unit operators with restaurant experience to join its upscale fast-casual dining concept. Franchisee candidates should have a minimum net worth of $500,000 and liquid assets of at least $200,000 per unit. Burger 21 will be developed through both single-unit agreements and Area Development Agreements. Depending on the real estate site selected, franchisees can expect the total investment for one restaurant to be approximately $414,495 – $831,995. The initial franchise fee is $40,000; however, reduced franchise fees apply for Area Development Agreements of four or more units.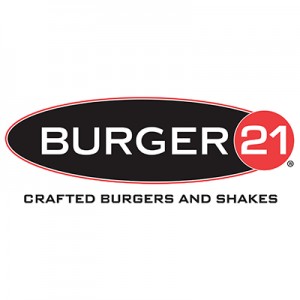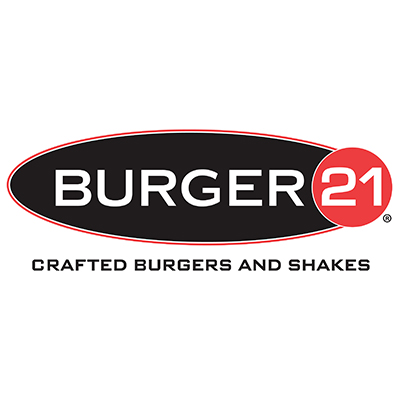 About Burger 21
With nine locations open in Tampa Bay, Fla., Orlando, Fla., Voorhees, N.J., Atlanta, Ga., and Charlotte, N.C., and 18 in development in six states, Burger 21 is a "beyond the better burger" fast-casual franchise concept founded in 2010. Burger 21 is a chef-inspired brand with offerings including 21 unique burger creations ranging from hand-crafted, freshly ground Certified Angus Beef to chicken, turkey, vegetarian, shrimp and tuna burgers, made-to-order salads, all-beef hot dogs, hand-breaded chicken tenders and an extensive shake bar including hand-crafted shakes, floats and sundaes. Burger 21 is an affiliate of Front Burner Brands, a restaurant management company headquartered in Tampa, Fla. For more information, visit burger21.com.