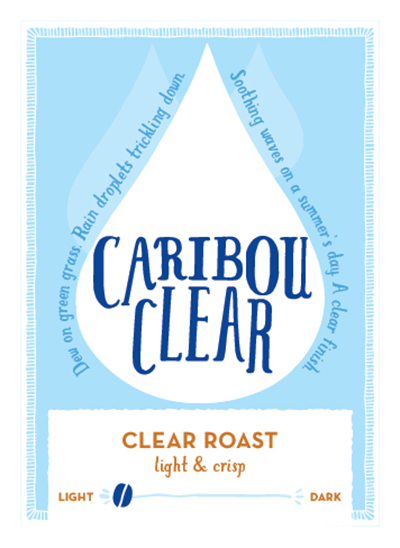 Innovative new coffee maintains the flavor and caffeine content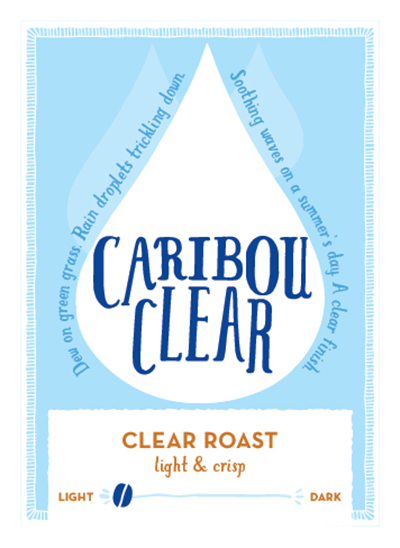 Customers asked. Caribou Coffee responded. In nationwide surveys, coffee-drinkers told researchers the number one complaint they have about their beloved drink is the way it stains. From coffee rings to drips on white dress shirts to the dreaded stains on teeth — a cup of coffee can start your day off right or ruin it right away.
That's why Caribou is proud to announce Clear Coffee, a proprietary new coffee blend that has removed the color while retaining all the flavor. Thanks to an innovation in bean cultivation techniques and processing, Caribou has been able to produce an entirely colorless, stain-free beverage.
"It's a game changer," said CEO Mike Tattersfield. "Caribou Coffee has always been an innovator in the coffee market, so naturally this was the next step. And we knew April 1 was the perfect day to share this new beverage innovation with the world."
As of today, Caribou is selling Clear Coffee beans online at CaribouClearCoffee.com. Next month, Caribou will install its proprietary filtering technology in brewing machines in stores nationwide, so customers will be able to order a brewed cup of Clear Coffee at their favorite Caribou coffeehouse.
Tattersfield said that Caribou has several patents pending in connection with the innovation. "I can't reveal much," he said, "but I can say that we were able to combine our proprietary hydrostatic reverse osmosis with an inverted ice filtration system. This allowed us to isolate the coffee oils from the coffee color."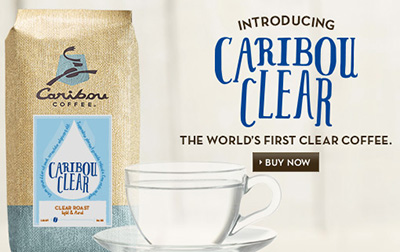 Coffee connoisseurs will find that their Clear Coffee isn't missing anything they love about their usual cup of Joe.
"When I tried it for the first time, I couldn't believe it," said master roaster Brian Aliffi. "The flavor notes were all there — citrus, floral and just a hint of nutmeg. I almost cried."
"We've already switched over entirely to Clear Coffee in our headquarters," Tattersfield said. "The cleaning crew loves it."
Visit www.CaribouClearCoffee.com for more information.
About Caribou Coffee
Founded in 1992, Caribou Coffee Company is one of the leading branded coffee companies in the United States, with a compelling multi-channel approach to their customers. Based on the number of coffeehouses, Caribou Coffee is the second largest company-operated premium coffeehouse in the United States. The Company's coffeehouses aspire to be the community place loved by guests who are provided with an extraordinary experience that makes their day better. Caribou Coffee provides the highest quality handcrafted beverages, foods and coffee lifestyle items with a unique blend of expertise, fun and authentic human connection in a comfortable and welcoming coffeehouse environment. In addition, Caribou Coffee's unique coffees are available within grocery stores, mass merchandisers, club stores, office coffee and foodservice providers, hotels, entertainment venues and e-commerce channels. Caribou Coffee is a proud recipient of the Rainforest Alliance Corporate Green Globe Award and is committed to operating practices that promote sustainability and environmental protection. For more information, visit the Caribou Coffee web site at www.cariboucoffee.com.