The New Vintage, Seattle's Urban Wine and Food Event Features Washington Wineries and All-Star Culinary Lineup
Taste Washington Event Designed for Millennials Lands in the Heart of Downtown Seattle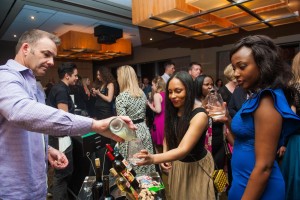 SEATTLE – Sip, taste and dance at the second annual New Vintage event on Friday, April 1, from 7 to 10 p.m. at the distinctive Motif Seattle. As part of the Taste Washington event line-up, The New Vintage offers cocktail party-style vibes and features five Seattle area chef stations paired with 45 wineries. Specialty bites will be prepared and served by Executive Chef Jason Stratton, Mamnoon; Chef de Cuisine Stuart Lane, Spinasse and Artusi; Chef Derek Ronspies, Le Petit Cochon; Executive Chef Steven Ariel, Trace and Chef Shota Nakajima, Naka.
Designed for the up-and-coming wine lover and aficionado alike, guests will enjoy the musical styling of DJ Tina T, a refreshing rosé bar upon arrival and food samples from seven local restaurants. The event expects to draw more than 500 guests; tickets to this popular affair are $75 and can be purchased at www.tastewashington.org/the-new-vintage/.
With the New Vintage being part of Taste Washington events, the following Seattle hotels have created special Taste Washington packages: Grand Hyatt Seattle; Inn at the WAC; Warwick Seattle Hotel; The Paramount Hotel; The Fairmont Olympic Hotel; Residence Inn by Marriott Seattle Lake Union, Hotel Vintage; Mediterranean Inn; Hyatt at Olive 8; Executive Hotel Pacific; Renaissance Seattle Hotel; Hilton Garden Inn Seattle Downtown; Sorrento Hotel; Mayflower Park Hotel; Springhill Suites South Lake Union; Hilton Seattle; The Roosevelt Hotel, Hotel Max and Motif Seattle. Visitors can enjoy a wine and food getaway by booking hotel packages from www.tastewashington.org or by calling the hotel directly.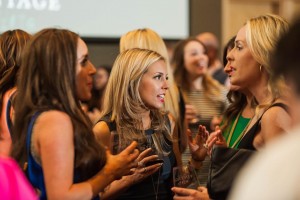 Taste Washington, Seattle's premier wine and food experience officially begins on Thursday, March 31, with the red & white party, an elegant celebration on the Seattle waterfront at the gorgeous AQUA by El Gaucho. Featuring exclusive pours of vintage library wine, exceptional samples and hard-to-come-by wines that will only be available at the red & white party. The fun continues on Friday, April 1, with three different Taste Washington on the Farm excursions led by local chefs and Washington State winemakers. Intimate hands-on experiences bring together wine and food lovers and the people who grow and produce artisanal products that are unique to the Pacific Northwest. The merriment continues into Friday evening with The New Vintage, a festive affair in the heart of downtown at Motif Seattle. Taste Washington events conclude April 2 and 3, with two days of educational seminars led by top wine writers and sommeliers at Four Seasons Hotel Seattle and the Grand Tasting and chef demonstrations at CenturyLink Field Event Center.
About Taste Washington:
Taste Washington is the largest single-region wine and food event in the United States, featuring more than 225 Washington State wineries and more than 65 Pacific Northwest restaurants. The 19th annual event will be held on March 31- April 3 at various locations in Seattle. The 2016 Taste Washington welcoming sponsor is Alaska Airlines; the event feature is Stella Artois; the premier sponsors are Alaska Airlines Visa Signature Card, Albert Lee Appliance, AQUA by El Gaucho, Muckleshoot Casino, Seattle Met and Total Wine & More; the magnum sponsor is Fonte Coffee Roaster; and the patron sponsors are Visit Walla Walla and Voya Financial Advisors. Taste Washington attracts almost 5,500 wine and food enthusiasts to the Seattle area. The Washington State Wine Commission launched Taste Washington in 1998 and is now produced by Visit Seattle. For more information, visit www.tastewashington.org.
About Visit Seattle:
Visit Seattle, a private, nonprofit marketing organization, has served as Seattle/King County's official destination marketing organization (DMO) for more than 50 years. The goal of these marketing efforts is to enhance the employment opportunities and economic prosperity of the region. For more information, visit www.visitseattle.org.
About Washington State Wine:
Washington State Wine represents every licensed winery and wine grape grower in Washington State. Guided by an appointed board, WSW provides a marketing platform to raise positive awareness of the Washington State wine industry and generate greater demand for its wines. Funded almost entirely by the industry through assessments based on grape and wine sales, WSW is a state government agency, established by the legislature in 1987. To learn more, visit www.washingtonwine.org.