CELEBRATE AT BARBADOS FOOD & WINE AND RUM FESTIVAL;REJUVENATE AT MANGO BAY, ISLAND INN, NOV. 19 – 22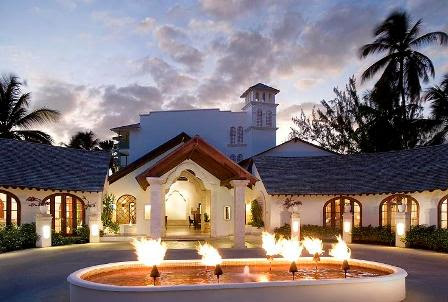 HOLETOWN, Barbados
(Oct. 21, 2015) –
Mango Bay Hotel
(
www.MangoBayBarbados.com
) and
Island Inn Hotel
(
www.IslandInnBarbados.com
) welcome visitors and locals alike to choose either property as home base while experiencing the
Barbados Food & Wine and Rum Festival,
Nov. 19 – 22, 2015.
The Barbados Food & Wine and Rum Festival
(
www.FoodWineRum.com
) will feature celebrity chefs, television personalities and award-winning authors including Carla Hall, co-host of ABC Daytime's lifestyle series, The Chew. These culinary superstars will offer attendees the opportunity to experience the island's very best food, wine, rum and culture. For more information out the best-of-the best from the culinary arena who will be on-hand at the festival, visit.www.foodwinerum.com/chefs.
"This annual festival is an exciting event for both island visitors and locals. The festival has given birth to a series of culinary experiences and will continue to create colorful and flavorful memories," said Peter Odle, Chairman of Mango Bay Hotel. "We welcome vacationers to stay at Mango Bay or Island Inn Hotel for the ultimate in rest and relaxation as well as a continuation of great food and drink," Odle added.
Attendees who wish to stay at the all-inclusive Mango Bay Hotel will receive 25% savings on all direct bookings for travel to the resort. Discounted rates begin at US$393.75 per room, per night, based on double occupancy.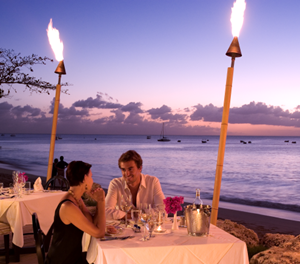 Mango Bay
is located in the Holetown area on the famed gold coast of Barbados and is a short walk from the posh Limegrove Lifestyle Centre, where part of the festival will be taking place. Here vacationers can shop till they drop at global luxury retailers including, but not limited to, Louis Vuitton, Michael Kors and Cartier. After a day of indulging in local delights, the 76-room resort is the perfect place to relax. Known for its casual sophistication and all-inclusive value, guests will enjoy beachfront accommodations making it an ideal tropical retreat.
A Mango Bay all-inclusive vacation offers hotel accommodations, all meals, afternoon tea, all local and brand name drinks including glasses of wine, use of the on-site gym, and nightly entertainment. Water skiing, kayaking, snorkeling, wakeboarding, pedal boats, a glass bottom boat ride and a catamaran trip to snorkel with the turtles are also included.
The quaint, 24-room Island Inn Hotel is the perfect setting for a tropical vacation steeped with a rich, historic past, situated just footsteps from beautiful Carlisle Bay, less than one mile from the centre of Bridgetown and conveniently located near the UNESCO world heritage site in the Garrison Historic Area of Barbados, which also boasts numerous shops and nightlife options. The property amazes guests with its local past and chic décor.
An Island Inn Hotel all-inclusive vacation includes breakfast, lunch, dinner, afternoon tea and all beverages (except specialty wines, champagne and bottled water) as well as in-pool scuba lessons. Rates start at US$350 per room, per night, based on double occupancy.