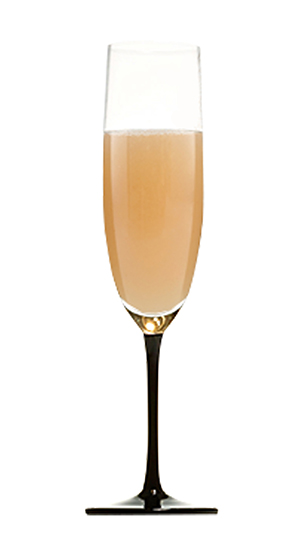 Follow these entertaining tips from original Skinnygirl herself Bethenny Frankel to add some star power to your event—
Skinnygirl Cocktails are the perfect accessory for awards season, so unveil your own signature cocktails at the party. Name cocktails after nominated movies like Outer Space Spritzer, Magnificent Mary Pop, The Prosperous Predator or Danger on the Horizon —recipes ideas are below.
For an instant A-list effect, have a friend stand at the door and make sure guests are "on the list."
Print out nominee ballots beforehand so guests can guess the winners—offer prizes for most correct guesses.
For some red carpet fun, encourage your guests to go glam and dress in their finest. Take a vote to determine who wins Best Dressed.
For some movie menu magic, impress your guests with these easy to prepare appetizers by celebrity caterer Mary Giuliani of Mary Giuliani Catering and Events paired with Skinnygirl Cocktails' newest wine offerings. At only 100 calories per serving, these new varietals offer a guilt-free way to enjoy wine—
Pair Skinnygirl Prosecco with Deconstructed Pizza Skewers – this appetizer complements the delicate and fruity flavor of this seasonal, sparkling wine.
Pair Skinnygirl Pinot Grigio with Skinny Pigs in a Blanket with Maple Dijon to bring out the wine's rich, crisp flavors.
Pair Skinnygirl Chardonnay with Mini Crostini with Fava Bean Puree, Mint & Pecorino to balance the natural grape sweetness and rich finish of the wine.
Pair Skinnygirl Cabernet Sauvignon with Lamb Meatballs with Aromatic Spices and Mango Chutney to match the wine's bright aromas of dark berries.
Cocktail Recipes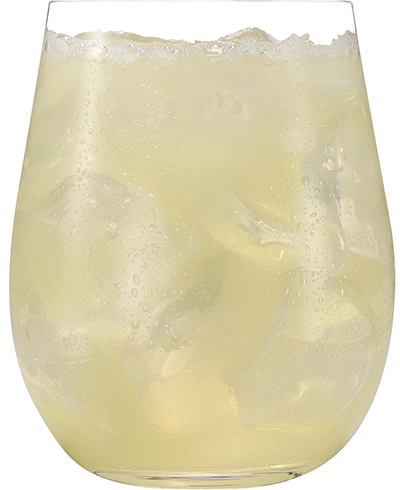 Outer Space Spritzer
2 parts of Skinnygirl Prosecco
2 parts limeade
Lime wheels for garnish (optional)
Sweetener (optional)
Preparation
Add all ingredients into a stemless wine glass. Enjoy!
Magnificent Mary Pop
3 parts Skinnygirl Prosecco
2 parts peach puree
Preparation
Place ingredients in blender and blend on high until smooth. Pour into a flute glass and enjoy!
The Prosperous Predator
1 ½ parts Skinnygirl Cucumber Vodka
3 parts soda water
Cucumber wheel for garnish
Preparation
Combine ingredients over ice and garnish with a cucumber wheel.
Danger on the Horizon
1 part Skinnygirl Cucumber Vodka
1 part DeKuyper Pucker Sour Apple Schnapps
Squeeze of fresh lime
2 parts seltzer
Lime wedge for garnish
Preparation
Shake ingredients vigorously in a cocktail shaker. Pour into cocktail glass over ice with a lime wedge for garnish.
Appetizer Recipes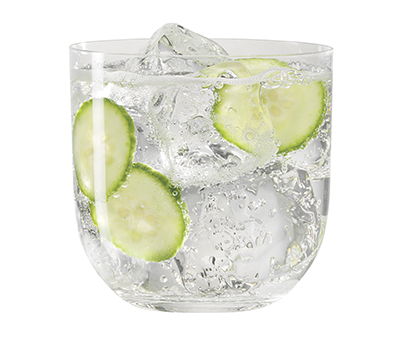 Deconstructed Pizza Skewers, Roasted Tomato, Smoked Tofu, Basil Aioli
*makes 24 – 30 pieces
Basil aioli
3/4 cup lite mayonnaise
1/3 cup basil leaves
1/4 cup baby arugula leaves
1 tablespoon fresh lemon juice
1 ½ teaspoons minced garlic
1 tablespoons grated parmesan
Salt & pepper to taste
1 half-pint container of red or yellow grape tomatoes
1 package semi or firm smoked tofu
Preparation:
In a pan add a teaspoon of olive oil on med heat.
Add the tomatoes and stir to lightly cook and blister the skin slightly.
Remove and cool down.
Cut the tofu into approx. ½ inch cubes.
With a skewer poke through the side of a tomato then with the tofu, dot the tops with the basil aioli.

Skinny Pigs in a Blanket with Maple Dijon
1 pound chicken and apple sausage
4 tablespoons Maple Dijon mustard in a squeeze bottle
2 sheets puff pastry thawed in refrigerator
2 whole eggs for egg wash
2 tablespoons white sesame seeds
Preparation
Preheat oven to 350.
Place the chicken sausage in a small baking pan to keep the links straight and pack in snug to avoid curling while they cook.
Bake for about 12-15 minutes until the sausage is cooked through and set.
Remove from the oven and cool down.
This preparation can be done a day in advance.
Place a sheet of puff pastry on a lightly flour-dusted cutting board.
Cut the ends off the chicken sausage and line in a single layer across the edge of the pastry.
Squeeze a thin line of mustard along the edge of the sausage onto the pastry.
Roll the dough over the sausage and egg wash the seam where the pastry will reach the other side to seal the dough together.
Repeat with the remaining links, and refrigerate or freeze until ready to bake.
Once chilled, cut the pigs into approx. 1 inch pieces and place on a paper-lined sheet tray.
Brush the tops with egg wash and sprinkle with sesame seeds.
Bake for approx. 20 minutes rotating the tray halfway through.
Place on serving tray and dot the top with Maple Dijon.
Maple Dijon
3 tablespoons Dijon mustard
1 tablespoon maple syrup
Preparation
Mix together in a bowl and store in a squeeze bottle.
Mini Crostini with Fava Bean Puree, Mint & Pecorino
1 pound fava beans in the pod or frozen shelled
1/2 cup olive oil
1 garlic clove, peeled and chopped
1 – 2 teaspoons chopped fresh mint
1/2 cup water and ice
24 toasted crostini bread slices (approximately)
Freshly ground black pepper
1 tablespoon salt
Shaved pecorino for garnish
Preparation:
In a small pot, boil water with a tablespoon of salt and bring to a boil.
Have a bowl on the side filled with ice cubes and water to plunge the cooked favas into to stop the cooking process.
Place the shelled favas into the boiling water and cook for about 2-3 minutes.
Strain the favas out of the pot and plunge into the ice bath.
Pinch the favas out of its outer skin exposing the edible center and set aside.
Place the favas and garlic clove into a blender with a 1/4 of cup of the water and turn on high to puree.
Slowly drizzle in the olive oil to make a smooth paste.
Adjust with additional water if needed to get the correct consistency.
Season with salt and pepper to taste.
Set aside in an airtight container and refrigerate until ready to use.
When ready to assemble, thinly slice the mint leaves and fold into the fava puree.
Spread onto the crostini and garnish with shaved pecorino.

Lamb Meatballs with Aromatic Spices and Mango Chutney
1 pound lean ground lamb
1 cup chopped parsley
4-5 scallions finely chopped mostly green part
1-egg lightly beaten
1 tablespoon olive oil
4 garlic cloves finely chopped
1 teaspoon ground cumin
1 teaspoon Zataar spice
1 teaspoon ground coriander
Sriracha sauce to taste
Salt and pepper to taste
About 2 oz. olive oil for baking
Preparation
In a large bowl, combine the meat with all the other ingredients and knead well.
Season lightly with salt, pepper and sriracha.
Prepare a tester by rolling a small amount into a ball and sauté in a pan with a dash of canola oil or bake in the oven until cooked through.
Let it cool for a minute then taste to adjust the seasoning.
Use a small scooper or tablespoon and scoop out small portions onto a paper lined tray.
Once all scooped, hand roll each portion into small shaped balls.
Rub the meatballs lightly with olive oil to coat and bake at 350 degrees until lightly golden and cooked through for approx. 20 minutes. Remove to cool down.
Mango Chutney
8-10 oz jar of mango chutney
¼ cup chopped fresh cilantro
1 teaspoon coriander seeds (lightly toasted in oven, then coarsely crushed or a coffee grinder works well too)
1 teaspoon fresh squeezed lemon juice
1 dash Sriracha Hot Sauce or to taste
Preparation
Mix all ingredients well in a small bowl.
Season with salt and pepper to taste.
ABOUT SKINNYGIRL COCKTAILS
Skinnygirl Cocktails is the groundbreaking, low-calorie cocktail line that has redefined the way women cocktail. What started with the Skinnygirl Margarita from the mind of "bethenny" talk show host, New York Times Bestselling Author, entrepreneur and cocktail "fixologist" Bethenny Frankel has turned into a cocktail phenomenon, offering innovative, low-calorie options for women who want it all. Frankel's inspired concept did not go unnoticed and in March 2011, the brand was acquired by premium spirits powerhouse Beam Inc. Beam has rapidly developed the brand into one of the fastest growing spirits brands in the market today.Skinnygirl Cocktails has created a new set of rules for the spirits industry as it flawlessly offers the options women need, without all the calories they don't. For more information on the new way to cocktail, please visit skinnygirlcocktails.com and find them on Facebook, Pinterest, and Twitter.