Tutta Bella Crossroads Bellevue Opens Today – Tuesday Jan. 7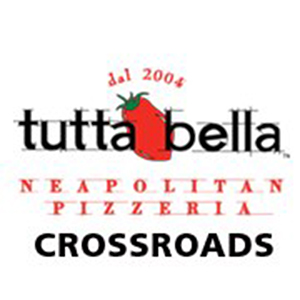 Tutta Bella Neapolitan Pizzeria, Seattle's first VPN certified wood-fired pizza restaurant, will open its fifth location in the Bellevue Crossroads neighborhood [156th Avenue NE and NE 8th St] at the main entrance of Crossroads Mall on Tuesday Jan. 7th at 5p.m which coincides with National Pizza week (the seond week of January.) Tutta Bella's Crossroads will be open for dinner seven days a week; lunch service will begin by February. Other Tutta Bella locations are Columbia City, Stone Way, Westlake and Issaquah.
The 7000 sq. ft. Crossroads restaurant, designed in partnership with Mallet Design [RN-74,Percey's & Co., Stumptown] is Tutta Bella's largest location to date with 300 seats and a true four-season enclosed patio –to be enjoyed during summer or throughout Seattle's cool winter months and with Microsoft's Redmond campus a mile away, expect the two high-tech, wired, convertible glass enclosed private dining rooms to be busy with corporate gatherings and private parties.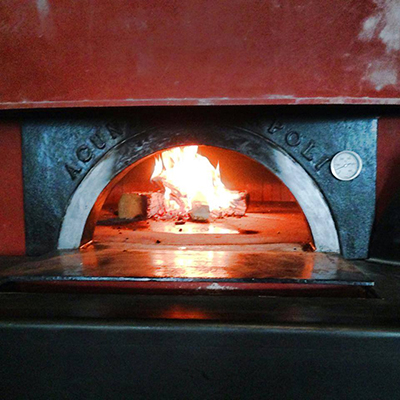 Founded in 2004 by Joe Fugere, Tutta Bella was the first restaurant in the Northwest and tenth in the U.S. to be certified by Associazione Verace Pizza Napoletana [VPN] serving Vera Pizza Napoletana, [the True Neapolitan Pizza]. Tutta Bella is grateful for 10 years as the Northwest's most celebrated authentic Neapolitan pizzeria and was recently given the first Human Rights Award for a business by the Seattle Office for Civil Rights. Tutta Bella has also been named 'Best Pizza in Seattle' by Seattle Weekly, 'Best Family Restaurant' by Seattle Magazine and 'Best Pizza Joint' by ParentMap Magazine in past years.
Said Tutta Bella owner and founder Joe Fugere, "Each time we open new location, we take a number of factors into consideration. It goes well beyond just where we think we can be successful. In the case of the new Crossroads location, we chose it because we genuinely believe in this community. It's got everything – growing families, cultural diversity, businesses large and small, and an interest in authentic food."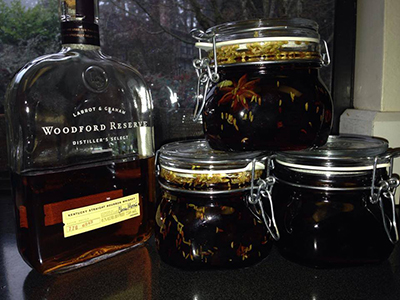 The Crossroads menu begins where all Tutta Bella menus begin – with traditional, wood-fired Neapolitan pizza. In addition to the full menu of Tutta Bella's famous wood-fired Neapolitan pizzas, a Combi oven [combines convection and steam cooking], a stunning Italian flywheel slicer for Prosciutto di Parma, and added frying ability allowed executive chef Brian Gojdics to expand the menu options to include Italian Fritti.
Potato Croquettes –$6
Potato pillows, triple cheese, spicy marinara
FRIED BURRATA- $10
Lightly breaded burrata cheese, spicy marinara
FRITTO MISTO – $6
Battered and fried seasonal vegetables, spicy marinara

Also expanded is the beverage program. The long Carrara marble and oak wraparound bar has 50 seats, features a craft cocktail menu of drinks made with Italian spirits and has Tutta Bella Amber Ale by Big Al Brewery on one of 10 taps. The bar is positioned in such a way as to be as welcoming to young execs and empty nesters as the dining room is to families and groups of friends.
Headed up by Tyler Kopkas as general manager and kitchen manager Mariano Valdovinos — Tutta Bella Crossroads debuted to friends and family Dec. 28 with a blessing of its two brick ovens by St. Louise Parish's Fr. Tom Belleque, Pastor, as is tradition in Napoli.
Tutta Bella Crossroads 15600 NW 8th St., Bellevue WA. 98008 425.502.7402
About Tutta Bella
Known equally for its commitment to nourishing lives as well as use the finest imported ingredients and centuries-old artisan traditions In addition to authentic Neapolitan pizza, flatbread, and calzones, Tutta Bella menu including salads, craft cocktails, beer, wine, espresso and desserts. www.tuttabella.com.