Certified Angus Beef ® brand designates foodservice, retail staff leads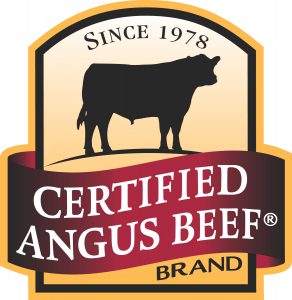 Demand for great-tasting beef continues to grow in restaurants and grocery stores across the country. To help guide individual customer successes in these areas, the Certified Angus Beef ® brand has appointed four staff members in foodservice and retail leadership roles. David O'Diam has been named the director of retail, Sara Scott the director of broadline foodservice, Dana Bean the director of independent meat specialty and Diane DiDonato the executive account manager for contract sales.
"By having specialized staff in these roles, our customers gain greater expertise for their individual needs," says Mark Polzer, the brand's vice president of business development. "Our team can provide a more customized approach to deliver merchandising, training and marketing solutions that ensure their successes."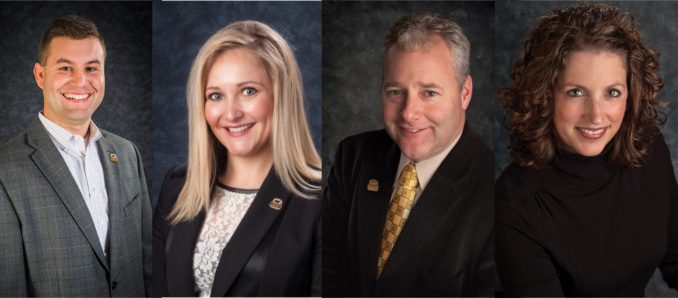 In his role as director of retail, David O'Diam will focus on developing and guiding strategies and services to advance retail partner success nationwide. He will work alongside these retailers and the brand's staff to provide customer-driven product, marketing and meat training solutions. O'Diam joined the staff in 2009 as assistant director of packing, then became assistant director of business development and, most recently, led customer solutions for retailers and foodservice distributors in the Great Lakes region. He holds a master's degree in meat science from The Ohio State University, where he also managed the meat science lab.
As director of broadline foodservice, Sara Scott will develop consultation, marketing and educational programs for national and regional broadline distributors. Scott's 10-year experience with the brand, as a marketing manager and recently as the executive account manager from Wisconsin to Texas, has grown her passion for developing business strategies and marketing plans that help customers achieve their goals. A graduate of Oklahoma State University in agribusiness and marketing, she was raised on a ranch in northern California and today lives on her family's ranch in southeast Kansas.

Dana Bean is leading services for specialty meat companies that cut and age meats for chefs at fine-dining restaurants. He works closely with these foodservice leaders to advance their business through product, training and marketing solutions. Prior to this role, Bean assisted the brand's foodservice and retail customers in northeastern states, northeastern Canada and mid-Atlantic sales with similar strategies. He came to the staff in 2011 with 25 years of meat experience in his family's Massachusetts market and regional retail chains. He holds a certificate in business, as well as in meat and sausage production, which he will continue utilizing to assist retailers in the mid-Atlantic states.
Also in foodservice, Diane DiDonato is expanding her focus to engage partners in healthcare, colleges and universities, private education and business dining. DiDonato has been developing the brand's approach in this area for nearly five years, which includes identifying fresh cuts and value-added products that specifically meet this growing market's needs. She has been on the staff 20 years in value-added product marketing, special event planning, and then marketing manager for foodservice distributors, restaurants and retailers in the Northwest and mid-Central regions. DiDonato has a bachelor's degree in business communications from The Ohio State University.
Created in 1978 by a group of family ranchers, the Certified Angus Beef ® brand is the original brand of premium beef. Each cut meets or exceeds 10 standards for quality more selective than USDA Choice and Prime, ensuring its flavor, tenderness and juiciness. It is proudly featured by 16,000 restaurants and retailers around the world. For more information, visit www.CertifiedAngusBeef.com, follow the brand on Facebook, Twitter, Instagram or Pinterest, or read the brand's blog at www.GoRare.com.