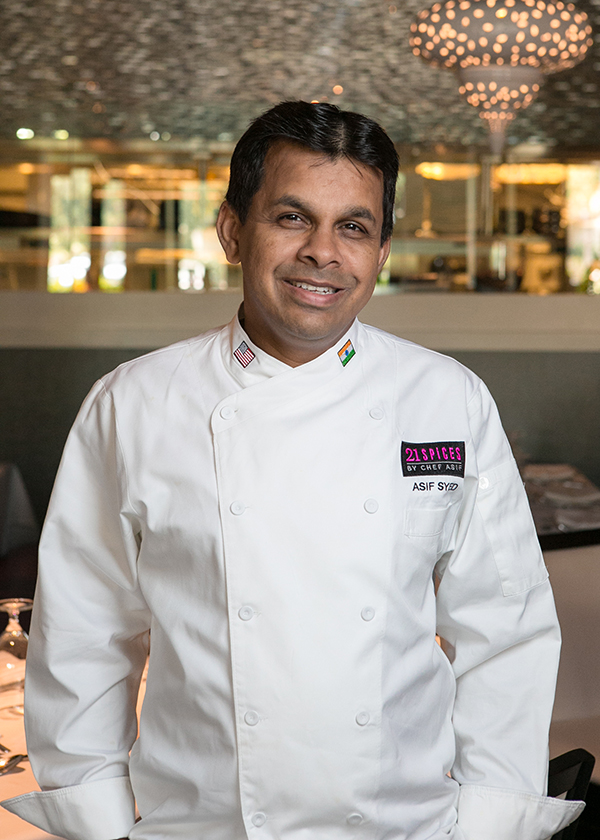 Asif is currently the owner, Executive Chef, and General Manager of 21 Spices by Chef Asif, a restaurant, bar, and lounge in Naples, Florida serving contemporary Indian cuisine. Chef Asif is considered as one of the top Indian chefs in the US due to his knowledge and skills in advanced Indian cuisine.
21 Spices by Chef Asif: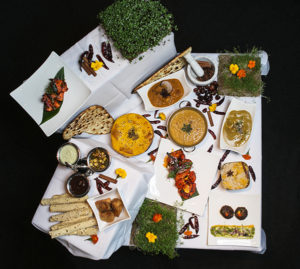 December 21, 2015, Chef Asif R. Syed started 21 Spices by Chef Asif. Located in Naples, FL this restaurant offers its patrons modern Indian cuisine in addition to the latest creations by Chef Asif. The menu includes a wide selection of outstanding biryanis, curries, vegetarian delights, refreshing salads delivered in an artistic fashion, mouth-watering Tandoor-roasted lamb, prawns, fresh fish, chicken, and kabobs flamed in an open-style kitchen. Chef Asif's delicious homemade chutneys accompany many of its courses. 21 Spices' culinary concept is going to be expanded in the near future with new locations across Florida.
Early life and career: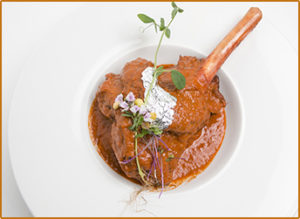 Chef Asif R. Syed was born and raised near Hyderabad, India, known as the ancient City of Kings and Pearls and famous for its Muglai cuisine. Originally drawn to art and painting, Chef Asif trained and worked as a chef in India after completing his Bachelor's Degree in Hotel Management and Catering Technology in 1996. He studied Advanced Culinary Arts at the Intercollege in Cyprus while working in local hotels where he was in contact with a variety of different cuisines. For the next 3 years, chef Asif worked side-by-side with some of the best chefs in high-end hotels such as the Sheraton, Marriott, and Hilton in more than three continents. His journey lets him to the position of the Executive Chef at the Hilton Marco Island Resort in 2001.
In his time as Executive Chef at the Hilton Marco Island Beach Resort Hotel and Spa on Marco Island, Florida. Mr. Syed has been named the "Curry King" twice after being named the winner of the Tampa Bay International Curry Festival in 2013 and 2015.
Chef Asif has been serving as corporate chef for the Seminole Tribe of Florida for the past 4 years, where he has developed and managed many healthy eating and culinary initiatives in collaboration with the health department. Syed is also Deputy Manager of Restaurant Consulting, LLC, a company focused on providing specialty catering, culinary consulting, and marketing services related to food and hospitality products and services. Through this capacity, Syed has appeared as a guest celebrity chef at the Taste of Dallas (2016) and successfully led a catering assignment serving 45,000 meals in 3 days in Chicago, IL at the Rosemont Convention Center (2016).
For more information about the restaurant and its philosophy visit http://www.21spicesdining.com.