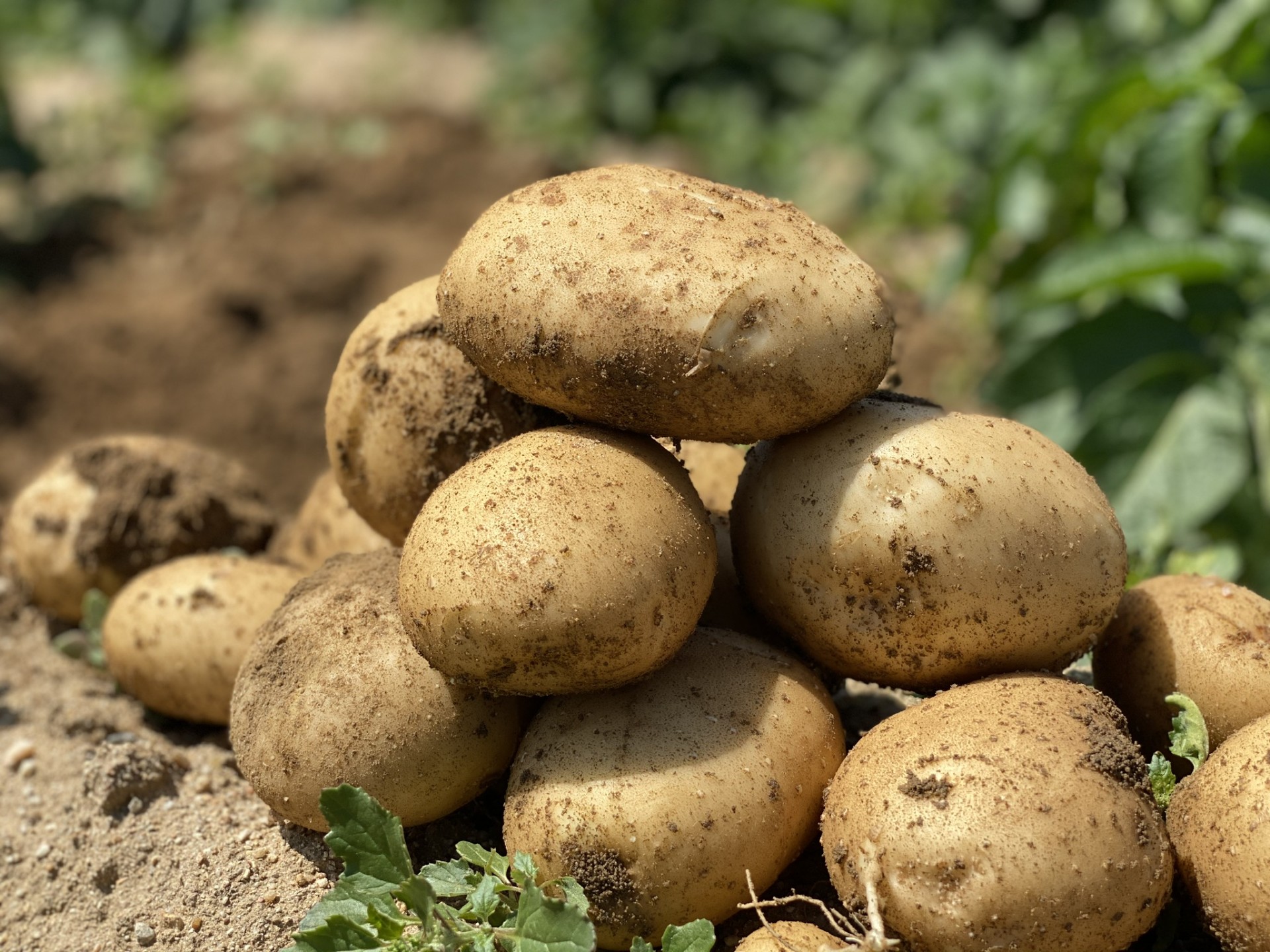 The success of Chipperbec potatoes highlights the company as the choice of chefs who request Chipperbec potato products from food service companies to use in their menus. The phenomenal taste of the restaurant industry's favorite frying potato will expand into Canada with two new growing areas in Toronto and Quebec. This expansion will serve the Canadian market as well as the east coast of the United States. Quebec is a current, but newer growing area. Toronto is a new growing area for 2023.
"The area in Toronto is very new, and this is our first year with that grower," explains Matt Hornbuckle, Director of Food Service Sales & Marketing for Chipperbec. "Our Quebec location will catapult our growth on the east coast. Canada offers great growing soil with available land for supply. We enjoy partnering up with farms located in Canada. With this connection, we are able to feed the east coast with great potatoes. We are helping our industry with solutions and options for the supply chain and reducing costs."
One partner, Serendipity 3, understands excellent food. Founded in 1954, the restaurant continues to thrive in New York City, with singer and actress Selena Gomez now having an ownership stake. The restaurant created the Guinness Book of World Records for the most expensive fries using the Chipperbec potato.
Hogsalt Hospitality continues to be a valued partner with restaurants, including Au Cheval, Bavette's, Gilt Bar, Green Street Smoked Meats, and The Doughnut. Chipperbec potatoes add to the lifestyle brand of Hogsalt Hospitality.
The East Coast presents fertile possibilities for Chipperbec teaming up with Primo Produce. Its 30,000-square-foot state-of-the-art warehouse is considered one of the best-designed, most functional facilities of its kind on the East Coast since it opened in 2000. The emphasis on safety and quality is also essential to Chipperbec to supply its customers with the best fresh-cut potatoes.
Primo Produce has implemented the technique of cross docking whenever circumstances allow it. Transferring products directly from incoming trucks onto outbound trucks maximizes efficiency and minimizes storage expenses.
"This will expand our supply chain with distribution in the northeast, domestically in the US, to help supply the food service industry," says Hornbuckle.
The food industry has embraced Chipperbec's frying potato making the best fresh cut and frozen fries and chips. The dynamic infusion of bold natural potato essence takes any menu to the next level to the delight of its guests.
The newest trend is sweet potato fries, and consumers request Chipperbec's sweet potato product. This is an excellent alternative to Russet potatoes. I would explain these are frozen sweet potato fries and are looking to increase different items and sizes under the Chipperbec sweet brand. Please cut the part about "excellent alternative to the russet potato".
Chipperbec's line of frozen potatoes is full of flavor and can add profits, value, availability, and usability. Fresh-cut potatoes would be perfectly sustainable for restaurants serving about 50 daily. However, the solution is their frozen potato products for more traffic (the number of customers served). They can offer fries while being efficient, reducing waste, and increasing the bottom line without sacrificing quality or taste.
Convenience, retention of vitamins and minerals, and longer shelf life are some of the reasons restaurants and chefs purchase frozen foods. Chipperbec Potatoes, the gold standard of frying potatoes, offers a line of frozen frying potatoes with its newest offering, sweet potato fries.
Conditions have been challenging in 2022 and will continue into 2023, but Chipperbec Potatoes has always been solution-driven and continues to grow in new regions. The Chipperbec potato was developed 15 years ago as a prospective program developed from restaurant roundtables and input from chefs. Hornbuckle was inspired to provide quality frying potatoes as the ultimate farm-to-table experience. The Kirschenmann Family created the concept of using the potato for restaurants in Bakersfield, California, circa 1980, supplying In N Out Burger. In 2015, with the help of Chicago restauranteurs, Hornbuckle introduced the world-class Chipperbec branded potato.
The founders' vision is that Chipperbec Potato is globally the No. 1 frying potato. For more information, visit chipperbec.com and follow on Facebook @ Chipperbecpotatoes, Instagram @ chipperbec_potatoes, and Twitter @chipperbec.