A Presidential Christmas Dinner at Teddy & The Bully Bar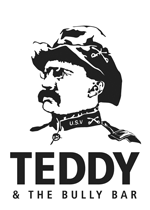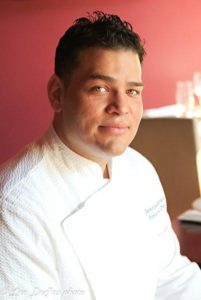 If you're hoping to have a Christmas Day Dinner that's equal parts delicious and stress-free, consider getting out of the kitchen and letting someone else do the work. Teddy & The Bully Bar invites you to spend the holiday with them as the popular restaurant will be hosting its annual Christmas festive dinner on Sunday, December 25th. From 12 noon until 8pm they will feature a $60/person menu include traditional holiday favorites as well as seasonally-driven signature dishes from Chef Demetrio Zavala. Highlights will include:
Butternut Squash Chowder
Brown Sugar Smoked Salmon │ Apple │ Whipped Honey Cream Cheese
UNLIMITED Carving Station
Leaping Waters Farms Roasted Turkey | Kumquat Virginia Glazed Ham | Brown Sugar Cedar Plank Wild Salmon | Slow Roasted Prime Rib
Roasted Winter Root Vegetables
Turnips | Parsnips | Celeriac Red Wine Glaze
Teddy's Mac n Cheese
Potato Leek Goat Cheese Gratin with Lemon Thyme Crumb
Egg Nog Panna Cotta
Cranberry | Praline Tulie
That's just a sampling!
For an additional $30, guests can enjoy wine pairings from various American wine makers with each course.
Christmas at Teddy will not only ensure a memorable and mouthwatering meal but will also add a little American history to your holiday. The restaurant, which pays tribute to one of our country's most popular and gallant presidents, Theodore Roosevelt, is located directly across the street from where the 26th president actually lived during his tenure under President McKinley. Part of the PRG Hospitality family, Teddy & The Bully Bar features stunning, contemporary décor like Mount Rushmore-themed art, beautifully restored antiques and striking faux taxidermy (an homage to the 26th president's love of hunting.)
Reservations for Christmas Day Dinner at Teddy & The Bully Bar can be made online via OpenTable or by calling (202) 872-8700.
For more information, high resolution images or to speak with Chef Demetrio Zavala, please contact Samantha Crafton Public Relations directly.
About Presidential Restaurant Group (PRG Hospitality): Founded in 2011 by restaurateur Alan Popovsky and late local businessman Melvyn J. Estrin, PRG is known for creating contemporary dining experiences that celebrate American presidents in a multifaceted style. PRG's leadership today also includes Corporate Chef/Partner, Demetrio A. Zavala, who has helped Lincoln, Teddy & The Bully Bar and Declaration become well known DC dining destinations. While the 'presidential theme' of each restaurant highlights a specific time in our country's history, all three venues offer guests a decidedly modern experience. Rather than paying homage to these iconic leaders in overt means, Popovsky and his team have created spaces that are subtly punctuated with historical references ranging from facts and figures to colorful stories about who these men were and how they impacted our great nation. For more information on Presidential Restaurant Group please visit www.prghospitality.com.