The countdown to Cinco de Mayo has begun and hotels and restaurants from coast to coast are getting into the fiesta by offering fun specials surrounding the holiday. From taco specials to tequila tastings with a certified tequilier and even to edible insects, there is something for everyone to celebrate the festive holiday.
Below, please find some of the top Cinco de Mayo specials from our restaurants and hotels.
HOTELS
Veranda Restaurant & Lounge at Rancho Bernardo Inn | San Diego, CA
Enjoy Tacos, Tacos, Tacos at Veranda this Cinco de Mayo! Choose between carne asada, pollo asada or carnitas – three tacos for $14. Top it off with an order of house-made guacamole. Grab some friends and dine with incredible views under the summer sky or gather around the fire with their signature Patron Cadillac Margarita, $7. You're sure to have an experience to savor this Cinco de Mayo at Veranda.
Rancho Valencia Resort & Spa, San Diego, Calif.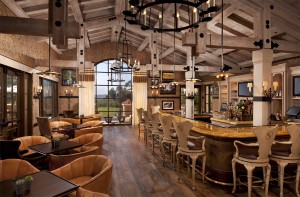 This year, Rancho Valencia is celebrating Cinco de Mayo at its signature bar, The Pony Room, with holiday food specials including delicious enchiladas, Mexican soup offered for daily soup, chips & guacamole specials, tequila shot specials, and margarita pitcher offerings. For those who want to celebrate Cinco de Mayo all month long, Rancho Valencia is offering its Seasonal Sipper for May, La Piñata, which is made with Ilegal Mezcal Joven, Serrano-Infused Tequila, Charred Pineapple, Lime, Cilantro, with a solid dose of smoke and a touch of sweet heat that gives this sipper some 'giddy up'.
The Ritz-Carlton Key Biscayne, Miami
The old salt and lime method of drinking tequila now means nada, thanks to the mastery of a well-versed Tequilier who works exclusively at Cantina Beach, Miami's only coastal Mexican-inspired restaurant at The Ritz-Carlton Key Biscayne, Miami. Trained in the Tequila region of Mexico, Heriberto Oviedo is the authoritative voice on the 110 plus premium Agave tequilas offered at the restaurant, from white to golden and everything in between.
Mingling and musing with guests on the vast qualities of North America's first distilled drink, he makes suggestions on how to create the perfect margarita, recommends particular varieties to pair with culinary selections, provides guests with best tasting practices and shares the rich history of making tequila.
"Our goal is to make our guests comfortable with something they've never tried before, while also providing them with a memorable experience," said Oviedo. "Tequila is actually a very sophisticated spirit and I enjoy educating them about its finer qualities and providing recommendations on how to best enjoy it."
Complimentary tequila tastings are conducted at 6 p.m. daily with the Tequilier, who also provides fun facts about the three styles of tequila –Blanco, Reposado and Añejo– and pairing suggestions with the restaurant's incomparable cuisine.
Fairmont Mayakoba, Playa del Carmen
Fairmont Mayakoba, a AAA-5 Diamond Award winning tropical resort located in Mexico's Riveria Maya is the perfect destination to celebrate Cinco de Mayo! Ever wondered how Mexicans turn a spiky plant into their national drink? This Cinco de Mayo guests can have the chance to taste this national drink through Tequila or Mezcal tasting by Gabriel Beyer, a certified Tequilier that will take guests on a journey through the making of the national drink of Mexico, and will teach the basic fundamentals, like how to drink tequila to best savor. Guests will sample 3 different varieties of tequila or 4 different varieties of Mezcal, and learn about the differences between them. At La Laguna Restaurant guests can try 4 different craft beers Calavera Witbier, Calavera Dubbel, Calvera Trippel and Calavera Stout and can perfectly pair these beers with some of the chef creations that are inspired by the flavors of the region. True to Mayan culture at different times and in different ethnic groups, edible insects have formed and are part of traditional eating habits so Fairmont Mayakoba gives guests the chance to try dried grasshoppers, maguey warm, leaf cutter ant or ant eggs. All insects are prepared with onion and cilantro and are served with corn or flour tortillas and 3 hot sauces.
RESTAURANTS
| San Diego, CA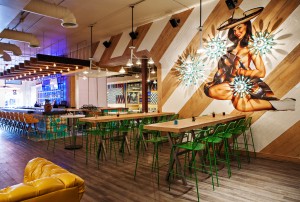 Set in the heart of the lively Gaslamp Quarter, Don Chido pairs authentic home-style Mexican cuisine with a diverse, electric atmosphere. This Cinco de Mayo, Don Chido is offering $2 tacos, $4 mexican drafts, $5 house margaritas and $5 red sangria from 11AM – 4PM! Featuring your choice of Executive Chef Antonio Friscia's mouth watering carne, chicken or carnitas tacos, there is no better way to celebrate Cinco de Mayo than with Don Chido! Please note Don Chido will close at 4PM for a private event.
The Patio on Goldfinch | Mission Hills, CA
Quatro for Cinco – $4 off all Tequila all day
In celebration of Cinco de Mayo, The Patio on Goldfinch will be offering $4 off tequila all day, including their signature Tequila Ocho Flight, an inspired ode to Mexico's tequila masters that use New World aging techniques to honor the very important process of aging tequila. The Patio has established a unique partnership with Tomas Estes and Carlos Camerena, co-owners of Tequila Ocho to launch their barrel-aging program that has taken Tequila Ocho and aged it in five-liter new American Oak barrels – the goal of the studied house-aging process using new American Oak barrels is to create a tequila with pronounced oak-driven characteristics. In addition to this unique, rare tequila and Quatro for Cinco, guests can also enjoy a specialty fresh (what type) taco offering from Executive Chef John Medall. Similar to the original Pacific Beach location, The Patio on Goldfinch is a cozy, unique and fun place to enjoy craft cocktails, an extensive wine selection and excellent local beer paired with an eclectic menu based on sustainability and farm-to-table ethics.