THE COFFEE BEAN & TEA LEAF® APPOINTS JJ SMITH AS VICE PRESIDENT OF FRANCHISE OPERATIONS & BUSINESS DEVELOPMENT
Smith is set to lead all Franchise Operations for The Americas and continue to lead the Business Development & Specialty Sales team in growing and securing new business opportunities for the oldest and largest privately held coffee and tea retailer in the U.S.

The Coffee Bean & Tea Leaf®—Southern California's homegrown specialty coffee and tea retailer for over 50 years—is pleased to announce the appointment of JJ Smith to the position of Vice President of Franchise Operations & Business Development. Overseeing the franchise operations team, development and specialty sales team for The Americas, Smith will ensure franchise compliance and brand consistency with all company standard operating policies and procedures. He will report to President and CEO, John Fuller.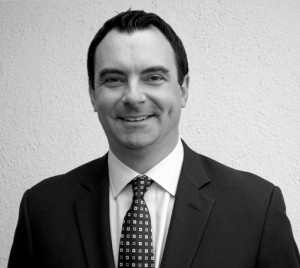 "We are thrilled to promote JJ into his new role, as he has become an integral part of our management team," said John Fuller. "As a member of our executive team, we know he will contribute with his vast franchise experience helping implement new business programs, as well as help us implement our plans for continued expansion."
No stranger to the food & beverage industry, Smith has managed the renovation, concept building, construction, financial analysis and oversight for many nationally recognized brands. He brings in 12 years of expertise and experience as the past Director of Operations for B.Good restaurants, Chief Operations Officer at NE Frog Pond, LLC (DBA Pinkberry) and multiple Operations and Business Development leadership roles at Dunkin' Brands, Inc.
Recognized for its commitment to quality coffee and tea since 1963, The Coffee Bean & Tea Leaf® has evolved into an iconic brand both across the United States as well as internationally. With the first store opening in China earlier this year and multiple stores in Japan, the company has continued accelerating its expansion into new territories, with 700 additional store openings planned over the next decade.
About The Coffee Bean & Tea Leaf®
Born and brewed in Southern California since 1963, The Coffee Bean & Tea Leaf® is the oldest and largest privately-held specialty coffee and tea retailer in the United States. Embodying a passion for connecting loyal guests to one another with carefully handcrafted products, the company is known for sourcing and providing the finest ingredients and flavors from around the world. For over 50 years, The Coffee Bean & Tea Leaf® has demonstrated a passion for product innovation epitomized by The Original Ice Blended® drink. The company has grown to be an international icon and currently has over 1,050 stores in 30 countries. Please visit CoffeeBean.com for more information.