Malibu® Kick Starts Summer with Exciting Partnerships and Exclusive Fan Experiences
Malibu partners with Matt and Kim, St. Lucia and Jana Kramer to deliver unforgettable "Because Summer" moments and to encourage fans to embrace the unexpected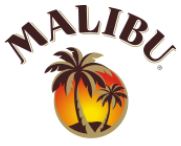 Malibu, the rum with coconut liqueur, is officially kicking off summer and providing fans with new and exclusive experiences to help them fully embrace their summer selves. Malibu will give consumers the opportunity to experience spontaneous summer moments with the return of the Malibu Rum Beach House at select music festivals, featuring exclusive performances with top music artists Matt and Kim, St. Lucia and Jana Kramer, as well as appearances by dynamic social influencers and engaging digital partnerships that only a Malibu-inspired summer can offer.
"We can't wait, we have some amazing shows coming this summer! Our interactions with fans both on and off-stage is honestly the fuel that keeps this boat sailing. We're psyched that Malibu's able to provide these awesome, exclusive experiences for our fans" said Matt Johnson of American indie dance group Matt and Kim. The group will pop-up at the Malibu Rum Beach House as part of their partnership with Malibu this summer.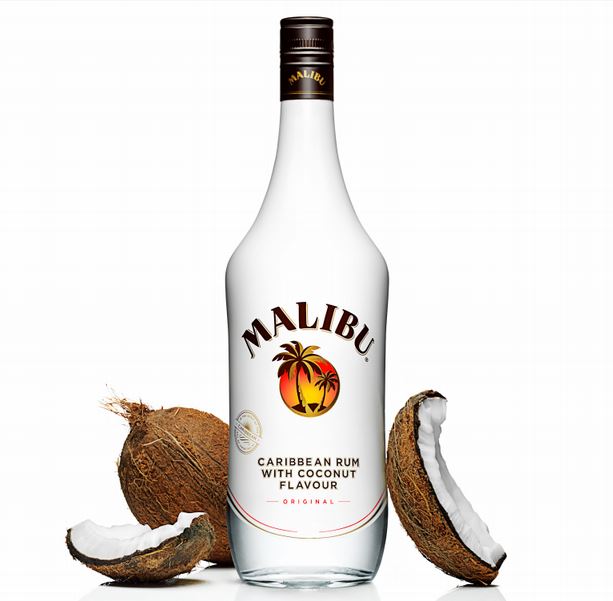 Debuting this summer, Malibu's new global campaign "Because Summer" embodies the concept that anything is possible in the summertime and encourages consumers to be spontaneous, carefree and flow with the summer fun. Beginning May 16, the brand's new television commercial aired nationwide showing viewers how to lean into those Because Summer moments that prioritize fun and offer a little bit of the unexpected.
"In true Malibu spirit, we are offering our consumers even more engaging summer experiences this season and partnering with top talent and influencer partners who embody the essence of the brand," said Brian Mequet, Vice President, Rum and Liqueurs, Pernod Ricard USA. "The pop-up Beach Houses continue to provide Malibu great opportunities to engage with our fans in unique and once-in-a-lifetime ways. As one of the most iconic brands of summer, Malibu is committed to bringing Because Summer moments to life for our fans like only we can."
"We're pleased to partner with Malibu this summer," said St. Lucia frontman and producer Jean Grobler. "It's a great way to give fans a unique and intimate moment at the Malibu Rum Beach House as part of the larger festival experience."
Malibu Rum Beach House
Malibu will once again pop-up the custom Beach House at eight select music festivals across the nation to give fans and festivalgoers unforgettable experiences all summer-long. The Beach House is a custom-built pop-up that looks and feels like an actual house with large viewing space and patio, cocktails, and exclusive brand experiences. This year, the Beach House will feature a palm tree aerial selfie station and a VIP booth directly facing the main stage for even better viewing pleasure.
The Malibu Rum Beach House debuted this summer at Tortuga Festival in Fort Lauderdale, FL and Hangout Fest in Gulf Shores, AL. Consumers can follow along and experience the Malibu Rum Beach House at six additional festivals in select markets. Stop by the Malibu Rum Beach House to join the fun at Houston Free Press Fest, Firefly Music Festival, Faster Horses Festival, Country Thunder WI Festival, FYF Festival and Route 91 Harvest Festival.
"Summer is my favorite time of the year, so partnering with Malibu is not only a perfect fit, but gives me an opportunity to encourage my fans to embrace their summer selves as I come into mine," said actress and country music singer Jana Kramer. "I can't wait to work alongside Malibu to share some of my favorite summer moments and take it to the next level."
Connecting with Consumers across Digital and Social Platforms
To keep summer fun flowing all season long, Malibu will engage directly with consumers on social channels tied to the festival circuit and key summer moments. Malibu was the first alcohol beverage brand to execute a geo-filter (for those 21+ years old) on Snapchat during a live event that is specific only to the Malibu Rum Beach House at the respective music festivals. In addition, Malibu is the first alcohol beverage brand to execute a lens (21+) which launched on Memorial Day; the brand will once again sponsor a national lens (21+) for National Piña Colada Day on July 10.
Additionally, Malibu is investing in key digital partnerships that will resonate heavily with the brand's fans. Pulling through the brand's ties to music, Malibu will be the first-liquor company to launch a Pandora multi-mix tape which is customized based on the festival line ups and customer preference. Currently, Malibu's existing station is one of the largest branded stations across all of Pandora.
Follow along at @MalibuRumUS for more information about how Malibu is delivering unforgettable experiences for consumers all season long, and toast to Because Summer moments with signature cocktails by visiting MalibuRumDrinks.com/US/BecauseSummer.
MALIBU BAY BREEZE
Drink Ingredients:
2 parts Malibu
2 parts cranberry juice
2 parts pineapple juice
1 lime wedge
Build in a glass over ice, garnish with a lime wedge.
MALIBU SUMMER COOLER
2 parts Malibu Pineapple
2 parts coconut water
2 dashes of bitters
Combine all ingredients in a 10oz cup with ice. Stir and garnish with a lime wedge.
MALIBU BLACK MAI TAI
Drink Ingredients:
1 part Malibu Black
½ part Malibu
1 tsp. grenadine syrup
2 parts pineapple juice
2 parts orange juice
Shake all ingredients with ice and serve in a lowball glass with ice. Garnish with a cherry and orange slice.
MALIBU PINA COLADA
Drink Ingredients:
1 part Malibu
1/2 part coconut cream
1 ½ parts Pineapple Juice
Fill a shaker with ice cubes. Add MALIBU and coconut cream. Shake and strain into a chilled highball glass filled with ice cubes. Top off with pineapple juice. Garnish with fresh pineapple.
About Pernod Ricard USA®
Pernod Ricard USA is the premium spirits and wine company in the U.S., and the largest subsidiary of Paris, France-based Pernod Ricard SA, which employs a workforce of approximately 18,000 people worldwide and is listed on the NYSE Euronext exchange (Ticker: RI).
The company's leading spirits and wines include such prestigious brands as Absolut® Vodka, Tequila Avión®, Chivas Regal® Scotch Whisky, The Glenlivet® Single Malt Scotch Whisky, Jameson® Irish Whiskey, Malibu®, Kahlúa®, Aberlour Single Malt Scotch, Olmeca Altos™, Beefeater® Gin, Lot No. 40™ and Pike Creek®, Midleton®, Paddy®, Powers®, Redbreast®, Plymouth®, Seagram's® Extra Dry Gin®, Martell® Cognac, Lillet®, Hiram Walker®, Pernod®, Ricard®; and such superior wines as Kenwood Vineyards®, Brancott Estate®, Campo Viejo®, Graffigna® and Jacob's Creek®; and such exquisite champagnes and sparkling wines as Perrier-Jouët® Champagne, G.H. Mumm™ Champagne and Mumm Napa® sparkling wines.
Pernod Ricard USA is based in Purchase, New York, and has roughly 850 employees across the country. Pernod Ricard USA urges all adults to consume its products responsibly and in moderation. For more information, please visit: www.responsibility.org.
SIP EASY. ENJOY MALIBU RESPONSIBLY.
MALIBU® Caribbean Rum With Coconut Liqueur. 21% – 24% Alc./Vol. ©2016 Pernod Ricard USA, Purchase, NY