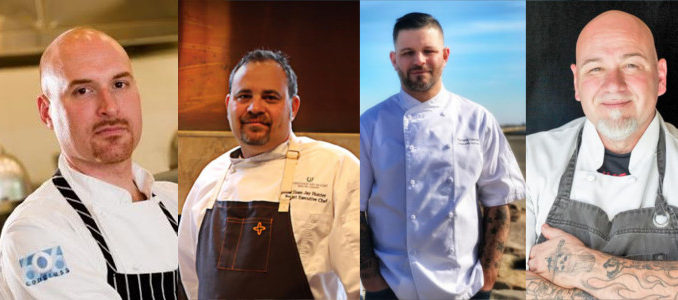 Crescent Hotels & Resorts' Executive Chefs Head to New York City to Host Dinner at the Prestigious James Beard House

May 5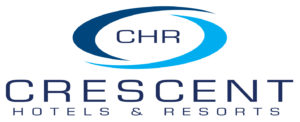 Three top executive chefs and two senior culinary executive members from Crescent Hotels & Resorts have been selected to host an exclusive dinner at the renowned James Beard House located in the heart of New York City's Greenwich Village. The Spring Jam Session which will occur on May 5, is a multi-course dinner and wine pairings event where chefs who are preparing the dinner share their favorite play list to cook to with attending dinner guests. The Spring Jam Session will benefit the James Beard Foundation, which strives to celebrate, nurture, and preserve America's culinary heritage and protect the future through programs that educate and inspire.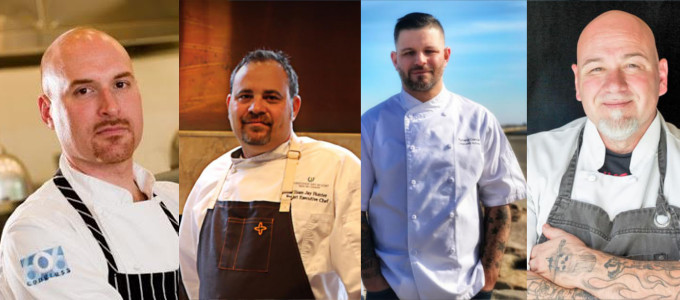 With more than 75 cumulative years of experience among the five chefs, the culinary team will be led by Crescent Hotels & Resorts' Chef Greg Griffie, senior vice president of food and beverage and Chef Richard Garcia, vice president of culinary. They will be supported by chefs from properties managed by Crescent Hotels & Resorts and include – Executive Chef John Du Toit from the Embassy Suites in Scottsdale, Arizona; Executive Chef Jay Hunter from the Horseshoe Bay Resort in Horseshoe Bay, Texas and Executive Chef Richard Falbo from Westin Reston in Reston, Virginia. The chefs were selected based on their national and regional reputation and use of seasonal and/or local ingredients.
"Cooking at the James Beard House is a culinary professional's dream," says Chef Greg Griffie. "The team and I look forward to giving our dining guests a taste of what they can expect when they dine at any of the restaurants inside properties managed by Crescent Hotels & Resorts."
The event will consist of multiple passed hors d'oeuvres with welcoming cocktails including: Popcorn-Style Spot Prawns with Cilantro and Lime; Plymouth Rock Oysters with Riesling Mignonette, Cured Mustard Seeds and Herbs; Lamb Sainte – Menehould with Creamed Horseradish; and Penelope Pea Fritters with Dill. Followed by a five-course tasting menu including bread service, dessert, and wine pairings. The courses include: Duxbury Razor Clams with Spring Onions and Almonds; Open-Faced Milk-Fed Veal Rib Ravioli with Morels, Peas, Fava Beans, and Watercress; Smoked Quail with Cornbread, Cherries, Red Dandelion, Green Strawberries, and Hominy; Pan- Seared Broken Arrow Ranch Red Stag with Mesquite Tree Bean Jam, Waco Stone-Ground Grits, Pickled Devils' Claw, and Quail Egg; topped off with a decadent Prickly Pear-Passion Fruit Crémeux with Agave, Almond, Coconut Dacquoise, and Lime Streusel.
The event is open to the public and guests can purchase tickets by going online to jamesbeard.org/events/spring-jam-session or by calling 212.627.2308. Seating is limited so guests are encouraged to reserve their seats early.
For those who are interested in a comprehensive behind-the-scenes look of what goes on during these dinners, the James Beard Foundation now provides livestream video from three separate angles in the kitchen. The livestream will be available the night of the event starting at 6:15 p.m.and continues until the dessert course. To view the livestream, visit jbfkitchencam.org and or livestream.com under the James Beard Foundation account.
About
Crescent Hotels & Resorts Crescent Hotels & Resorts is an award-winning, nationally recognized, top-3 operator of hotels and resorts. Crescent currently operates over 100 hotels, resorts and conference centers in the US and Canada. Crescent is one of the few elite management companies approved to operate upscale and luxury hotels under the brand families of Marriott, Hilton, Hyatt and IHG. Crescent also operates a collection of legendary independent lifestyle hotels and resorts. Crescent's clients are made up of hotel REITs, private equity firms and major developers. For more information, please visit www.chrco.com or connect with Crescent on LinkedIn.