CULINARY CLASH: BATTLE LA RETURNS TO THE WESTERN FOODSERVICE & HOSPITALITY EXPO WITH NEW COCKTAIL ADDITION
Proceeds to benefit the California Restaurant Association Foundation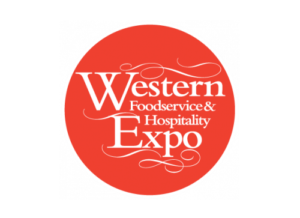 Join top restaurants as they compete against each other in a high energy cooking and cocktail competition to benefit the California Restaurant Association Foundation. The sixth annual
Culinary & Cocktail Clash: Battle LA
will take place
on Sunday
, August 27th from
3:30 to 6:00 p.m.
at the 2017 Western Foodservice & Hospitality Expo at the Los Angeles Convention Center. The event will bring together nine restaurants teams who will battle again each other in the ultimate show of skill and mettle.
"The Clash has raised tens of thousands of dollars for high school culinary arts programs and we are thrilled that the CRA will be bringing this exciting event back to the Western Food Expo for the 6th consecutive year, it truly is a highlight of the Show," said Tom Loughran, Event Director. "Adding to the action of this year's event is the new Cocktail Clash, a craft cocktail competition. We encourage our attendees to make plans to be a part of this fun and interactive event."
Sponsored by Coca Cola, the Culinary Clash will take place on The Main Stage at the Convention Center and will feature industry heavyweights competing for the ultimate prize, The Purse. Competing Teams Represent:
BJ's Restaurants

Yard House

Hard Rock Café

Black Bear Diner

Urban Plates

Wedgewood

Specialty Restaurants Corporation

Lawry's

Fleming's
The Clash is supported by several companies including Gold Sponsors Heartland, Southern California Edison, and Sysco; Silver Sponsor Ecolab; Bronze Sponsors Dart, Tampa Maid Foods, DiscoverLink, UnitedHealthcare and Kagome; Equipment Sponsors KitchenAid Commercial and Bamboo Studio; and Ingredient Sponsors FreshPoint and Foster Farms. Jose Cuervo will be the inaugural Spirit Sponsor for the Cocktail Clash. This fun and interactive cooking and cocktail competition benefits the California Restaurant Association Foundation (CRAF.) ProStart, a high-school based culinary arts program made possible by CRAF, helps students jumpstart exciting, fast-paced careers in the restaurant industry.
"We are thrilled to see the restaurant industry come together in such a big way to support education," commented Alycia Harshfield, Executive Director of CRAF. "The proceeds from this lively event allow us to create life-changing opportunities through job training, mentorships, and fieldtrips for nearly 9,000 high school students."
Click here
to register for the 2017 Western Foodservice & Hospitality Expo. California Restaurant Association members receive one complimentary registration per $100 of CRA membership dues paid when they register with their membership ID Number.
The Western Foodservice & Hospitality Expo gathers thousands of restaurant and foodservice professionals to gain experience and knowledge on how to become more informed, more educated, more competitive, and more profitable in the industry. The tradeshow and conference, started in 1936 is produced by Urban Expositions (
www.urban-expo.com
) and sponsored by the California Restaurant Association (
www.calrest.org
). The 2017 event will take place
August 27-29
at the Los Angeles Convention Center. For more information, visit
www.westernfoodexpo.com
.
Produced and Managed by Urban Expositions
Founded in 1995, Urban Expositions, now operating as Clarion UX and owned by Clarion Events, produces and manages a portfolio of 36 trade and consumer events, serving a range of industry sectors including Gift, Souvenir, Art, Aviation, Foodservice, Specialty Retail, Gaming, Automotive and Enthusiast Lifestyle, with offices in Kennesaw, GA, Chicago, IL, Shelton, CT, Portland, OR, and Boca Raton, FL.
www.urban-expo.com
.
About the California Restaurant Association Educational Foundation (CRAF)
CRAF works to enhance education and training programs within the hospitality industry, reaching 9,000 students each year. ProStart is a two-year program designed to prepare high school juniors and seniors for exciting careers in foodservice. For more information, visit www.calrestfoundation.org.