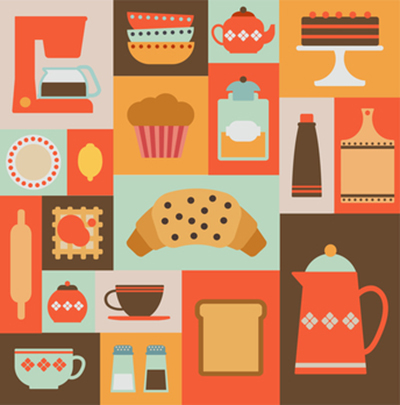 Online sales from Cyber Monday grew 30.3 percent from 2011 to 2012, IBM reported. A greater number of savvy shoppers are ditching the hysteria of Black Friday crowds in favor of easy online shopping on the Monday after Thanksgiving. Map out your wish-listgadgets and must-haves now for Cyber Monday shopping.
Save on premium mixers and gadgets
Kitchen Aid stand mixers are already on sale at Macy's with potentially deeper savings on Cyber Monday. The 6-quart professional 600 mixer is regularly $599 — minus 40 percent at checkout. You can also use Cyber Monday deals as an excuse to pick up items you might normally go without. Try the KitchenAid KPEXTA stand pasta press attachment. It's a fun gadget to make fresh spaghetti and bucatini with its six interchangeable plates.
Get juiced up
If you've had your eye on a premium juicer, pick up an Omega juicer in red to add a splash of color to your kitchen. Make juices and innovative meals with its 80-RPM motor to prevent oxidation of fruits and vegetables. Breville Juice Fountain Crush works to get liquid out of everything including leafy vegetables. You won't need to run fruits or veggies through twice to get a glass of fresh juice.
Devour sweet savings
Torch up your own creme brulee desserts in a five-piece Oggi set for as low as $30. It includes a culinary torch for crispy caramelized sugar on top and four oval ramekins in classic white. You can also pick up a KitchenAid KFE5T Flex Edge Beater if your go-to dessert includes cakes, meringues or other sweets. It works great with just about any mixer, but especially with the classic stand mixers with deep bowls that can be tough to scrape down.
Splurge on high-end professional products
You need a good espresso maker to serve with the desserts made with your new gadgets. Go big with your Cyber Monday shopping and splurge on a Jura Espresso Maker. Macy's offers it at $7,000 with an early sale of $5,499. Check back on Cyber Monday for deeper discounts and potential free shipping deals.
For a quirky item or fun gift, pick-up a Handpresso Wild Hybrid Outdoor Set. Take it on the road and make fresh espresso in a stainless steel thermo-insulated flask and unbreakable cups. Use your own ground coffee or E.S.E pods for a hot brew on the road. Buy it from an online retailer like WholeLatteLove.com and get $30 off orders of $500 or more.
If you can't wait until Cyber Monday and want to brave the elements on Black Friday, arm yourself with a smartphone or tablet to comparison shop online for deeper savings. Apps like Shop Savvy let you scan a barcode or search for specific keywords. It returns results on price, reviews and other information including where to buy it online and off.