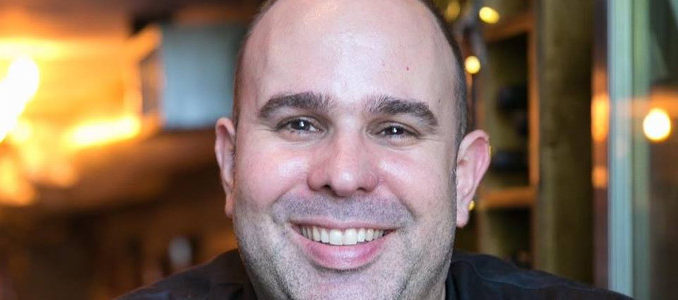 DC Chef Wins Big at National Paella Competition
Danny Lledó, chef/owner of Slate Wine Bar + Bistro Wins People's Choice Award at Paella Wine & Beer Festival 2017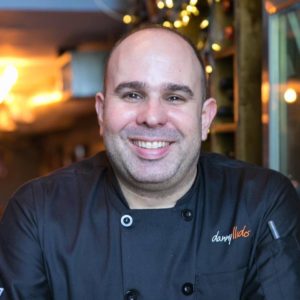 The people have spoken: Washington DC chef Danny Lledó paella master! Lledó recently traveled to Costa Mesa, CA to compete in the Paella Wine & Beer Festival, an annual competition known for showcasing some of the best and most authentic paellas from chefs around the country.
The event, whose focus is to celebrate the cuisine and culture of Spain, attracts top culinary talent from all over the U.S., invites select chefs and their teams to compete in several categories. Lledó competed against 60 teams in creating a traditional Valencian Paella and a Freestyle Paella. Thousands of attendees plus a panel of judges tasted, tested and cast their vote for the chef whose food they enjoyed the most. This year's winner of the People's Choice Award was DC's own Chef Danny Lledó.
Danny's Valencian Paella features the traditional ingredients of chicken, pork, and vegetables while his Freestyle Paella features Lobster and Shrimp. Both paellas are cooked in the traditional manner (over an open fire) and boast an extremely tasty Socarrat – a layer of toasted rice at the bottom of the pan, which is essential to a good quality paella and is considered a delicacy in Spain. "This event is as much a food festival as it is a competition," Danny explains. "It attracts foodies and non-foodies alike from all over the country so I wanted my paellas to, first and foremost, really be for the people who were attending the festival."
Lledó, whose family is from Valencia (the Spanish region where paella originated) is the chef/sommelier of Slate Wine Bar + Bistro. Washingtonians looking to try Danny's award-winning paella can head over to the Glover Park neighborhood restaurant, where the seafood version is currently being served.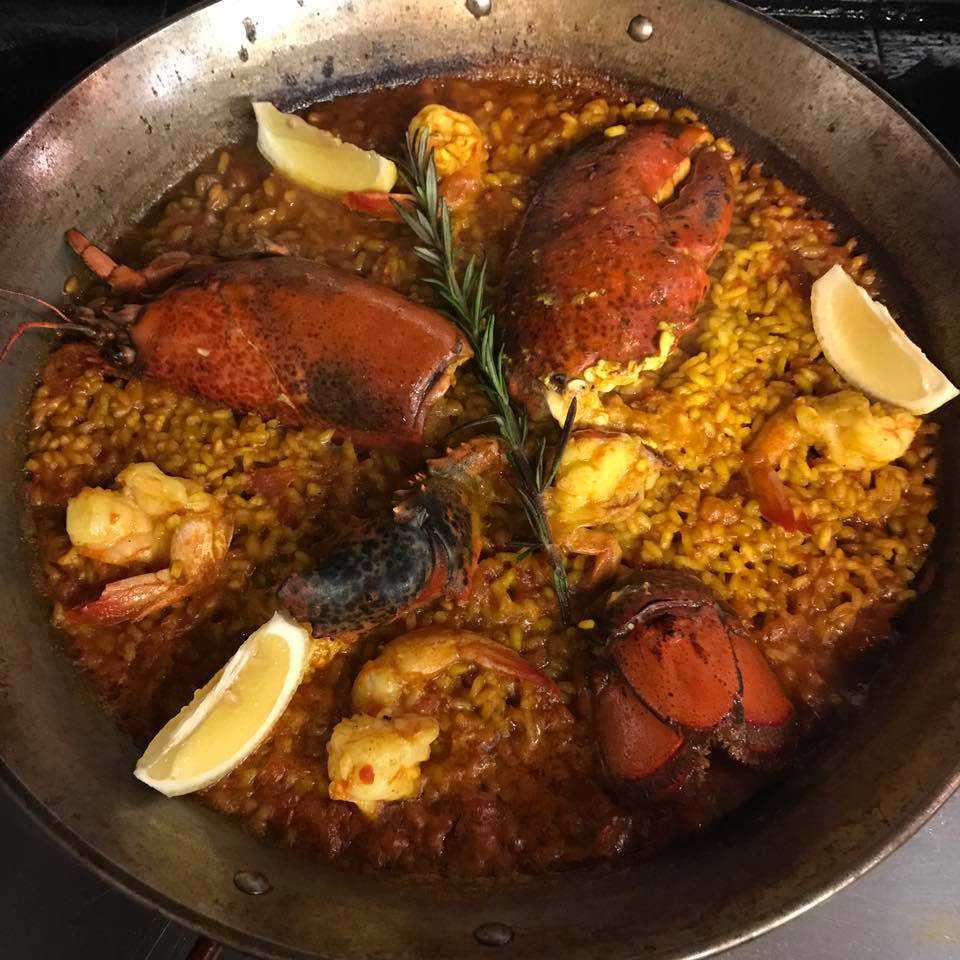 Slate Wine Bar + Bistro is located at 2404 Wisconsin Ave. NW in Washington, DC. For more information or high-resolution images, please contact Samantha Crafton Public Relations (SCPR) directly. Chef Danny Lledó is available for interviews and on-air cooking segments upon request.
About Slate Wine Bar + Bistro: Slate is a neighborhood restaurant and wine bar helmed by award-winning chef and sommelier Danny Lledó. Located in Glover Park, the charming two-story space features a modern-rustic aesthetic with exposed brick, lots of natural light and soaring ceilings.
Though the menu is anchored by New American cuisine, many dishes pull from Lledó's Spanish and Portuguese heritage; the menu is a combination of Lledó's signature dishes and seasonally-driven creations. Highlights include Ahi Tuna Steak Burger, Duck Confit Tacos and more.
When it comes to vino, Slate truly has something for everyone. The Glover Park locale serves over 150 different wines, available by the glass, carafe, and bottle. A handful of beers on draft and other cocktails round out the beverage menu. The wine list is carefully curated by owner/chef/sommelier Danny Lledó and combines Old and New World Wines, emphasizing small producers and vineyards that adhere to sustainable farming practices.
Slate Wine Bar + Bistro is located at 2404 Wisconsin Ave. NW in Washington DC. For more information, please visit www.slatewinebar.com or call (202) 333-4304.