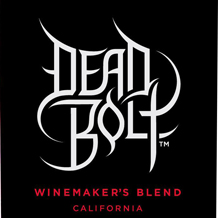 Building off the success of the launch of Dead Bolt Red Winemakers Blend, the brand is now introducing Dead Bolt™ White Winemakers Blend; A full flavored, juicy blend led by Chardonnay and featuring Chenin Blanc. While the white blend category is smaller than red blends, it is now a $90 Million category and growing in value and volume by +30%.* This fresh and inviting white wine will be competing in one of today's fastest growing domestic table wine categories.
Using a similar approach with the Red Blend, The Dead Bolt™ team had their own ideas about how to craft a distinctive Californian wine that dares to be different. The wine has a bright straw color with flecks of green hues, notes of fresh stone fruit, vanilla and spice which leaves the palate with a white peach, pineapple and sweet spice finish. Dead Bolt's blend is so unique that the winemaking team is keeping the full details under lock and key.
"We are launching Dead Bolt White on the heels of the extremely successful Dead Bolt Red, which has already over delivered original sales goals by +203% through June. This new expression of Dead Bolt will allow us to speak to a larger consumer base, particularly the all-important female consumer, and expand relevance to a greater number of occasions. Consumer tests have been extremely positive, and we feel confident we will see similar success to the already successful Dead Bolt Red." Frank Polley, Vice President Marketing, Pernod Ricard USA.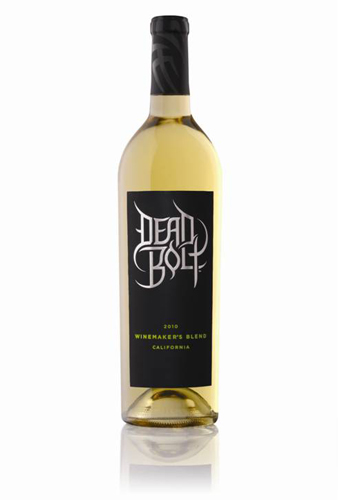 Dead Bolt's winemaking philosophy is centred on the art of blending. Combining individual wines and varietals that complement each other in order to make a more complex and complete wine. There are no rules, no recipes, no boundaries. Only a winemaker's philosophy, experience and vision.
Developed by Premium Wine Brands, Pernod Ricard's global wine division, the new wine will hit shelves in September with national distribution, retailing at the recommended price point of $15.99.
Pernod Ricard USA is the premium spirits and wine company in the U.S., and the largest subsidiary of Paris, France-based Pernod Ricard SA, which employs more than 18,000 people worldwide and is listed on the NYSE Euronext exchange (Ticker: RI).
The company's leading spirits and wines include such prestigious brands as Absolut® Vodka, Chivas Regal® Scotch Whisky, The Glenlivet® Single Malt Scotch Whisky, Jameson® Irish Whiskey, Malibu® flavored rum, Kahlúa® Liqueur, Beefeater® Gin, Plymouth™ Gin, Seagram's Extra Dry Gin®, Martell® Cognac, Hiram Walker® Liqueurs, Pernod®, Ricard® and Avión™ Tequila (through a joint venture with Tequila Avión); such superior wines as Jacob's Creek® and Brancott Estate®; and such exquisite champagnes and sparkling wines as Perrier-Jouët® Champagne, G.H. Mumm™ Champagne and Mumm Napa® sparkling wines.
Pernod Ricard USA is based in Purchase, New York, and has roughly 850 employees across the country.
Pernod Ricard USA urges all adults to consume its products responsibly and has an active campaign to promote responsible drinking. For more information on this, please visit: www.acceptresponsibility.org.