Hard-to-Find Wine Selections and Expertly Crafted Recipe Pairings Allow Enthusiasts to Take the Michael Mina Experience Home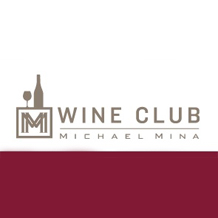 SAN FRANCISCO (Sept. 19, 2013) – Michelin-starred and James Beard Foundation Award winner Michael Mina, chef and proprietor of 18 restaurants across the country, announced today the launch of the Michael Mina Wine Club and online boutique. A new resource for gaining access to artisanal wines from around the world, the Michael Mina Wine Club presents members with selections from the lists of Michael's acclaimed restaurants delivered to their doorsteps.
"There's a movement among wine drinkers away from high-octane, overly ripe wines, and toward the kinds of wines we serve in my restaurants: bright, balanced bottles made to complement food," explains Michael. "The Michael Mina Wine Club is a way for me to extend the connection with our guests, and to provide them with hard-to-find selections from renowned vintners and cutting-edge newcomers from around the world."
The Michael Mina Wine Club provides enthusiasts with insider access and a subscription to luxury wines curated by Michael's team of talented sommeliers, led by acclaimed Mina Group Wine Director Rajat Parr, who will approve every wine sold. Alongside the wines served at Mina Group restaurants, additional artisanal wines are chosen from around the world, carefully selected for their balance and ability to pair well with food. Each wine is then paired with a recipe crafted by Mina Group chefs, allowing members to create the restaurant experience at home.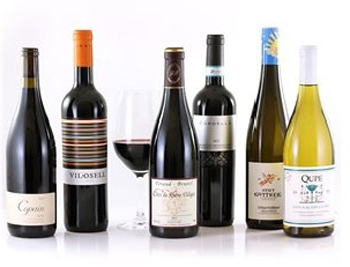 Launching nationwide in September 2013 at www.minawineclub.com, the Michael Mina Wine Club includes four shipments per year. Shipments contain six cuvées selected from small yet passionate vintners, and are sent every three months. The Wine Club presents two price levels: Hidden Gems ($120 per shipment) and Wines of Consequence ($300 per shipment). Each shipment includes detailed tasting notes and winery stories, sommelier and chef features, and home cook-friendly recipe pairings inspired by dishes served at Mina Group restaurants.
While the focus of the Michael Mina Wine Club is on lower-alcohol, more restrained wines, there is no set cutoff of alcohol level in order to be selected, and the club will occasionally feature wines made in a richer style. "The key criteria are balance and how well the wine pairs with food," explains Rajat.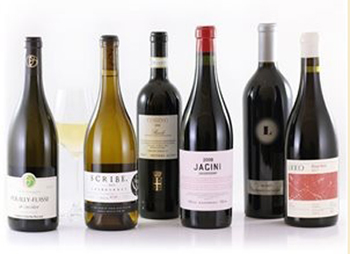 In addition to gaining access to many of the same producers found on the wine lists of Mina Group restaurants, members of the Michael Mina Wine Club are invited to attend exclusive wine classes and events led by Rajat and Mina Group sommeliers. Bay Area members that sign up early for Wines of Consequence will be invited to an exclusive wine class led by Rajat at San Francisco's RN74 restaurant featuring lessons about the first shipment's wines and featured pairings.
No membership is required to shop at the Michael Mina wine boutique, and wines may be shipped to consumers in all states where legal, as well as to Washington, D.C. However, Wine Club members gain first access to reserve allocations of limited-production wines. To be notified of new releases and sign up for a quarterly newsletter, go to www.minawineclub.com.
Michael Mina has partnered with Global Wine Co., Inc. to create the Michael Mina Wine Club and online boutique. Based in San Rafael, Calif., Global Wine Co. is a leading provider of e-commerce solutions for luxury and artisanal wine retail sourcing, sales and support.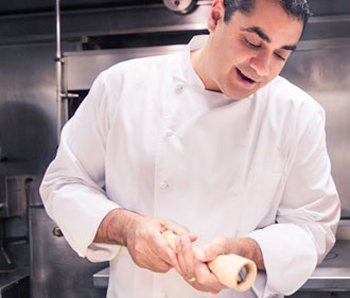 Mina Group Inc. is a San Francisco-based restaurant management company specializing in creating and operating high-quality, innovative restaurant concepts, led by Chef/Owner Michael Mina whose accolades include James Beard Foundation "Who's Who of Food & Beverage" inductee, Bon Appètit Chef of the Year, Food Arts Silver Spoon Award Winner, San Francisco Magazine Chef of the Year and Restaurateur of the Year by the International Food and Beverage Forum. Operating since 2002, Mina Group currently operates 18 restaurant properties, including multiple locations of MICHAEL MINA, BOURBON STEAK, and RN74.