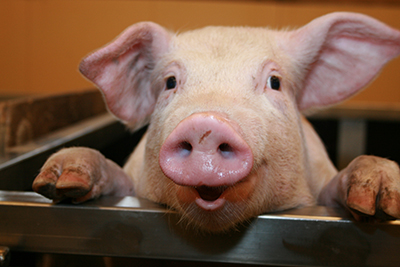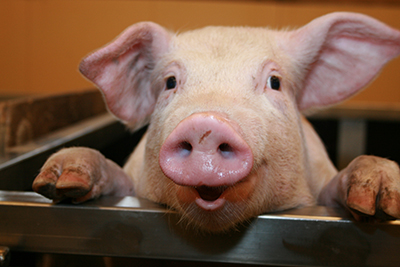 Denny's, one of the nation's largest family dining restaurant chains with over 1,600 U.S. locations, announced that it will require reports from its pork suppliers regarding their progress in producing pork without the use of gestation crates.
Denny's provided The Humane Society of the United States with this statement:
In 2012, Denny's was one of the first companies to initiate working with pork suppliers to eliminate gestation crates within its supply chain. This path toward a more humane supply chain is best for our company, our guests, and our continued work to improve animal welfare. In order to achieve our goal of a gestation crate-free future and to evaluate suppliers, we're asking our pork providers for periodic updates on their progress toward group housing.
The HSUS welcomed the announcement, which follows a 2012 commitment made by Denny's to push for the elimination of gestation crates from its supply chain. More than 60 food companies have mandated an end to gestation crates in their supply chains.
"Denny's and dozens of other food companies can't be any clearer: they want to see an end to gestation crates." said Josh Balk, HSUS' director of food policy.
Subscribe to Wayne Pacelle's blog, A Humane Nation. Follow The HSUS on Twitter. See our work for animals on your Apple or Android device by searching for our "Humane TV" app.
The Humane Society of the United States is the nation's largest animal protection organization, rated the most effective by its peers. Since 1954, The HSUS has been fighting for the protection of all animals through advocacy, education and hands-on programs. We rescue and care for tens of thousands of animals each year, but our primary mission is to prevent cruelty before it occurs. We're there for all animals, across America and around the world. Celebrating animals and confronting cruelty — on the Web at humanesociety.org.