Leading Smoothie Concept to Host Local Event Friday, March 14 to Discuss Growth Opportunities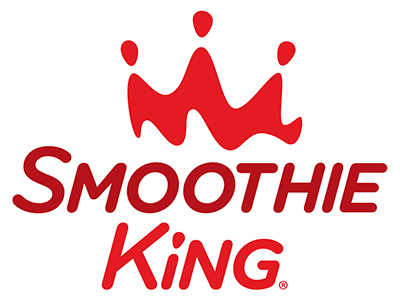 Smoothie King Franchises, Inc., the premier smoothie and nutritional lifestyle center, is targeting select cities throughout the Tar Heel State for franchise expansion. With more than 25 stores open in North Carolina, the smoothie chain plans to develop an additional 60 locations in Charlotte, Raleigh-Durham, Greensboro, Asheville, Fayetteville and Wilmington among other surrounding cities across the state. To fuel development, new franchisees who sign a multi-unit agreement to open three Smoothie King locations will receive at least 40 percent off their franchise fees for each store, as part of the company's latest incentive program.
"Smoothie King has experienced accelerated growth over the past few years, which is why we're continuing to focus our expansion efforts in communities across North Carolina where there is an increasing demand for our products," said Smoothie King Global CEO Wan Kim. "Based on the success of our franchisees in the market, we are confident our proven business model combined with our latest multi-unit development incentive program and ongoing support will provide local entrepreneurs with one of the best franchise opportunities in the smoothie segment."
To drive expansion, the company's executive team will host a Discovery Day March 14 in Raleigh-Durham to share the benefits of owning a Smoothie King with potential franchisees.
Smoothie King, which has experienced four consecutive years of positive same-store sales, plans to add more than 900 new franchised and corporate locations domestically over the next four years. Even with more than 500 locations in the U.S., the brand still has extensive smoothie franchise opportunities available in North Carolina, as well as the Southeast, Mid-Atlantic, Midwest and Northeast regions. Smoothie King also continues to expand internationally through both master franchise and corporate stores in South Korea, Singapore and the Cayman Islands, and is focusing on identifying partners in several key countries in Asia and the Middle East.
Franchisees should possess a passion for the brand and be dedicated to serving the community. While restaurant experience is not required, the ideal candidate for the smoothie franchise should have an entrepreneurial spirit, as well as sales, marketing, restaurant and/or retail experience.
To learn more about the benefits of owning a Smoothie King, or for more information and to register for a Discovery Day, please visit www.smoothiekingfranchise.com.
About Smoothie King Franchises Inc.
Smoothie King Franchises, Inc. is a privately held, New Orleans-area-based franchise company and the premier Smoothie Bar and Nutritional Lifestyle Center in the industry. Smoothie King offers guests the original nutritional fresh-blended smoothie and healthy retail products, including sports beverages, energy bars, healthy snacks, vitamin supplements, herbs, minerals and other sports nutrition products. Smoothie King opened its first store in 1973 and started as the first franchised smoothie bar/health food store in the United States in 1989. Smoothie King currently has more than 650 units operating in 33 states, the Caymans, Singapore and the Republic of Korea. In 2014, Smoothie King was ranked no. 1 by Entrepreneur magazine in the juice bar category for the 20th year and no. 86 overall on the 2014 Franchise 500 list. Visit www.smoothieking.com or www.smoothiekingfranchise.com; engage on Facebook www.facebook.com/SmoothieKing; follow us on Twitter at http://twitter.com/smoothieking.