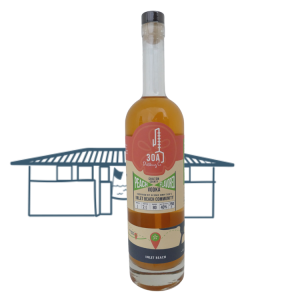 30A Distilling Co
30A Distilling Co drew inspiration from Florida beaches, cane sugar from Louisiana, and fresh peaches from Chilton County, Alabama, for a truly immersive southern experience. The vodka base is distilled pure and filtered clear, and the famous peaches add a bright sweetness that will make you feel like you're on vacation all year long. Use it in a simple vodka soda, or get creative with a peaches 'n' cream cocktail.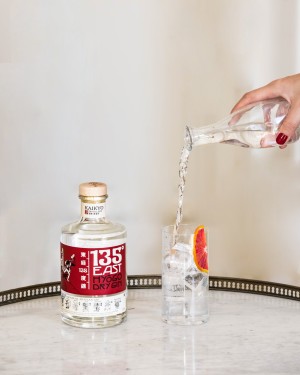 135° East
135° East's ingredients merge East and West to create the perfect balance of dry gin with spicy sansho pepper and floral, citrusy notes of yuzu each blended in 135° East Gin. Each botanical is sourced from local farmers or specialized vendors then distilled separately to preserve the botanicals' characteristics. This process allows better control of the final blending process when sake spirit is added. Once distilled, the gin has a typical soft sweetness which gently intwines and harmonizes the five Japanese botanicals. It is a refreshing sip for summer days served with tonic and fresh citrus.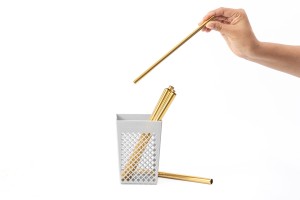 A Bar Above
Keep your straws clean and organized with A Bar Above's dishwasher basket for small items. This practical basket makes it easy to wash all of your straws, picks, and cutlery in the dishwasher. Throw all your straws, cocktail spoons, picks, chopsticks, dishwasher safe cutlery, pour spouts, and more kitchen accessories into one single basket, saving space in your dishwasher. This basket fits perfectly in commercial glass racks and opens the door to easily using reusable metal straws in your business.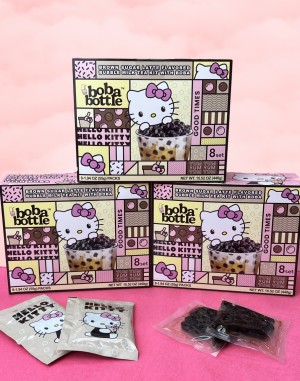 A-Sha Noodles
A-Sha Noodles is a cult-favorite brand known for their patented, 100-year-old legacy noodle recipe from Tainan, Taiwan. They have launched their first ever Hello Kitty Boba Kit online and in Albertsons nationwide. The all-in-one Boba Kit comes in a specially designed, Hello-Kitty themed package with 8 packs and everything you need to make Brown Sugar Latté bubble tea at home in under 5 minutes.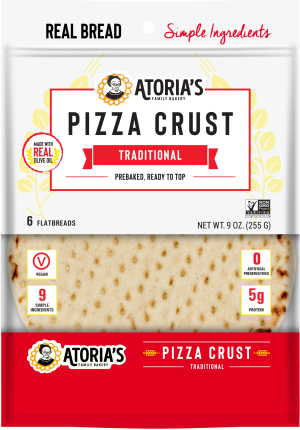 Atoria's Family Bakery
Atoria's Family Bakery's personal Traditional Pizza Crusts make any meal let's-just-eat-what's-in-the-fridge easy. Whether it's making a meal for the entire family or just a quick dinner for one, these individual crusts will make people say, "Home is where the pizza is." All Atoria's Family Bakery flatbreads are a mighty meal solution, ideal for wraps, pinwheels, panini, dips, chips and any meal or snack throughout the day. But their newest flatbreads were designed for pizza. Each crust is baked with real, simple ingredients and no artificial colors, flavors or preservatives. The Traditional Pizza Crust is made with real olive oil to give the crust a crunchy bite with a soft inside.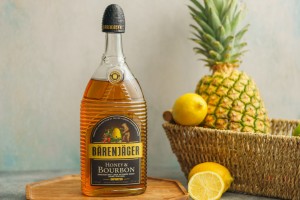 Bärenjäger
The only imported honey bourbon where American heritage meets 18th century Germany, Bärenjäger Honey Bourbon is a delicious blend of premium honey liqueur infused with American bourbon whiskey. Produced in Germany by Schwarze & Schlicte with over 350 years of distilling tradition, this smooth and all-natural bourbon stands out from its competitors. A balanced oaky taste with distinct lingering honey notes makes Bärenjäger Honey Bourbon ideal for sipping straight, over ice, or as the addition to any summer cocktail.
Photo credits: Beautiful Booze Cocktails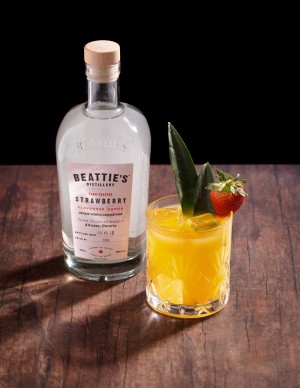 Beattie's
After making waves in Canada and taking home The Platinum Spirit Award at the World Beverage Competition, this family-owned and -operated Distillery has set their sights on the U.S. These naturally gluten-free, farm-crafted spirits will now be available in the United States, quickly expanding to every state. Made with five generations of farm-crafted pride.
Beattie's founder, Ken Beattie, a fifth-generation potato farmer was on a trip to Canada's East Coast when he saw an opportunity to expand the family business. On a leap of faith and a lot of hard work. Beattie's Distillers was born. They grow, mash and care for their farm-to-bottle potato spirits all on their own. With everything under one roof, the Beattie family knows they have to work hard. Famous for their Classic Potato Vodka, Beattie's also offers four full-bodied flavored Vodkas and a navy strength Gin.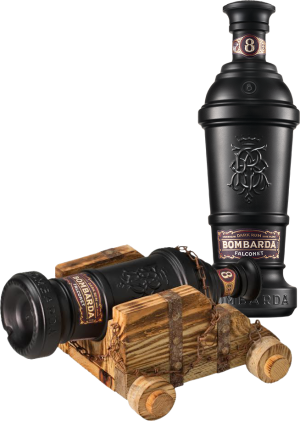 Bombarda Rum Co
Bombarda Rum Co is proud to announce that its Falconet Dark Rum Blend has been awarded the prestigious Best in Show and Double Gold Award at the recent Wine & Spirits Wholesalers of America event in Orlando, FL. The competition is one of the most highly regarded in the spirits industry, attracting entries from some of the world's most respected producers. The Best in Show award is the highest possible accolade, reserved for spirits that are deemed to be of exceptional quality and taste. The Falconet Dark Rum Blend is a carefully crafted blend of aged rums, with a rich and complex flavor profile that is both smooth and full-bodied. Awards like these are a testament to the company's dedication to producing high-quality rums. The Falconet Dark Rum Blend is a true representation of Bombarda's commitment to producing rums that are true to the history and culture of rum-making.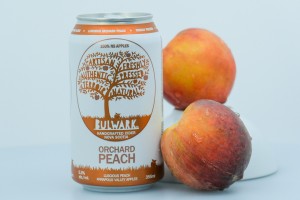 Bulwark Orchard
There's nothing quite like Bulwark Orchard Peach cider when it comes to non-alcoholic beverages. The delicate aroma of tree ripe peaches calls to mind warm summer breezes. Crisp and lightly sweet, this delicious drink is infused with juicy fruit flavors adding a bright note to the apple blend.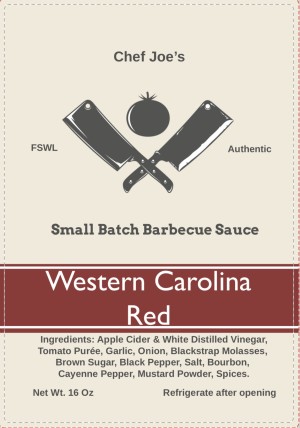 Chef Joe's Carolina Red Barbecue Sauce
Chef Joe's Carolina Red Barbecue Sauce is a culinary masterpiece that captures the essence of traditional Carolina barbecue flavors. Created by Chef Joe Gera from the YouTube channel, From Scratch: With Love, and inspired by his work with various professional and collegiate sports leagues, this sauce is a harmonious blend of tangy, smoky, and slightly sweet elements that will elevate any grilled or smoked dish to new heights. Crafted with a deep appreciation for the region's barbecue heritage, Chef Joe's Carolina Red Barbecue Sauce features a rich tomato base infused with a symphony of spices like paprika, garlic, and black pepper. The key ingredient that sets this sauce apart is the carefully balanced blend of vinegar and mustard, which gives it a distinctive Carolina-style tang. With its bold taste and superb craftsmanship, this sauce is a testament to Chef Joe's culinary prowess and his love for the art of barbecue.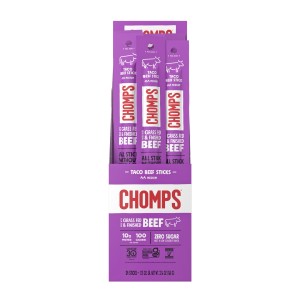 Chomps
The new Chomps Taco Beef Sticks unite the beloved popular taco seasoning blend that consumers know and love from their dinner tables with an on-the-go, high quality snack. Seasoned with paprika, cumin and chili powder, it's first to category with a zesty, flavorful kick perfect for snacking and cooking. The sticks have a beef collagen casing and consist of only grass fed and finished beef. At 9-10 grams of protein, Chomps contain no added sugar or harmful ingredients and are free from the top nine top food allergens. There is no wheat, dairy, eggs, peanuts, tree nuts, soy, fish or shellfish found in their products, nor artificial preservatives, MSG, fillers, binders, artificial nitrates or hidden ingredients. All Chomps' farmers raise animals humanely and in facilities regularly audited to certify all animal welfare guidelines.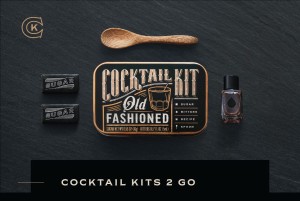 Cocktail Kits 2 Go
Cocktail Kits 2 Go make kits that have everything you need to craft cocktail or mocktail classics all in one pocket-sized, take-anywhere package just add your spirit of choice. For instance, the Old Fashioned Kit includes everything needed to craft a perfect American Old Fashioned – aromatic bitters, sugar cubes, muddler/mixing spoon, and instructions for making the drink as it has been made since the late 1800s–all tucked into a vintage-styled, travel-sized tin. Whether sweet or dry, Cocktail Kits 2 Go gives the options needed to craft your favorite cocktail or mocktail in the air, on the road, or enjoying happy hour at home. Crafted in the USA, Cocktail Kits 2 Go upgrades happy hour by bringing simplicity and portability to the craft cocktail/mocktail experience.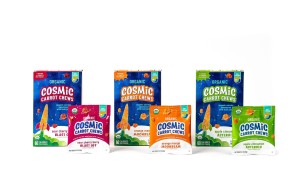 Cosmic Carrot Chews™
Cosmic Carrot Chews™ are the newest kid-friendly snack from Eat the Change®. They are created by gently-cooking organic carrots and infusing them with organic fruit juice and natural flavors, then dehydrating the carrots to create a yummy, chewy texture. Eat The Change has created the first to market vegetable kids' snacks designed for kids (ages 3+). It is made from just four simple ingredients like organic carrots and fruit juice. Cosmic Carrot Chews™ are USDA organic certified, OU Kosher, Vegan, contain one full serving of carrots, and are sweetened with only organic fruit juice. Each pouch is considered an excellent source of Vitamin A and provides a healthier alternative to the "fruit snack" category.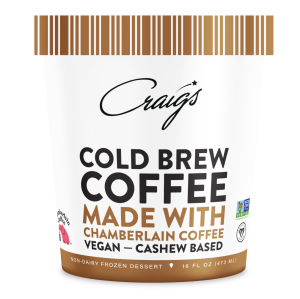 Craig's Vegan Cold Brew Coffee ice cream
Made with real organic Chamberlain Coffee, Craig's Vegan Cold Brew Coffee ice cream is a modern, plant-based spin on the frozen dessert you know and love. Churned to perfection with full-bodied coffee hand-roasted with care, Craig's and Chamberlain Coffee are a match made in heaven. Craig's Vegan ice cream is made with a creamy, premium cashew base that is 100% vegan, non-GMO, gluten-free and kosher. The brand uses the freshest, natural ingredients and there are no added preservatives, artificial flavors, colors or high fructose corn syrup. Craig's Vegan is available at select retailers nationwide and online. In addition to Craig's LA restaurant and its scoop shop in the heart of Resorts World Las Vegas, Craig's Vegan can also be found on the menus of popular restaurants like Johnny Rockets, Fatburger, and Burger Lounge in iconic classic shakes.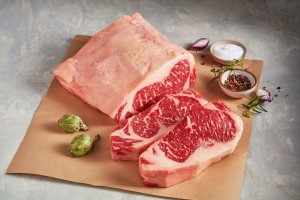 Creekstone Farms®
This summer, make your grill an irresistible attraction with this Natural Prime Whole Strip Loin Roast from Creekstone Farms®. This is the same high-quality cut of USDA Prime Natural Black Angus Beef that's served in many of America's finest steakhouses — naturally tender and delicious, made from Black Angus cattle humanely and sustainably raised in the U.S.A. on a 100% vegetarian diet, naturally free from artificial ingredients, added hormones and antibiotics. With this 12–14lb. Natural Prime Whole Strip Loin Roast, you'll be the executive chef of your own intimate backyard steakhouse. Feel free to custom cut your own Black Angus steaks as thick as you like and recreate your favorite restaurant experience for your family and friends in the comfort of your own home. So, when you're ready to take summer grilling to the next level, look for this Natural Prime Whole Strip Loin Roast online.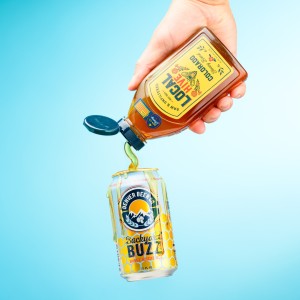 Backyard Buzz Honey Wheat
Denver Beer Co. has teamed up with their good friends at Local Hive Honey to bring you Backyard Buzz Honey Wheat, a refreshing take on a traditional wheat ale. The result is a light, easy-drinking wheat beer that is crisp and refreshing, with a perfect touch of sweetness from locally sourced Colorado honey. This summer we raise a glass to the local bees- we all love a good Backyard Buzz. Like all of Denver Beer Co.'s beer, Backyard Buzz is brewed and packaged using 100% solar power. The beer will be offered in cans and on draft across Colorado, Wyoming, Utah, and Kansas, and available at all Denver Beer Taprooms.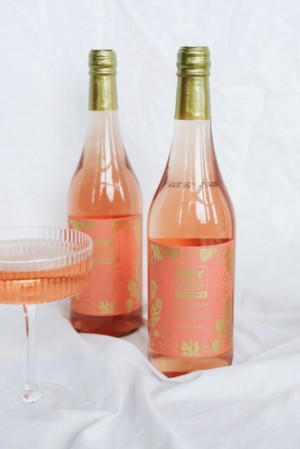 DRY Soda Co.'s Rosé Soleil
DRY Soda Co.'s Rosé Soleil brings a delicate botanical-infused, sparkling zero-proof Rosé to the table. Crafted with hints of strawberry, rose, and oak, Rosé Soleil Botanical Bubbly Reserve gives a fruit-forward bouquet and a crisp finish with every sip. Inspired by Provence-style Rosé, this zero-proof sip emulates a dry, minerally, yet delicately floral sparkling Rosé, made alcohol-free without sacrificing any flavor or complexity. Packaged in premium 64-ounce glass bottles and sold individually, DRY Botanical Bubbly Reserve is made with all-natural, non-GMO, low sugar, and Kosher ingredients, and is free of gluten, caffeine, and sodium.
Electrolit
Electrolit added Blue Raspberry to its expansive line of hydration beverages in 2023. Blue Raspberry is a classic flavor packed with Electrolit's scientifically-backed formula to hydrate consumers while tasting great. Electrolit Blue Raspberry is a classic convenience store take on Electrolit's tried and true formula. Each 21 fl. Oz serving of Electrolit contains 326 mg of electrolytes alongside real glucose – a natural source of energy that boosts the body's recovery from dehydration. Every bottle is carefully constructed in a state-of-the-art facility with a fully automated and integrated manufacturing process. With such, Electrolit seeks to make premium-grade hydration accessible and suitable for all consumers. Scientifically formulated with magnesium, sodium, potassium, calcium and glucose, Electrolit provides complete hydration and replenishment when electrolytes and ions are low. Electrolit is available at Walmart, Kroger, HEB, 7-Eleven, Circle K and more, and online channels.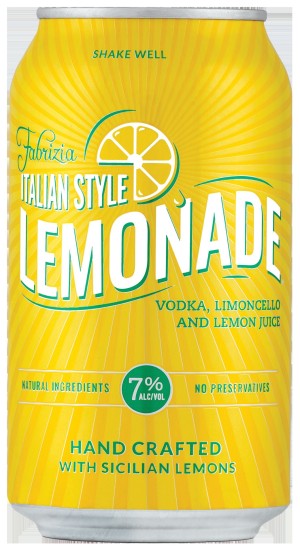 Fabrizia
Fabrizia's Italian Style Lemonade ready-to-drink canned cocktail is made with Fabrizia Limoncello, freshly squeezed lemonade from Sicilian lemons and premium vodka to bring you "summer in a can." Fabrizia imports lemons from their lemon grove in Sicily, Italy and uses them as a foundation for their spirits products. The Zest is infused in pure alcohol, which produces the bright yellow color found in their Limoncello and the remainder of the lemon is juiced to form the foundation of their canned cocktails. The lemons are grown in a perfect microclimate. The rich volcanic soil and warm winds from the Mediterranean Sea produce the most fragrant lemons in the world. Fabrizia's ability to source the finest fruit from Italy to produce their Italian Style Lemonade freshly, without adding artificial coloring or preservatives, puts their company in a unique position to provide an authentically prepared, outstanding canned cocktail with a distinct Italian twist.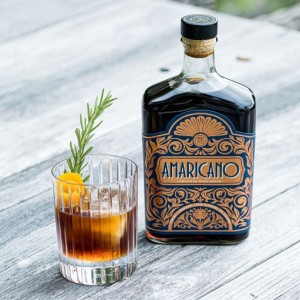 Fast Penny Spirits Amaricano Rossa
Fast Penny Spirits is a woman-owned and operated amaro distillery and Certified B Corp™. Based in Seattle and inspired by the founder's Italian heritage, the company is committed to stirring up change. Blended with a combination of the highest-quality, wild-crafted, organic, and consciously sourced botanicals, Fast Penny's spirits are rich, herbaceous, and captivating. Luxurious and refined, their Italian-style amaro is beautifully complex to sip on its own or swirl into a cocktail. Amaricano Rossa is unapologetically rich and full with aromas of toasted sugar and dark fruit. Rounded black truffle, vanilla bean and cocoa nib with a savory and lightly bitter finish seal the deal. With a constant eye on environmental impact and a 3% Pretty Penny give-back program, Fast Penny Spirits is dedicated to supporting and empowering women, local communities, and the hospitality industry.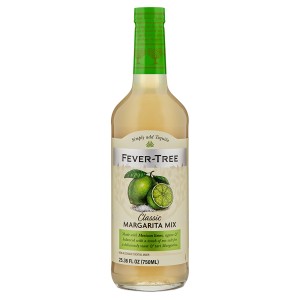 Fever-Tree Margarita Mix
Made using the same expertise expended to procure its award-winning tonics, gingers, and sparklings, Fever-Tree's newest mixer, Fever-Tree Margarita Mix is entirely crafted with naturally sourced ingredients, free of GMOs, and contains no artificial sweeteners or colors. Classic Margarita Mix is crafted with the finest Mexican Limes, Mexican agave & a touch of Spanish sea salt. Expertly blended, creating the perfect balance of sweet & tart for a deliciously, refreshing Margarita. Simply add tequila and shake or stir over ice for a deliciously zesty & authentic margarita. Fever-Tree Classic Margarita complements premium spirits by leading with savory aromas, full flavors, and lasting refreshment. The new mixers come in 750 ml bottles, which are perfect for sharing with friends and family.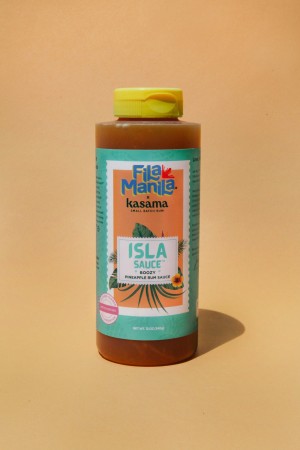 Fila Manila
Fila Manila, the #1 Filipino American food brand, and Kasama, the small batch Filipino rum brand that brings a breath of fresh air to the rum category, have collaborated to bring customers Isla Sauce —a boozy pineapple rum sauce that brings a taste of the Philippines straight to home kitchens across the US just in time for the Summer grilling season. The name nods to the 7,000+ islands that make up the Philippines and the bright, sunny flavor profile celebrates the spirit of the Southeast Asian country. Kasama x Fila Manila's Isla Sauce also aims to modernize and play into the nostalgia of classic Asian sweet and sour sauce with a tangy yet sweet profile that's tropical and fruity, complete with a splash of Kasama rum and crushed pineapple made to complement your favorite summer and grilled dishes.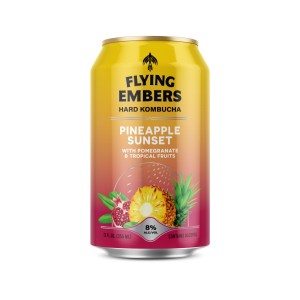 Flying Embers
Flying Embers' new Pineapple Sunset Hard Kombucha is shaping up to be the ready-to-drink beverage of the summer. A tropical spin on the classic sunrise cocktail, this 8% ABV Hard Kombucha delights with big bursts of fresh pineapple, balanced with tart pomegranate and a subtle splash of coconut, perfectly capturing that magical summer sunset moment in a can. Only 155 calories per can, Pineapple Sunset, like all of Flying Embers' Hard Kombuchas and Canned Cocktails have no sugar, no carbs and are made only using fresh, organic ingredients. Perfect for all of those summer party situations whether on a patio, a beach, by a pool or passenger on a boat.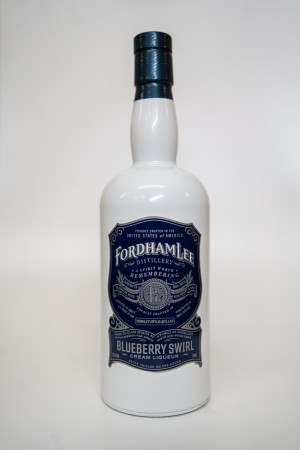 Fordham Lee Distillery Blueberry Swirl
Blueberry Swirl is a small-batch, handcrafted spirit by the master distillers at Fordham Lee Distillery. Imagine the taste of sweet blueberry ice cream blended with white whiskey. Sipping on Blueberry Swirl is a taste of nostalgia linking you back to a simpler time. Enjoy over ice for a refreshing dessert drink or mix with ice cream or iced coffee for a sweet and chilling treat.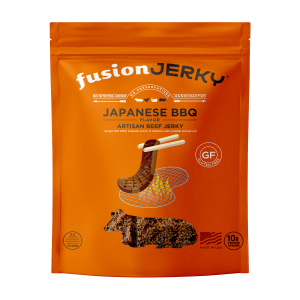 Fusion Jerky
New from Fusion Jerky, Japanese BBQ. Soaked in a marinade of soy sauce, salted mirin, and sesame make this sweet and savory treat one that will jostle your taste buds with joy. Handcrafted and minimally processed using beef raised in the USA, with no preservatives, no added MSG, no added nitrites, and gluten-free, delivers a uniquely delicious and tender artisan jerky.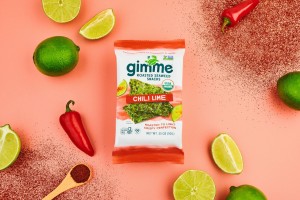 gimme Seaweed
gimme Seaweed's Chili Lime Roasted Seaweed Snacks are USDA Organic and Non-GMO Project Verified, only 30 calories per serving, and an excellent source of vitamins B12 & K and iodine. What's more, each 10g pack is equal to a serving of veggies. These umami rich snacks are roasted to light and crispy perfection. This flavor can be found in Whole Foods Market nationwide and online.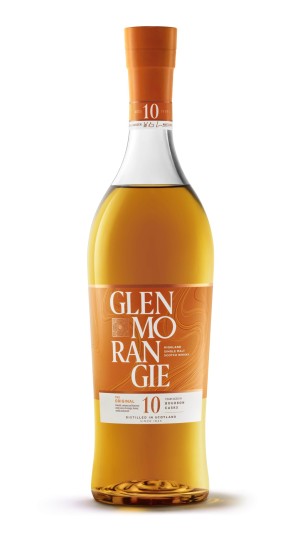 Glenmorangie
Glenmorangie Original 10 Years Old is the perfect single malt for everyone's summer drinks rotation. Hailing from one of Scotland's most renowned Highland distilleries, The Original is light, bright, and ready to enjoy neat, over ice, or in a refreshing highball.
Scotch is often an afterthought when it comes to summer imbibing, but the key to choosing the best single malt for sweltering temps is to avoid anything overly smokey and heavy, and instead, opt for a lighter expression with more delicate fruit flavors. Glenmorangie 10 Years Old's notes of orange, honey, vanilla, and peach make this a summer ideal, ready to enjoy poolside and beyond.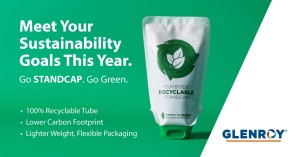 Glenroy, Inc.'s
As part of Glenroy, Inc.'s TruRenu® sustainable flexible packaging portfolio, and made with 100% polyethylene, the recyclable STANDCAP is poised to help major food & beverage brands in their efforts to achieve their sustainability and ESG goals. Not only does the recyclable STANDCAP have the potential to eliminate millions of pounds of plastic from being produced every year*, it also delivers a lower carbon footprint through using 42% less fossil fuel, emitting 52% less greenhouse gas emissions, using 70% less water, and reducing landfill waste by 30% (as compared to the rigid plastic alternative). Furthermore, the recyclable STANDCAP can help eliminate food waste through its ability to evacuate nearly 99% of the product inside.
*Glenroy estimates that if just one leading condiment manufacturer switched only 10% of its ketchup bottles to the recyclable STANDCAP, it would eliminate 2,600,000 pounds of plastic from being produced and landfilled every year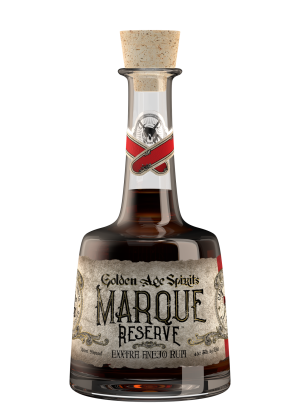 Golden Age Spirits
Golden Age Spirits' Marque Reserve Exxtra Añejo Rum™ is a highly awarded, small batch, blended aged Caribbean rum with zero sugar that supports coral restoration. Pronounced \märk\, it is named after the infamous Letters of Marque that gave rise to the Golden Age of Piracy, a license for privateers to plunder and disrupt enemy vessels at the behest of foreign kings and queens. Golden Age Spirits supports leading clean ocean nonprofits via their Clean7Seas.org initiative. Marque Reserve is a blend of rums from Panama, Barbados, and the Dominican Republic. Each one individually aged at least 8-years in ex-Bourbon barrels, before blending. It has a soft vanilla nose, a smoky oak and slightly sweet caramel palate with a seductively smooth finish. This masterly blended rum is at home in an Old Fashion, Manhattan or on the rocks. Its sophisticated taste profile will satisfy bourbon and rum connoisseurs alike.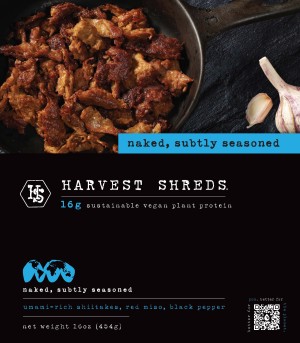 Harvest Shreds
Harvest Shreds are a sustainable shredded plant protein loaded with craveable umami and boasting 16g protein (3 oz portion) with a clean, low-fat label. It provides an all-natural, mouthwatering, blank canvas, allowing chefs to build layered signature flavor combos while creating myriad dishes with just one protein. This vegan, shredded, umami-laden plant protein addresses the key challenge facing the alt meat protein category: a craveable taste and texture that rivals the experience of eating meat that's also Better for You — Better for the Planet. The shredded form's versatility makes it ideal for multi-use: bowls, wraps, stir fries, tacos, sandwiches, scrambles, and mains.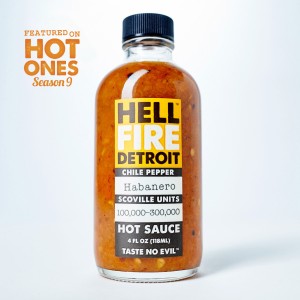 HELL FIRE DETROIT
HELL FIRE DETROIT is an artisan hot sauce company founded by Don Button. It was launched in 2015 at Making it in Michigan where it was awarded best of show for quality, flavor, and brand design. Made by hand with fresh fire-roasted chiles, this hot sauce highlights the unique characteristics of heat and flavor profile of the Habanero chile. Habanero was featured on Season 9 of Hot Ones, a popular YouTube show, where celebrities attempt to be interviewed as they eat increasingly hot chicken wings. HELL FIRE DETROIT is sold in over 350 stores in Michigan and over 200 stores in other states and countries.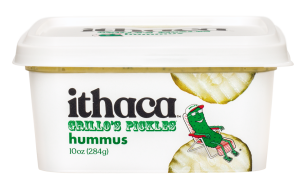 Ithaca Hummus
If you've ever enjoyed a crunchy cuke, straight from the garden or a giant pickle from the pickle tent at the farmer's market…you will love this hummus. This curiously crisp and fresh dill pickle hummus blends real Grillo's Pickles with Ithaca's distinctive cold-crafted hummus. The next showstopper to take over your summer BBQs, Ithaca Grillo's Pickles Hummus levels up burgers and hot dogs with a tangy, pickle-forward bite and is a crave-worthy dip for potato chips or any crunchy treat. Plus, it's plant-based, vegan, Non-GMO Project Verified, gluten-free and contains no artificial ingredients.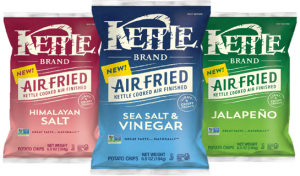 Kettle Brand
It was kind of a BIG day in the world of potato chips when Kettle Brand, a pioneer in the premium kettle-cooked category, elevated snacking to a new level this year by unveiling Kettle Air Fried, the new kettle-cooked, air-fried potato chip. Backed by an innovative "We Got an Air Fryer" social campaign, Kettle leveled up the already bold, signature Kettle flavor with new air-fried flavors like Jalapeno, Sea Salt & Vinegar, and Himalayan Salt. Kettle Air Fried delivers a light and beautifully crispy texture that's packed with flavor and comes with 30% less fat. It's also made with patent-pending technology that marks the future of the potato chip category. The brand has been a leader in the category since 1978 when its founder sold chips out of the back of a van.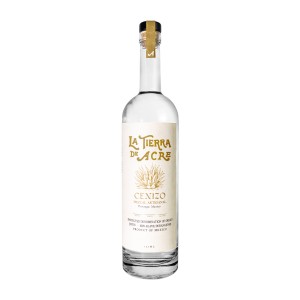 La Tierra de Acre
Born out of Cabo's chic Acre Resort for which the brand is named, La Tierra de Acre's gold award-winning Cenizo Mezcal is the go-to mezcal for all of your elevated smoky summer cocktail needs. Although the Espadin variety is most common, La Tierra de Acre's Cenizo Mezcal has a complex taste profile with spicy, peppery notes, an earthy texture along with a very smooth finish making it great to sip or a nice way to up your cocktail game this summer. There's nothing like a fresh and spicy Mezcal Margarita for that summer BBQ.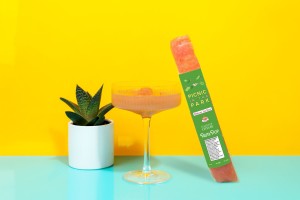 Leaves of Leisure
Leaves of Leisure and FrutaPOP are launching a limited edition herbal tea-infused rosé ice pop for Summer 2023 featuring Leaves of Leisure Picnic in the Park Tea. The rosé wine and hibiscus tea pairing is the perfect boozy delight for summer outings with friends, picnics in the park and backyard BBQ's.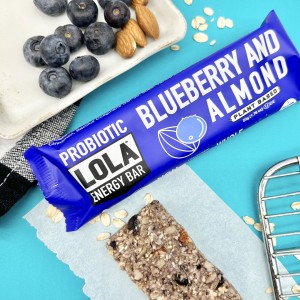 Lola Snacks
Lola Snacks is on a mission to support gut health since 70% of Americans struggle daily with gut issues from bloating to IBS. Lola Snacks are the first energy bars to focus on self care and nourish your gut to stop the BS in IBS, boost immunity and give you more energy. Founder and CEO Mary Molina started Lola Snacks because her family was having gut health issues and she needed a snack that tasted good, supported gut good health with pre + probiotics, plant-based and free from gluten, dairy and sugar alcohols. It all started with the original flavor Cranberry Almond named after her daughter LOLA and now includes Dark Chocolate Cherry, Dark Chocolate Almond, Dark Chocolate Peanut and Blueberry Almond that tastes like a blueberry muffin and is available in retailers nationwide and online.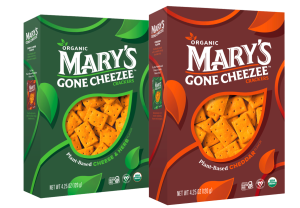 Mary's Gone Crackers
Mary's Gone Crackers – the leading organic, gluten-free, non-GMO cracker brand – expanded its product line with a new item that is unbelievably cheezee and unexpectedly vegan. Mary's Gone Cheezee Plant-Based Crackers deliver the creamy, mild cheddar appeal of your favorite cheese without going anywhere near a dairy farm!
The crackers are offered in two distinct flavors:
Plant-Based Cheddar Flavor – Terrifically toasty with a notably tangy cheddarosity
Plant-Based Cheese & Herb Flavor – Remarkably rich with heavenly hints of rosemary, thyme and oregano.
With the organization's continued commitment to organic, gluten free and non GMO snacks, you can trust that these cheese flavored snacks will add a delicious yet healthy addition to your snack rotation. The snack is also perfect for consumers that may be lactose intolerant, allowing them to enjoy the flavor of cheese without the use of any real dairy products. They join the current portfolio of crackers and graham-style Kookies.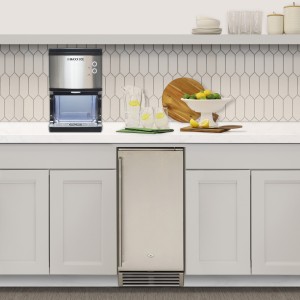 Maxx Ice
Spring into summer with cool, soft, refreshing, and chewable nugget ice. The Maxx Ice Countertop Nugget Ice Dispenser produces up to 33 pounds per day of the nugget ice your customers, office team, and friends and family crave. Featuring a sleek, compact design, this nugget ice dispenser is ideal for any kitchen, office, lobby, or breakroom. The ice storage bin holds 3.3 pounds of ice at a time so you always have fresh chewable ice on hand. Easy-to-use electronic controls let you dispense nugget ice with the push of a button. This ice maker is equipped with an air-cooled compressor. A clearance of 2" from the wall is recommended to promote adequate cooling air circulation. With its stylish stainless steel finish, the Maxx Ice Countertop Nugget Ice Dispenser will complement any space.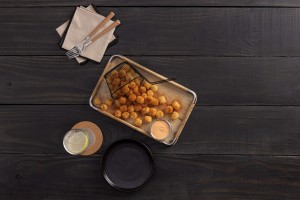 McCain Foods
Introducing award-winning McCain Mini MashersTM. They're a new way to do potatoes. Crispy on the outside, creamy on the inside and crazy good. Perfect for customizing with signature sauces and seasonings. These ready-to-fry potato shareables are delicious on their own, or ready to customize with sauces and seasonings and can be cooked in under three and a half minutes to allow for maximum culinary creativity that keeps customers coming back for more.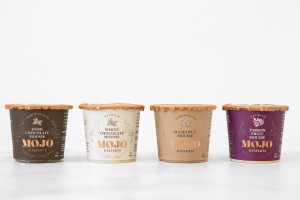 MOJO
MOJO mousse is an artisanal chocolate mousse made in the old-fashioned, traditional Belgian way. With fresh and high-end ingredients, the brand offers four different flavors: Dark Chocolate, White Chocolate, Hazelnut and Milk Chocolate and Passion Fruit Mousse. MOJO Desserts are available in several stores across the U.S., such as Butterfield Market and Fresh Direct. The mousse is also available at the MOJO Mousse Bar in East Harlem, NY.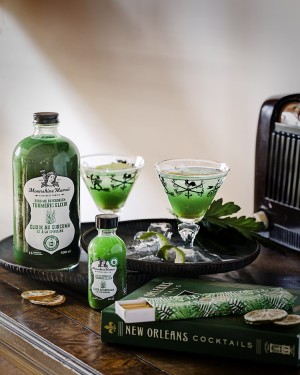 Moonshine Mama's Elixirs and Tonics
Moonshine Mama's Elixirs and Tonics has emerged as a shining star in the realm of health-conscious beverages with their exceptional range of turmeric elixirs. This innovative business has tapped into the growing demand for natural and holistic wellness solutions, offering a delightful blend of taste and health benefits with their functional shots and ready-to-drink beverages. Each bottle is infused with the powerful anti-inflammatory properties of turmeric, renowned for its numerous health benefits. This golden elixir not only tantalizes the taste buds but also provides a natural boost to the body's immune system, aids digestion, and promotes overall well-being. With their wholesome and rejuvenating turmeric elixirs, they offer a refreshing and guilt-free alternative for those seeking a delicious way to support their wellness journey.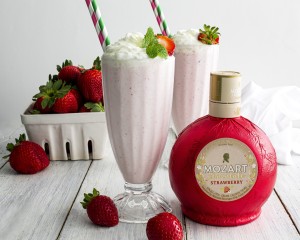 Mozart
Mozart Chocolate Strawberry is a light creamy strawberry chocolate liqueur with fruity strawberry flavor and elegant notes of vanilla. Masterly perfection and indulgence with an exceptional taste are the characteristics of Mozart Chocolate Liqueur. A symphony of natural raw ingredients, blended in defined proportions to enhance the overall flavor profile. Experience the light strawberry chocolate sensation, a delicately melting indulgence by Mozart Chocolate Liqueur. It is perfect for warm weather days served in a boozy milkshake.
Photo credits: Gluten Free & More Magazine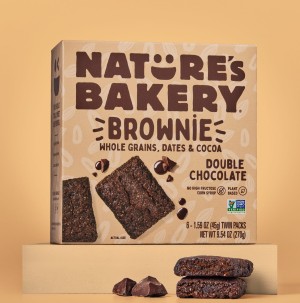 Nature's Bakery
Nature's Bakery's Double Chocolate Brownies are deliciously fudgy and make perfect soft-baked bites for your next snack break. Made with wholesome whole grains, real cocoa and dates, this plant-based, dairy-free, and nut-free brownie is 100% delicious. Nature's Bakery Brownie can be purchased starting today online and Amazon.com, followed by an in-store release at select national retailers beginning Summer 2023.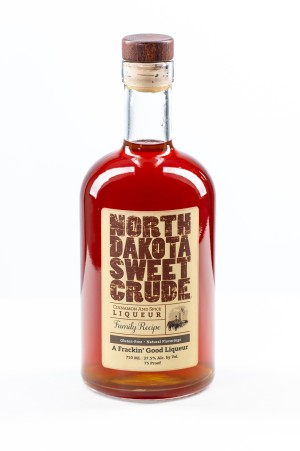 North Dakota Sweet Crude
In a town as small as Zap, ND, there are no strangers, and there's always a reason to celebrate. 100 years ago, occasions were toasted with Martin Weidner's "smokehouse moonshine" – a crude spirit that mixed well with the rugged nature of North Dakotans. Old man Weidner passed his recipe on to his children, who shared it with theirs. Generations of Weidners have added their polish but left the liquor unrefined– as a good hooch should be. In recent years, the Weidner brothers were known to share it with the farmers who invited them to hunt their land, keeping on the tradition of toasting with friends and neighbors. A 75 proof, sweet liqueur, very smooth with a strong cinnamon flavor and lingering notes of citrus, ginger, and lemongrass, no burn. Enjoy straight, on the rocks or in mixed drinks but always in good company.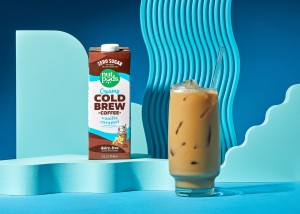 nutpods
nutpods, the popular plant-based coffee creamer brand, announces its bold move to expand into a new category with its first coffee-based ready-to-drink product, Creamy Cold Brew. The Creamy Cold Brew is available in two fan-favorite flavors – Classic and Vanilla Caramel – and offers a multi-serve, premixed cold brew and coffee creamer product, offering a zero-sugar alternative to the rapidly growing beverage category. nutpods Creamy Cold Brew is available in the refrigerated section of select retailers such as Sprouts and will become available in Walmart and Target this summer. The new cold brew product is also available soon on Amazon.com.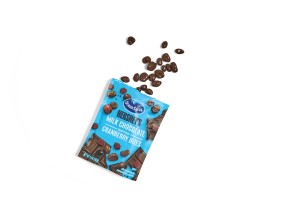 Hershey x Ocean Spray
Ocean Spray has announced a new partnership with The Hershey Company for a line of sweet treats made from real fruit. The new snack line features a delicious chocolate experience with Milk Chocolate Dipped Cranberry Bites and Dark Chocolate Dipped Cherry Infused Cranberry Bites, surprising your taste buds with sweet flavors. Ocean Spray has continued to expand its foods and snacking portfolio introducing a variety of new products. The new collaboration with Hershey allows for unexpected flavor pairings offered in multi-serve resealable pouches in both 5oz and 8oz for the entire family for snacking, on-the-go, as well as perfect to mix into trail mix and sprinkle on top of ice cream. Milk Chocolate Dipped Cranberry Bites and Dark Chocolate Dipped Cherry Infused Cranberry Bites will be available in select stores across the United States including Walmart, Publix and regional grocery stores.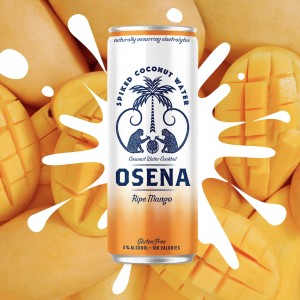 Osena
The founders met at Wharton during their MBA education. Vicente had a background working on the AB InBev innovation team, where he felt that too many copycat brands were entering the spiked seltzer market. He knew that coconut water, because of its naturally occurring electrolytes, was already being used as a hangover cure. Why not mix alcohol and coconut water and create an alcoholic beverage with a base that actively fights the hangover? He and his partner, Chris, spent the coming years fine tuning the process, and ensuring the quality of the liquid was second to none. Osena started in only 3 states, but in 2023 they will expand to 10 new states, and the Caribbean, as the demand for a true differentiator in "Beyond Beer" and "Better-For-You" continues to be strong. Osena is the only spiked coconut water that ferments the sugar out of the coconut milk, reducing the sugar to zero grams and only 100 calories, while still retaining all the nutritional benefits such as all the electrolytes. A rehydrating drink that is targeted at the healthier adult drinker, with a variety of flavors.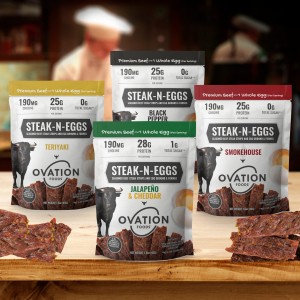 Ovation Foods Steak-N-Eggs
Steak-N-Eggs -THE ULTIMATE MEAT SNACK: Protein perfection defined with 25-28g of great-tasting, satisfying, portable steak strips. For on-the-go active lifestyles, there is no better nutritious snack to fuel your mind, body, and steak cravings. Keto and Paleo friendly, gluten-free and have Zero Sugar. Also, stating they have the first MEAT product in the history of the USDA to receive an approved nutrient claim, which is for the essential nutrient Choline, providing a whopping 190mg, along with 38 other naturally occurring nutrients. Just real food for ingredients. Made from premium cuts of lightly seasoned bottom round beef and 100% of the nutrition from 1 whole egg. Real foods never contain ingredients. Real foods are the ingredients. Ovation Foods is also on the cutting-edge of food science with a proprietary drying method of whole egg to keep all of the "raw" nutrients in-tact providing the most nutrient-dense superfood snacks available.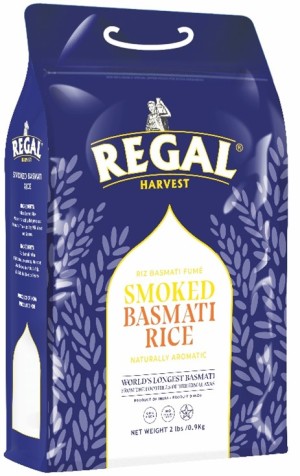 Pari Foods
Pari Foods is a minority, woman owned certified (MWBE) organization supplying the world's longest and finest quality Basmati Rice across the United States. They developed its innovative new product – Regal Harvest Smoked Basmati Rice. This Basmati Rice is grown in the foothills of the Himalayas, aged for 2 years and smoked with natural willow wood. Smoking gives an appetizing twist with its unique smoky aroma and earthy, toasty flavor. It complements all cuisines. It has a convenient resealable Zipper Pouch and is easy to cook. Regal Smoked Basmati Rice is also the Specialty Food Association's SOFI New Product Winner of 2022 and a culinary showstopper. Regal Harvest Smoked Basmati Rice' revolutionary new flavor will upgrade menu offerings and also give higher yields and profits.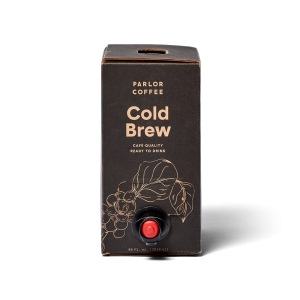 Parlor Cold Brew
Café-quality cold brew, conveniently on tap: Parlor Cold Brew on Tap boasts rich chocolate tones balanced by delicate vanilla top notes. Originally developed for New York City's busiest and most discerning cafés, Parlor Cold Brew is sourced and roasted by the Parlor team with the same standards as any of their whole-bean offerings, then brewed and packaged with the utmost precision. Consider this simple to use, multi-serving tap box your one-stop (coffee) shop: a convenient cold brew option for the quality-conscious. Each box contains twelve servings—simply pour over ice and enjoy.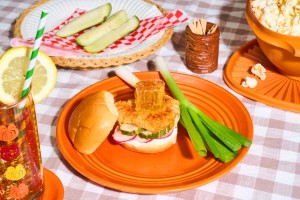 Pass the Honey
Restaurants are turning to quality sweeteners that tap into nature while elevating a dish's texture and flavor. The story of fresh honeycomb touts authentic sweetness, environmental bee sustainability, and culinary versatility across menu and dayparts. Outside of classic charcuterie boards, fresh honeycomb can play a star role in grab & go breakfasts, handhelds, entrees, and pastries. Until now, honeycomb has been a notoriously difficult ingredient to handle back-of-house due to its delicate structure. Pass the Honey's pre-portion, fresh honeycomb unlocks operational ease and commands a premium price point consumers are willingly paying.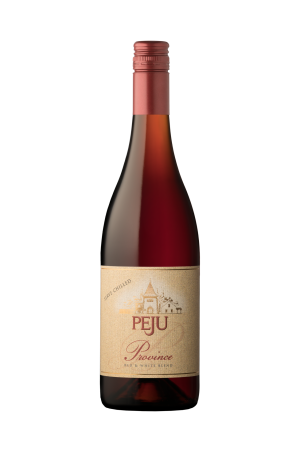 PEJU
Province is a PEJU fan-favorite year after year. Served chilled, this ruby wine emits a gorgeous floral bouquet enticing the nose with aromas of herbs, violets, nutmeg, and tart plum. Plush tannins give Province structure, while bright acidity refreshes the palate with flavors of cranberry, ripe raspberry, and Queen Anne cherry. This proprietary blend is perfect for sunny days, backyard barbecues, or any occasion when red wine seems like too much and white wine not quite enough.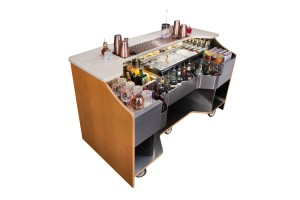 Perlick
As summer rolls in, patio seating is opening up and what better way to serve patrons than with a satellite bar? Better yet, a mobile bar on wheels that you can take wherever you need it to go in order to best serve guests. Perlick's Tobin Ellis Signature Series Limited Edition Mobile Bar features stunning luxury surface finishes designed to complement any upscale space and has been optimized with added functional enhancements to keep bartenders comfortable while they work. Bar and restaurant owners can now add a chic bar station to their venue while providing their bartenders with the equipment they need to serve drinks efficiently, comfortably, and safely amidst ongoing labor shortages.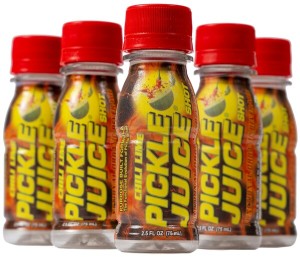 Pickle Juice
Pickle Juice –pioneers in providing scientifically proven methods to prevent muscle cramps and dehydration –released their Chili Lime as the latest innovation of their 2.5oz Extra Strength Pickle Juice shot. Pickle Juice believes in providing natural and healthy aid to the physical aches and pains that interfere with the daily activities of a variety of consumers. Their products are USDA Organic certified, sugar and caffeine-free, and provide instant cramping relief now complete with added heat and the delicious flavor combination of chili and lime. Pickle Juice is scientifically proven to stop muscle cramps, a condition that affects approximately 60% of adults. Each Pickle Juice shot contains a proprietary blend of grain and vinegar – putting a halt to muscle cramps before they start. Pickle Juice is available in a 1-gallon extra strength pickle juice, 16 ounce pickle juice sport, 8 ounce pickle juice sport, 2.5 ounce pickle juice shot, and more.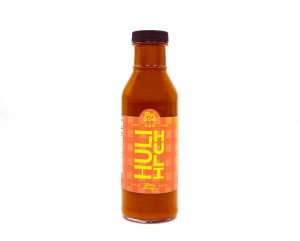 Poi Dog
Sweet pineapple, deeply savory miso, fragrant Chinese five- spice. These are the notes that make Poi Dog Huli Huli sauce sing. "Huli Huli" means "to turn" and refers to Hawaii's favorite chickens turning slowly on sizzling spits. Huli Huli smoke is a siren song for people to line up, knowing that their fingers would soon be oil slicked and blackened, tearing into chicken flesh, seasoned with soy, pineapple, and a lot of smoke. Poi Dog's Huli Huli sauce grabs all these essences and memories and bottles them – but the sauce is versatile. Use it to baste chicken, but also give mushrooms, vegetables, burgers, and more a deep, sweet umami flavor.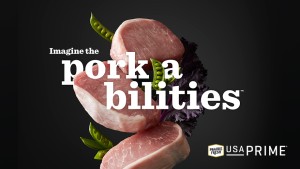 Prairie Fresh USA Prime
Prairie Fresh USA Prime is a one-of-a-kind premium pork line that sets an entirely new standard of quality that makes it easy for consumers to experience restaurant-quality meals at home. With grilling season around the corner, this premium quality pork is made possible by Prairie Fresh's connected food system that begins with collaboration with farmers, processing plants and networked supply chain colleagues allowing for control at each step of the production process from farm to delivery. Prairie Fresh's proprietary three-step evaluation process sorts top-tier cuts for tenderness, marbling and color to achieve tender, juicy, high-quality pork with every single bite. Available in tenderloins, boneless loins, loin backribs, spare ribs and shoulder butts, Prairie Fresh USA Prime is as close as it comes to pork perfection, keeping consumers coming back for more.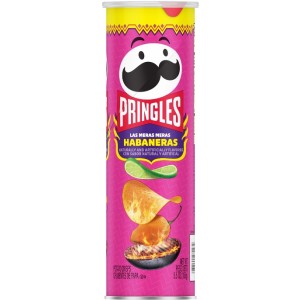 Pringles®
Meet your new favorite snack for the pool or beach that offers a punch of spiciness that's outrageously delicious. Each Mexican inspired Pringles® Las Meras Meras Habaneras crisp brings a bold, mouthwatering taste of roasted habanero chili peppers, lime, and salt for a taste experience that hits the spot every time. Available now at select retailers and 7-Eleven stores nationwide as a C-Store channel exclusive.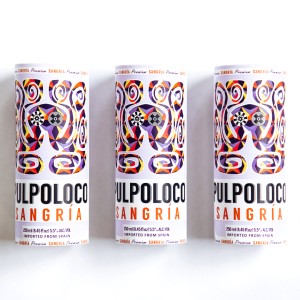 Pulpoloco Sangría
Pulpoloco Sangría offers a unique twist to the traditional sangrias found on shelves today. In addition to an authentic, natural formula that is crafted and imported from Spain, the drink utilizes CartoCan technology for packaging and manufacturing. There are three refreshing and delicious flavors: Crisp White, Soft Rosé, and Smooth Red. This eco-friendly packaging alternative is fully recyclable and reduces carbon emissions by up to 80 percent, making it an excellent option for consumers who prioritize sustainability in their purchasing decisions. With this paper-based can, Pulpoloco Sangria is an environmentally conscious brand that appeals to today's consumers.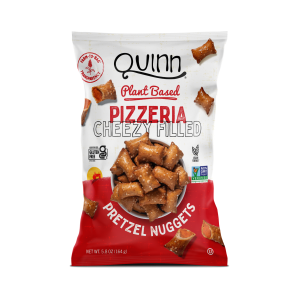 Quinn
Quinn launched the first gluten-free Pizzeria Filled Pretzel Nugget. This twist on a nostalgic snack has been reinvented with better-for-you ingredients and bold, savory flavors jam-packed into a crunchy gluten-free pretzel nugget. Made with a blend of lentil and sorghum flour, an ancient grain that is naturally gluten-free and better for the environment due to its drought-tolerant properties, along with sun-dried tomato powder that can be traced to the fields of Northern California, Quinn continues reinventing classic snacks using real food, no natural flavors, and ingredients you can trace back to the source, without sacrificing taste. Quinn "Pizzeria" Pretzel Nuggets are Certified Gluten-free, Non-GMO Project Verified, vegan friendly, and made without corn, soy, wheat and dairy.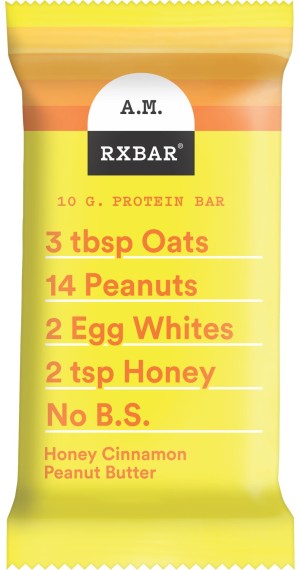 RXBAR A.M.
What has delicious peanut butter flavor and all the ingredients you need to start your day? RXBAR A.M. Honey Cinnamon Peanut Butter protein bars. They are deliciously soft and crispy and made with real, simple ingredients. Plus, they contain 10g of protein (15% of your daily value) to make busy summer mornings easy. Each bar is made with soft-rolled oats, peanut butter, pumpkin seeds, and a dash of cinnamon. An A.M. protein snack that pairs perfectly with your morning coffee. Simple ingredients for A.M. energy. No fillers and no B.S.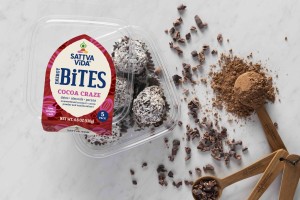 Sattva Vida
Creator of Sattva Vida Energy Bites brings a new grab-and-go offering to market. The 2-packs are the same delicious bites in three of the brand's signature flavors: Cocoa Craze, Peanut Envy, and Chia Crunch. These bites are primarily made from dates and nuts – simple and fresh ingredients. Customers choose the gluten-free, vegan Energy Bites over sugary energy bars and pastries for a healthy snack.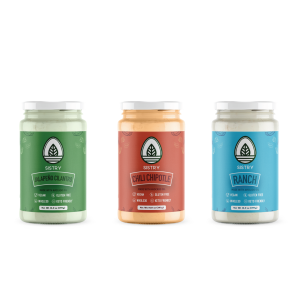 Sistry Foods
San Diego's Sistry Foods, whose founders are three sisters Daphne Khairo, Diane Zoura, and Darlene Zoura and daughters of Iraqi immigrants, are a health-conscious trio that created a line of three versatile sauces – Jalapeno Cilantro, Ranch, and Chili Chipotle. The sauces, which can be purchased on Amazon, are perfect for sandwiches, salads, and dunking crackers, chips, and veggies. The jars don't need to be refrigerated once opened and they are easy to take on roadtrips. All three sauces are dairy free, vegan, gluten-free, soy free, Paleo diet-friendly, Keto diet-friendly, and Whole30 diet-friendly. Daphne, Diane, and Darlene created the sauces because of several allergies, lactose intolerance, and/or vegan lifestyles with either themselves, their children, or other members of their family. The one allergy that the sauces don't accommodate is nuts, though. Almonds are a main component to them. Ultimately, Sistry Foods is a clean and transparent product.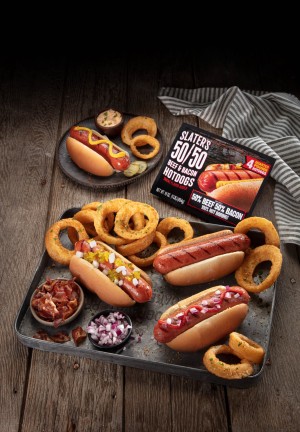 Slater's 50/50
New Slater's 50/50 Beef & Bacon Hotdogs are the perfect franks for summer! The hearty and delicious hotdogs are 50 percent beef and 50 percent bacon, making for THE most flavorful premium frank on the market. The robust, quarter-pound franks are bursting with bacon flavor without having to wrap a regular hotdog with bacon strips. They can easily stand alone on the grill, paired with your favorite toppings or pack a big flavor punch in smaller bite-sized portions when entertaining a crowd. Slater's 50/50 Beef & Bacon Hotdogs are currently distributed in select Kroger stores in Atlanta, Nashville, Louisville and Columbus, Ohio, Ralphs Grocery Stores across California as well as other retailers across the country.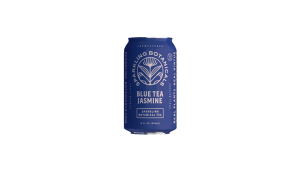 Sparkling Botanicals by Rishi
Sparkling Botanicals by Rishi, ready-to-drink beverages that elevate sparkling botanical tea, launched Blue Tea Jasmine this month by blending rare ingredients sourced directly from artisan growers across the earth to create a sparkling violet color liquid and concord grape-like flavor.
Blue Tea Jasmine is an ode to Butterfly Pea Flower, the beguiling and brilliant blue flower tea of Thailand. The R&D innovation team at Sparkling Botanicals thought to combine it with Rishi's signature Moonlight Jasmine Green Tea, fragrant lemongrass and zesty lemon to create something entirely new and bold. The beverage is made with real plants, no additives or added sugars.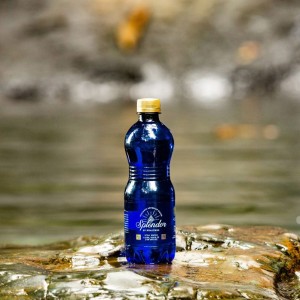 SPLENDOR
SPLENDOR Water is a volcanic, artesian water sourced from a natural aquifer in La Maná, Ecuador that boasts an array of natural properties that promote optimal health, including naturally occurring minerals, electrolytes, and colloidal gold and silver. SPLENDOR filters over centuries through basalt and lava from the Cotopaxi, one of the world's highest active volcanoes, believed to be among the strongest energetic centers of the world due to its unique equatorial positioning. Ranking among the top 10 purest waters in the world, SPLENDOR's signature indigo blue bottle aids in preserving the water's inherent properties.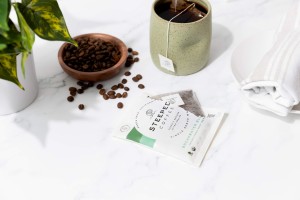 Steeped Coffee
Steeped Coffee is a revolutionary way to enjoy a premium cup of coffee, offering convenience and exceptional taste. Unlike traditional brewing methods that require bulky equipment or single-use plastic pods, Steeped provides a single-serve, eco-friendly solution, perfect for at-home, at work, or on-the-go. Each fully compostable Steeped Pack contains craft-roasted, freshly ground coffee that's triple nitro sealed for peak freshness and flavor. From its ethically-sourced and fair trade coffee beans to its fully compostable bags, Steeped obsesses over every detail so you don't have to. And making Steeped Coffee is 100% hassle-free – all you need is water. The award-winning Fair Trade Certified and Organic Breakwater Blend is a full-bodied crowd-pleaser with a subtly sweet and rich smoky flavor and a glimmer of citrus notes.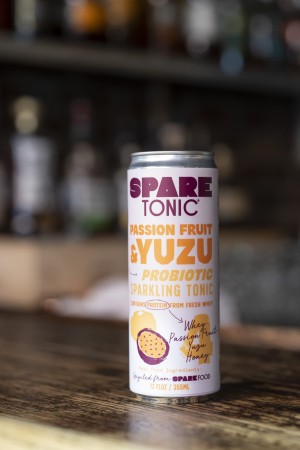 The Spare Food Co.
"Whey-st not, want not" applies well to Spare Tonic. The twist on the proverbial saying is behind every sip of the category defining functional beverage – a chef-crafted, climate-friendly probiotic sparkling tonic. The Spare Food Co., a company at the forefront of the upcycling food movement (repurposing overlooked and unused ingredients in new ways), expanded their signature beverage brand which utilizes fresh whey produced as part of Greek-style yogurt manufacturing, with the introduction of an exciting new flavor this year: Passion Fruit & Yuzu. The fifth in the Spare Tonic portfolio is made with only four ingredients – whey, fruit, spice, and a touch of honey. It is delicious and nutrient-rich, chock full of probiotics, electrolytes, and B-vitamins – the ultimate thirst quencher that can go from day to night, whether to jumpstart your day, after a workout, as a mocktail, or at a lively party with a splash of mezcal or gin.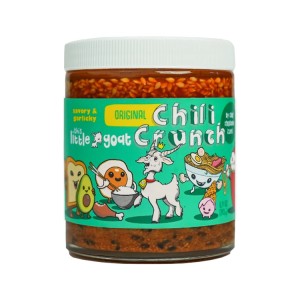 This Little Goat
Created by award-winning Chef Stephanie Izard, This Little Goat Chili Crunch is a savory powerhouse that harmoniously blends the flavors of hondashi, sesame, and garlic. Put it on cheeseburgers, chicken, and sushi, or wherever a kick is needed. This Little Goat's Chili Crunch is a fun and playful interpretation of chili crisp with the addition of crispy masa chips, providing the perfect textural experience.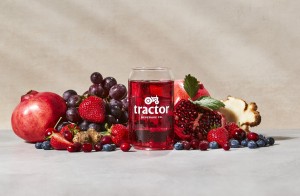 Tractor Beverage Company
Tractor Beverage Company is the first and only certified organic, non-GMO beverage solution dedicated to the food service industry. From Tractor's line of all-natural, non-carbonated refreshers, Farmer's Punch is a vitamin-packed fruit punch perfect for staying hydrated in the summer heat. Bushels of strawberry, blueberry, cranberry, and grapes combine with apples, pomegranate, and cherry for a farmstand fresh sip full of antioxidants. Tractor's handcrafted beverages feature real, clean ingredients that deliver on taste, functionality, and experience without any artificial preservatives, pesticides, colors, sweeteners, or flavors.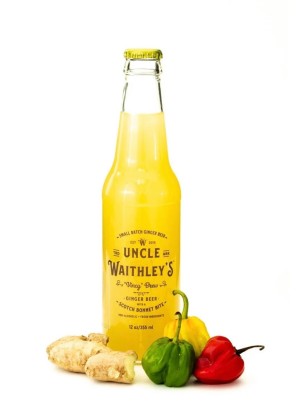 Uncle Waithley's
Uncle Waithley's Vincy Brew is a small-batch non-alcoholic carbonated ginger beer developed by mixologist Karl Franz Williams and inspired by his grandfather, Uncle Waithley, who lived his entire life on the island of St. Vincent and the Grenadines. A non-alcoholic premium ginger beer developed from a family recipe, carbonated Uncle Waithley's is an ideal mixer to add bite to cocktails and mocktails or is refreshing as a solo beverage. Uncle Waithley's is uniquely enhanced with Scotch Bonnet, a pepper prized throughout the Caribbean and Africa, giving the all-natural drink a spicy finish. Williams combines the Scotch Bonnet with ginger, turmeric, lime and mineral water to produce a ginger beer with a bite like no other.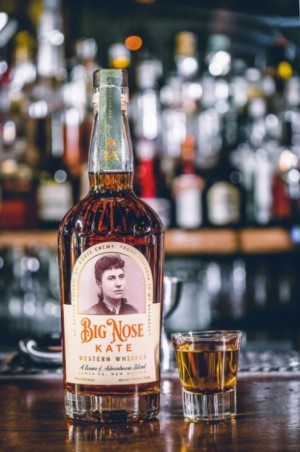 BIG NOSE KATE™
The extraordinary life of Maria Izabella Magdolna Horony, a Hungarian immigrant turned orphan, is a tale for the ages. Broadly known as Mary Katherine, Katie Elder and Katherine Cummings, she was later feared and revered everywhere simply as the inimitable Big Nose Kate. She was a one-of-a-kind spirit deserving of a one-of-a-kind spirit.
BIG NOSE KATE™ western whiskey is a first-of-its-kind blend of straight American Rye Whiskey and American Single Malt, crafted by award-winning Master Blender, Melissa (Mel) Heim. This is NOT another bourbon. In fact, it's not bourbon at all. Curious and satisfying, this ground-breaking blend captures essences of the West with bold spice, dry Earth, and sweet undercurrents. What makes it Western? Simple: It's wild.
Please visit bignosekate.com to learn more about this unsung hero, her 'big nose', and to locate a bottle near you.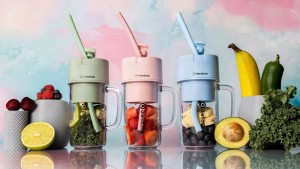 BlendQuik
BlendQuik is the world's first mason jar design in a portable blender. Smoothies, protein shakes, baby food, dressings – you name it. BlendQuik will mix it, creating delicious, mess-free meals and drinks as a way of life! Enjoy your creations straight from the sleek jar featuring a next-generation ergonomic design. BlendQuik's ten stainless steel blades blend ingredients silky smooth, resulting in dramatically better blending. Just blend and sip! There's no need to open the top lid after blending.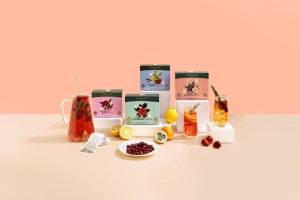 VAHDAM® India
VAHDAM® India, the global wellness brand and leader in organic, premium teas, and spices from India, has launched Iced Teas. The new iced tea line showcases the best of VAHDAM's 100% real tea sourced directly from India. VAHDAM's pitcher tea bags will allow consumers to make bountiful portions, giving them and family and friends ounces of happiness and refreshment in every sip. Made with 100% Real Black Tea, the tea bags are plant-based, biodegradable and devoid of any plastic. One tea bag makes a single-quart pitcher of iced tea and has only 35 calories per serving. Each box includes 26 pitcher tea bags that are unsweetened, have no added sugar, and come in 4 delicious flavors: Lychee Rose, Strawberry Vanilla, Hibiscus Cranberry, and Mint Passion. The teas are available on Amazon and online.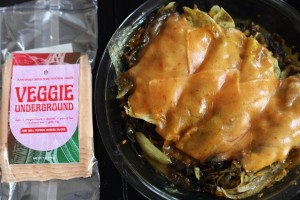 Veggie Underground
Veggie Underground introduces the first and only plant-based cheese made with real red bell peppers. Vegan, gluten-free, nut-free, soy-free, GMO-free, palm oil-free, cholesterol-free. Superior meltability. Perfect for pizzas, grilled, hot and pressed sandwiches, burgers, cold sandwiches, sauces, casseroles, salads, toppings, baked goods and more. Made in the USA with 100% domestically sourced ingredients.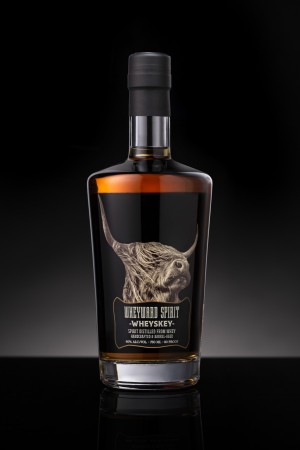 Wheyskey
Wheyskey is a first-of-its-kind, barrel-aged specialty spirit handcrafted from upcycled whey. With the launch of Wheyskey, the woman-owned, award-winning spirit company Wheyward Spirit is once again revolutionizing spirit categories with a sippable, versatile, and sustainable offering where customers can taste a difference and make a difference. Instead of using a traditional grain, Wheyskey upcycles underutilized whey and ages the spirit in sustainably sourced oak barrels. As an aged version of the original Wheyward Spirit, the distinct flavor naturally created during fermentation and distillation fully blossoms through aging during its farm-to-cask-to-flask journey. Wheyskey features notes of oaky vanilla, toffee, and warm spice to create a smoother, lighter, and approachable aged spirit that is perfect for the summer. Sip straight or use in place of a standard aged spirit for a bespoke twist on cocktails. The spirit has no additives or flavorings and is gluten, grain, and lactose-free.