El Fenix Celebrates 97th Anniversary with 97-Cent Enchiladas
$97,000 fundraiser for charity: water also part of countdown to 100 years at downtown Dallas restaurant
DALLAS, TX (Sept. 14, 2015) – El Fenix is celebrating its 97th anniversary by giving back to its loyal guests and to a global charity.
The highlight of the North Texas institution's month-long celebration occurs on Tuesday, Sept. 15, when the flagship El Fenix location in downtown Dallas serves up 97-cent Cheese Enchilada Plates – two cheese enchiladas topped with chili con carne and served with rice and beans – all day long! Don't be surprised if you see guests lined up around the block in anticipation of this extraordinary deal. (Dine-in 9/15 only. Limit one per guest at this price. No substitutions. Offer valid at El Fenix Downtown Dallas only.)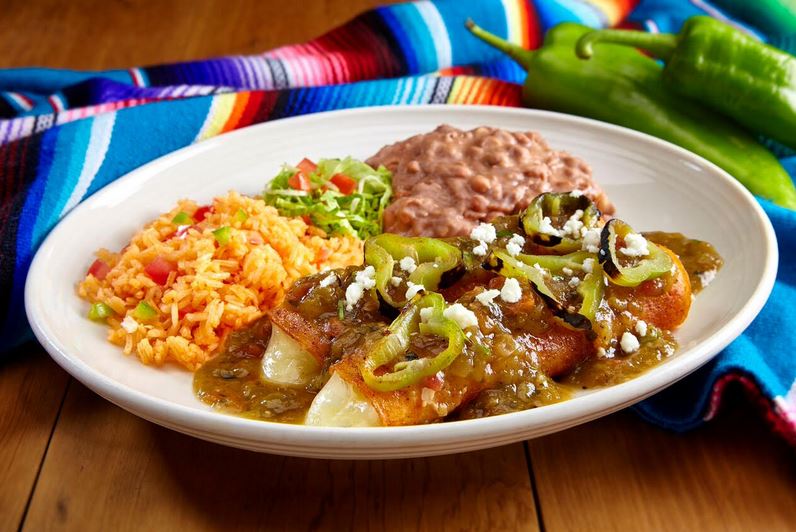 In a major fundraising initiative tied its anniversary celebration, El Fenix will be donating 100 percent of proceeds from the 97-cent enchilada sales to charity: water, an international organization dedicated to bringing clean and safe drinking water to people in developing nations. Company employees have also been asked to "give their age" during the fundraiser (e.g., $35 for a 35-year-old) and Karns has committed to match all of his employees' donations.
The goal is for El Fenix to donate $97,000 to charity: water in honor of its 97th anniversary. That will provide clean water for more than 3,200 people.
Scott Harrison, founder and CEO of charity: water, will be in Dallas on Sept. 17 to meet with Firebird employees and dine at El Fenix.
In addition, from Sept. 13 – 20, guests dining at any of the 22 El Fenix restaurants will also receive a free sopapilla with their meal as part of the 97th anniversary celebration. (Dine-in only. Limit one free sopapilla per entrée ordered.)
And finally, all Tex-Mex lovers are invited to register to win Free El Fenix for a Year as part of the chain's 97th Anniversary Sweepstakes. Simply register at ElFenix.com/register. Deadline for registration is Sept. 20, 2015. Visit Elfenix.com/rules for official rules.
There are 22 El Fenix restaurants located throughout North Texas, and at WinStar Casino. The downtown Dallas El Fenix is located at 1601 McKinney Avenue, across from the Perot Museum. To find the one nearest you, visit ElFenix.com.
About El Fenix
El Fenix was founded in 1918 by Mike Martinez, a Mexican immigrant who opened a small restaurant on the corner of Griffin Street and McKinney Avenue in Dallas. Often, at its main location in downtown Dallas, the lunchtime line of patrons spills out the front door and down Alamo Street. El Fenix is renowned as the originator of "Tex-Mex cuisine" and the restaurant's Wednesday "Enchilada Dinner Special," which features two cheese enchiladas, refried beans, and rice. Acquired by Firebird Restaurant Group in 2008, El Fenix was refurbished with freshened interiors and a revamped menu, while maintaining its signature core menu and products. In 2010 Nation's Restaurant News named El Fenix one of its 50 All-American Icons, "restaurants that stole our hearts and stood the test of time." For more information and locations, visit ElFenix.com.