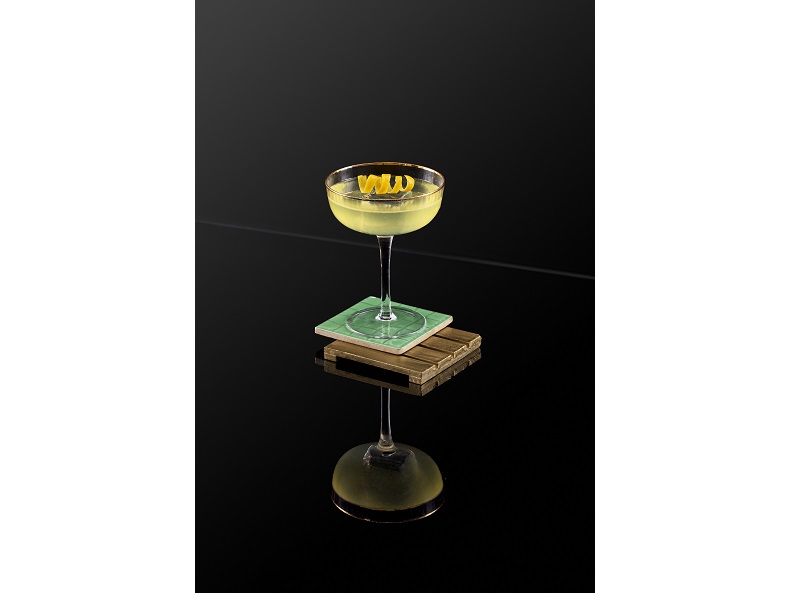 With summer about to settle in, SMOKE LAB, India's first homegrown luxury vodka, is serving up delicious cocktail recipes that add the perfect touch to summer entertaining. Each delicious and refreshing cocktail celebrates the distinct qualities of the distiller's award-winning SMOKE LAB CLASSIC Vodka that is quickly becoming a favorite among US consumers.
SUMMER MULE
2 parts SMOKE LAB CLASSIC Vodka
¾ part fresh lime juice
Ginger beer
Combine all ingredients in a mule cup or mason jar filled with ice. Garnish with a mint sprig, orange wedge and cherry.
LEMON DROP
2 parts SMOKE LAB CLASSIC Vodka
1 part fresh lemon juice
½ part lime cordial
Lemon spiral
Combine the first three ingredients in a shaker with ice. Mix well and strain into an elegant coupe glass. Garnish with a lemon spiral.
COSMOPOLITAN
1 ½ parts SMOKE LAB CLASSIC Vodka
1 part Cointreau
1 ½ parts cranberry juice
½ part fresh lime juice
Orange spiral
Combine first four ingredients in a shaker with ice. Shake well and strain into a chilled martini glass. Garnish with an orange peel spiral.
SMOKE LAB VODKA is a world class vodka with a highly innovative mindset, a craft-oriented approach, and a modern perspective that can take on any other ultra-premium brand in taste, quality, and story. It is crafted with pure Himalayan spring water and locally sourced superior-quality Basmati rice. Basmati was chosen because of its distinctive crisp, pure flavor, and unique floral aromas and because Basmati is intrinsically linked to the brand's homeland of India.
SMOKE LAB Founder & CEO, Varun Jain commented, "SMOKE LAB Vodka is a unique expression of India and our culture that is getting tremendous buzz and winning many impressive awards. SMOKE LAB CLASSIC recently won a Double Gold Medal and Consumers' Choice Award at the 2022 SIP Awards and a Gold Medal at the 2022 San Francisco World Spirits Awards. We encourage bartenders and consumers alike to mix up one of these delicious cocktails or create their own concoction and experience our intriguingly delicious spirit for themselves."
SMOKE LAB VODKA retails for the suggested price of $20/750ml.
For more SMOKE LAB Classic and SMOKE LAB Aniseed Vodka cocktail recipes, visit smokelabofficial.com/cocktails
Stay connected with SMOKE LAB VODKA:
https://www.facebook.com/smokelabofficial
https://www.instagram.com/smokelab.usa/
https://www.linkedin.com/company/smoke-lab/
https://twitter.com/smokelabvodka