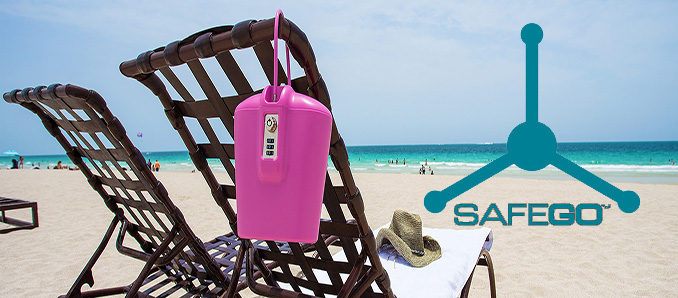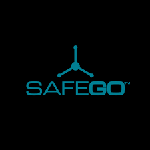 Warmer weather is upon us. Whether you plan to soak up the sun on a beach, play in the pool or hit the green on your favorite golf course, make your next getaway truly relaxing. It's often hard to get that much-needed R & R when you're worried about your valuables. With SafeGo, no more having to keep a constant eye on your belongings while at the beach or hiding your valuables underneath a pile of towels. This portable safe keeps your jewelry, cash, credit cards, cell phone, camera, passport and other valuables secure so all you have to worry about it is having fun!
Here are more reasons why SafeGo is the ultimate vacation vault:
Designed for durability: SafeGo is made of heavy duty ABS plastic that is nearly unbreakable
Water, sand, salt resistant: feel relieved knowing that external weather forces pose no threat
Patented lock functionality: patented lock mechanism is made of nickel-plated zinc alloy, making it rust and water-resistant
Super lightweight: weighing only 1 1/2 pounds, SafeGo is easy to carry and transport anywhere
Custom combination and key access: open SafeGo using your own 3-digit combination or with a key. Each SafeGo comes with 2 keys
Convenient earphone and charger accessibility: listen to your music or charge your phone while your valuables are still securely locked inside
SafeGo isn't just for vacations. Take it to the gym, use it in a dorm room or at the office, or leave it in your car … anywhere you need to keep your valuables secure. And while it protects like an ordinary safe, it sure doesn't look like one. SafeGo's stylish design and fun colors make it a far cry from the heavy, square, stationary boxes that used to be the only way you could keep your important things secure. Choose from black, white, green, gold, blue or pink.

SafeGo can be purchased online at www.safego.us or on Amazon Prime. For more information or a sample for a feature, contact me at jennifer@chicexecs.com.