ESPRO® Press P5 Takes Home Best New Product Award
Brand's newest French press recognized for excellence in design and technology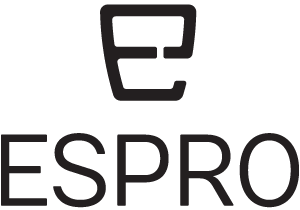 ESPRO®, creators of superior French presses and brewing accessories that simply "Make it Better," won big at the coffee industry's most important gathering, the annual Specialty Coffee Association of America Expo (SCAA) held in Atlanta, Ga. The jury evaluated all new coffee products and accessories for 2016, and ESPRO'S Press P5 was named the Best New Piece of Consumer Equipment (Non-Electrical).
Each year, the SCAA recognizes new products that represent quality and add value to the specialty coffee and tea industry through its Best New Product Competition. With more than 12,000 members located around the world, the SCAA membership pool comprises every segment of the specialty coffee industry including roasters, importers/exporters, retailers, manufacturers and more. Dedicated to setting and maintaining quality standards for the industry, the association recognizes leading brands and products that showcase innovation and excellence within the category.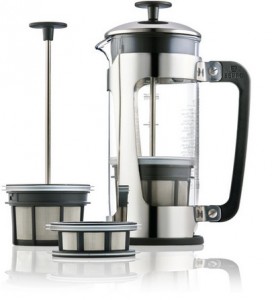 For more than a decade, ESPRO has been dedicated to helping consumers serve the best cup of coffee or tea possible, creating a line of sophisticated French presses and brewing accessories with unparalleled performance. Among those is the innovative new ESPRO Press P5, thoughtfully and beautifully designed to create a better and safer brewing experience. Made with Schott-Duran glass, the walls of the press are 40 percent thicker than competitor products to help keep beverages hotter longer, and the industry-first safety tab ensures the glass beaker can never slide out while pouring. The patented double micro-filter creates a distinct French press flavor without releasing any of the grit. Designed with a buffer between the filters, the mechanism automatically isolates the coffee grinds and tea leaves to block further extraction, ensuring consistent taste from the first sip to the last. Additionally, users can deliver an oil-free, stomach friendly brew profile with a French press for the first time, simply by adding the optional patented paper filtration system
"Our mission has always been to help aficionados prepare the perfect cup of their favorite brewed beverage with ease, and winning this award affirms that we've successfully created a tool that delivers on that promise," said Bruce Constantine, President and Co-founder of ESPRO. "We are honored to have been recognized as a stand-out in the coffee industry, particularly by the SCAA, and we will use this success to continue pushing the boundaries on beautiful, forward-thinking products."
ESPRO products, including the Press P5 (MSRP $59.95), can be purchased online, at fine coffee, tea and kitchen stores everywhere, and at Williams & Sonoma, and Sur La Table stores nationwide. For more information about ESPRO visit www.espro.ca, or join the conversation on Facebook, Instagram, and Twitter.
About ESPRO®
ESPRO® exists to bring the best cup of coffee and tea to every table. In 2002 Bruce Constantine and Chris McLean met for coffee, and sketched their first product concept on the back of a napkin- a calibrated tamper to make more consistent espresso. By April 2004, ESPRO had emerged. The first years were characterized by a string of products aimed at improving the consistency of espresso and milk foam. In 2012, ESPRO introduced the groundbreaking ESPRO Press, the first grit-free French press coffee and tea maker. It has garnered global accolades, including two consecutive Best New Product awards by the Specialty Coffee Association of America (2015 and 2016)
Today ESPRO is the epicenter of a grassroots movement that is shaking and reshaping the coffee and tea equipment industry and re-defining the way we perceive the perfect cup. With its range of innovative products designed to achieve consistently great results, ESPRO is destined to carve an important niche among coffee and tea aficionados.