Luxury property launches new a la carte menu options at Hilltop Restaurant & Bar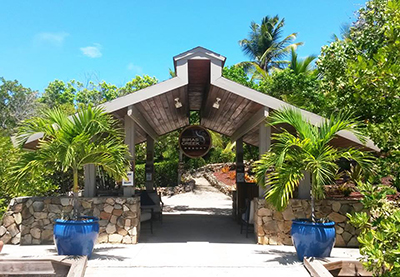 From one of the most unique vantage points on the island, guests at Biras Creek, a 31-room luxury boutique property located in the North Sound, are able to enjoy fresh Caribbean fusion cuisine at Hilltop Restaurant & Bar featuring the culinary works of Executive Chef Jermaine "Monk" George. The 100-seat restaurant recently launched a new a la carte menu that highlights dishes born from the local inspiration of Chef George who grew up locally in Virgin Gorda and learned to cook Caribbean cuisine from his mother at an early age.
"As a Caribbean chef, my greatest challenge is infusing unique flavors and ingredients into the menu for adventurous diners while still offering guests traditional favorites," says George. "I try to incorporate as much of the traditional spices and local flavors as possible."
Some of the highlights from the new a la carte menu at Hilltop include:
Spinach & Green Apple Stuffed Pork Tenderloin with Sweet Yam Mash and Island Rum Sauce ($32)
Shellfish Linguine with Lobster, Shrimp, Scallop, Mussels and Lemon Grass Butter ($38)
Rosemary Roasted Rack of Lamb with Chorizo Polenta and Mint Jus ($48)
Spicy Crab Cakes with Arugula and Tangy Tartar Sauce ($18)
You can view the full a la carte dinner menu here. A four-course prix fixe dinner menu is also available for $85 per person.
For those with dietary needs, care is given to provide a number of dishes that are wheat/gluten-free, and vegetarian selections. Dishes can be tailored for specific needs upon request. Hilltop Restaurant & Bar also serves breakfast daily and an à la carte lunch menu on Wednesday, Saturday and Sunday. To complement the cuisine, the restaurant also offers a renowned wine list from some of the best wine regions and an extensive cocktail menu. In 2013, the property was named one of the "35 Best Island Resorts for Food" by Condé Nast Traveler magazine.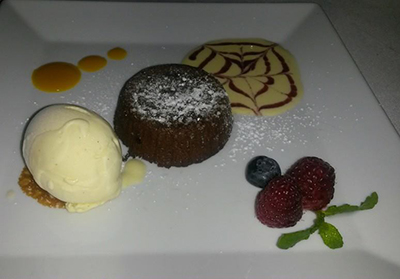 About Biras Creek Resort
Set among 140 pristine acres on Virgin Gorda in the British Virgin Islands, the newly renovated 31-room luxury boutique resort features one and two bedroom suites each with its own private verandah overlooking the Caribbean Sea or naturally landscaped gardens. Accessible only by boat or helicopter, the romantic property is located on a strip of land nestled between two lush hills and surrounded by the protected lagoon of the North Sound, the open Atlantic Ocean and turquoise Caribbean Sea. The all-inclusive resort features a private white sand beach, along with numerous outdoor activities including complimentary motorized Boston Whalers, Hobie Cats, snorkeling, hiking, paddle boarding, biking and much more. For more information, visit www.biras.com and follow the resort on Facebook or on Twitter.