OLD CHICAGO PIZZA & TAPROOM SIGNS FRANCHISE AGREEMENTS TO OPEN NEARLY TWO DOZEN LOCATIONS ACROSS EIGHT STATES
– Franchise partners expand Craft Beer Authority's presence nationwide –

Old Chicago Pizza & Taproom, a leader in casual dining known for its delicious, handcrafted pizza, distinctive taproom fare and vast craft beer selection, announced today that it signed franchise development agreements with three of its existing franchise partners to open nearly two dozen new restaurants. These agreements will grow Old Chicago's footprint across eight states, including Tennessee, South Carolina, Montana, Wyoming, Oklahoma, Arkansas, Missouri and Mississippi.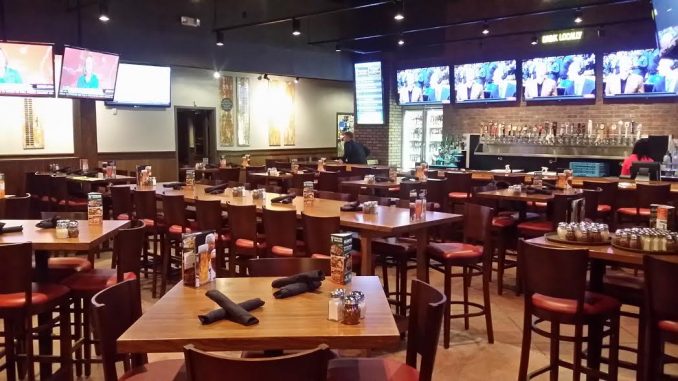 "We're thrilled to be continuing nationwide expansion with franchise partners who have been committed to accelerating the growth and success of Old Chicago," said Mark A. Belanger, CFE, vice president of global franchise operations and development for CraftWorks Restaurants & Breweries, Inc., operating company of Old Chicago. "We're continuing to make significant investments into our company that reinforce Old Chicago's growth potential and position our franchisees for success, so that they ultimately want to expand their portfolio and introduce Old Chicago to new markets. These agreements are a testament to the strength of our evolving business model and exceptional offerings, and we look forward to developing new Old Chicago locations across the country."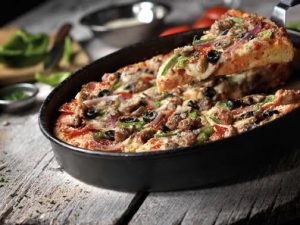 Among existing franchise groups to sign new agreements are The Collier Group, who will be developing seven additional Old Chicago locations in South Carolina and Tennessee; The Johnson Group, who has plans to bring three restaurants to Wyoming and Montana; and The Nursariwala Group, who will be expanding their portfolio with six new locations in Oklahoma, Missouri, Arkansas and Mississippi.
"It's an exciting time to be part of the Old Chicago family, as we propel Old Chicago's national expansion efforts forward," says AJ Nursariwala, principal of The Nursariwala Group and Old Chicago franchisee. "Old Chicago is a strong concept and based on the success we've been seeing in our Joplin restaurant, the company is poised for tremendous growth over the next several years. I've seen firsthand the company's commitment to its franchisees and am eager to continue the relationship with the development of my new restaurants. I look forward to being part of the brand's continued success and becoming an integral part of the communities we will serve."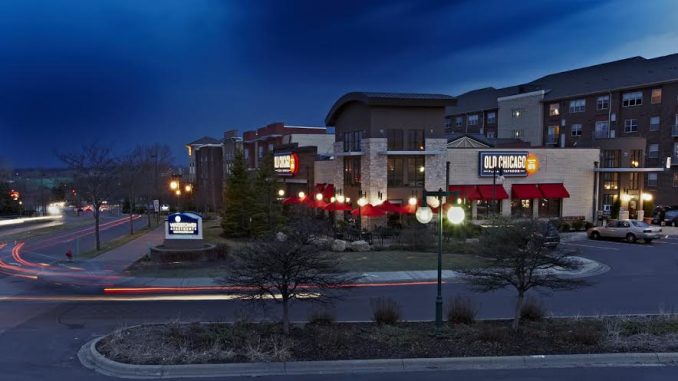 Nursariwala has been an Old Chicago franchisee for just over a year, and currently operates a location in Joplin, Missouri. His first restaurant under the new development deal is slated to open in Rogers, Arkansas in 2017.
Old Chicago experienced record-breaking success in 2015 achieving $254 million in system-wide revenue, and is currently reporting 27 consecutive months of positive comp sales. Old Chicago also launched its new restaurant prototype – a 5,000 square feet build with an additional 1,000 – 1,200 square feet of outdoor patio space, a new kitchen and upgraded bar technology. To further enhance the experience, the company has also updated its training programs and guest proven menu categories.
A growing brand with over 16 years of successful franchise partnerships, Old Chicago is an established multi-unit concept with proven processes to support franchisees with site selection, lease agreements, facility design, operational training and marketing. To fuel franchise growth, the company is seeking multi-unit operators with business, management and foodservice and/or restaurant experience, and a passion for and commitment to exceptional customer service. For information about franchise opportunities, visit www.ocfranchising.com.
About Old Chicago
Old Chicago Pizza & Taproom is a leader in the casual dining restaurant segment, specializing in the best local and regional craft beer, serving handcrafted pizza and distinctive taproom fair. Founded in 1976, the crave-able Old Chicago menu has played a complementary role to the vast craft beer selection, a concept differentiator to this day. With over 30 craft beers on tap, Old Chicago is also the home of the World Beer Tour, which rewards members for enjoying 110 of the best craft beers from across the globe. Old Chicago operates in 24 states with more than 100 restaurants nationwide. Visit www.oldchicago.com to learn more and to find the restaurant nearest you. For information about franchise opportunities, visit www.ocfranchising.com.
About CraftWorks
CraftWorks Restaurants & Breweries, Inc. is the largest craft brewery restaurant operator in the country with nearly 200 franchised and company-owned restaurants primarily operating under the Old Chicago Pizza & Taproom, Gordon Biersch Brewery Restaurants, Rock Bottom Restaurants & Breweries and ChopHouse & Brewery brands. As a leader in the craft beer focused casual dining segment, CraftWorks also operates strong regional brands, and employs more than 12,000 people throughout the U.S. All of CraftWorks' restaurant brands have innovative menus with made-from-scratch food and a vast selection of unique craft beer, as well as unbeatable service and loyalty programs with over a million active members. Based in Broomfield, Colo., CraftWorks is not only committed to serving its loyal guests, but also the communities in which its restaurants operate. The CraftWorks Foundation has contributed millions of dollars, positively impacting communities throughout the country. For additional information about CraftWorks, the Foundation, and its restaurant brands, please visit www.craftworksrestaurants.com.