PROCESSED RASPBERRY FLAVOR GUIDE OFFERS CULINARY TEMPLATES FOR OPTIMIZING THE SENSORY VERSATILITY, VIBRANT COLOR AND POPULAR APPEAL OF RASPBERRIES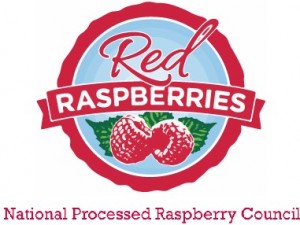 Picked at the peak of ripeness, processed red raspberries are frozen within hours to maintain their sensory and nutrient integrity. While a familiar and favorite fruit, the beautifully complex flavor and rich color of red raspberries continues to inspire chefs and influence menus across all menu and day parts. The National Processed Raspberry Council Processed Raspberry Flavor Guide showcases the fruit's culinary versatility, optimizing the breadth of its powers in eight flavor templates.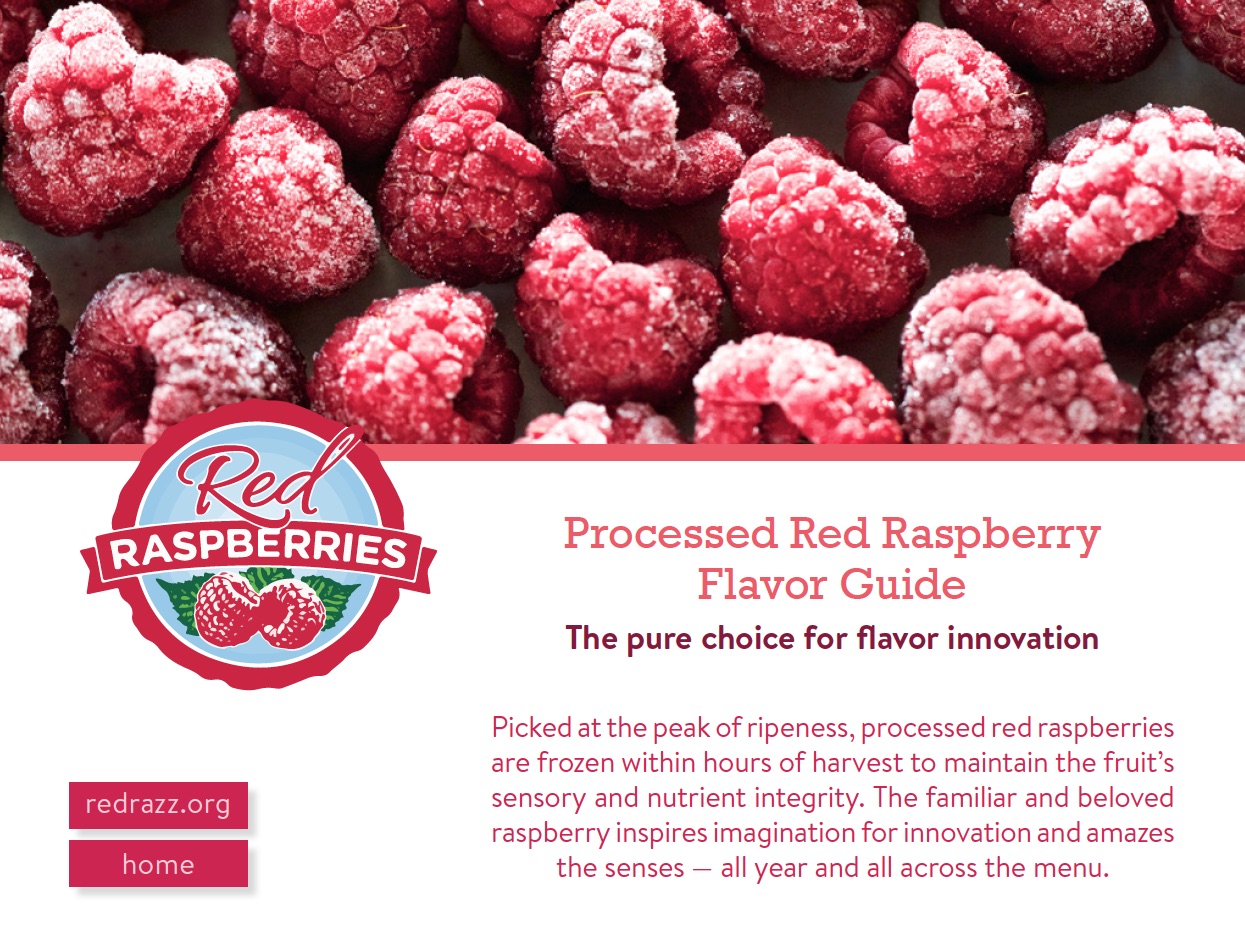 Developed by Chef Sharon Hage, a nationally recognized menu and restaurant consultant, the guide takes frozen raspberries' flavor dimensions in eight different and diverse directions:
Bring the Heat – Raspberry's natural brightness makes a perfect partner to hear.
The Root of It – Think of raspberry's as the surprise element in root vegetable preparations.
Setting the Bar – Raspberry's ruby color and fruit perfume lend allure to cocktails, sodas and mixers.
You Say Tomato – Pair heirloom tomatoes with the vivid color and high fruit notes of raspberries.
The Cure – Layer raspberries into gravlax cures or add to spiced compotes to serve with charcuterie.
Against the Grain – Vegetarian and grain staples take on a colorful hue and lilting flavor.
Flavor Power – Rose, hibiscus, vanilla. Need the pairings stop there?
Sweet Dreams – The creative options are endless.
This approachable and easily navigated guide offers an array of flavor pairings and ingredient combinations that demonstrate how raspberries transition seamlessly from the kitchen to the bakeshop to the bar. To view the guide and download your copy, visit the National Proessed Raspberry Council website at redrazz/professionals.org. To learn more about the processed raspberry industry, visit redrazz.org.
National Processed Raspberry Council
The National Processed Raspberry Council (NPRC) was created in 2013 under the Commodity Promotion, Research and Information Act and administered by USDA/AMS. NPRC is responsible for marketing processed raspberries in the United States and is committed to promoting the growth of the entire processed raspberry industry.
The NPRC represents raspberry growers and importers from North America, South America, Europe, and Asia, who are represented on the Council by seven domestic producers, two foreign producers, and three importers.