Food and Beverage Magazine – Chef Q&A
with Chef Jina Lee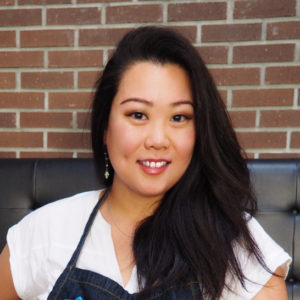 Chef Jina Lee didn't always know she was going to be a chef. When she was a little girl, she said 'I'm gonna be an artist!' But then she realized she wasn't very good at drawing. That didn't stop her from attending FIDM, where she did learn how to draw, but between scarce gigs designing for the fashion industry, Jina worked catering gigs, where she quickly discovered her love of creating the art of food. With more consistent work and much more of a rewarding feeling, she had finally found her path. When she's not stuffing people's mouths, Jina loves to travel to places she's never been, eat food that others have cooked, and most importantly… enjoy a nice stiff drink! Gumbeh!
What is your comfort food?
Chinese food. But only when it's take-out, not dine-in, because it's truly best when it's been sitting for a minute in all its own greasy goodness, and one gets to enjoy it from their couch (no, not a dinner table – couch.) in their PJ's. And I really wish more places still served take-out Chinese food in those li'l paper bucket-box to go containers vs the common characterless Styrofoam containers. Those old-school white boxes with the red pagoda on the side… those were truly "comforting".
Who was your greatest cooking influence?
My mom. She always cooked with the attitude like it was the LEAST exceptional thing one could do in their day. Like it was no big deal. But then all her food would come out exceptional tasting, and with so many intricate details. When I would ask her for recipes, she would (and still to this day) reply, "just a li'l of that, and some of that". "That's so vague. Is that it?" "Yes, (sigh) it's not a science." ACTUALLY LADY, THESE DAYS IT LITERALLY IS.
What is your favorite ingredient to cook with?
Garlic. Hands down. My poor dog can't eat anything I cook, cuz it could probably kill him. Though that doesn't stop him from incessantly puppy-eyeing-me from below the dinner table.
What is your favorite white wine? Favorite red?
My favorite white wine is wine. My favorite red wine is wine.
Oh, you mean to cook with? I don't really cook with wines. I cook with beer more often than wines.
Celebrity you would love to cook dinner for?
Vince Vaughn. Because A) he's a big dude and could probably do some damage. B) I think he's from the Midwest and would probably prefer a solid meat-n-starch dish vs some frail and "pretty" organic/quinoa/kale/reduced-something/deconstructed-something type dish that is "in-trend". C) He's so animated and over-reacting. I think I would quite like the way he would exuberantly compliment my cooking. Because he would.
Chef whose style of cooking you really dig?
Mrs. Stouffer. Yea, she's considered one. Legend has it (commercials) that Mrs. Stouffer created good food for her family to gather around and eat together. That's what I strive for. Both on a professional level and personal. To provide something people can gather around and "mmm" together. "Made with love, the way Mrs. Stouffer made it."
Best thing about being a chef is?
Not having to wake up at 8am Mon-Fri to go sit in an office.
That and the instant gratification: to create something, and be able to witness it being enjoyed by people (those you may not even know), in real-time, at that very moment.
How do the words "gluten-free" make you feel?
EYE. ROLL.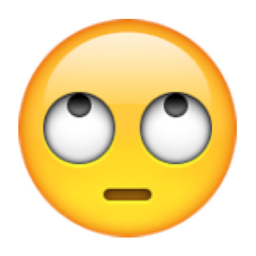 What advice would you give to someone with aspirations of becoming a professional chef?
"It's not glamorous. It's not like Burnt, or No Reservations, or Ratatouille. It pays shit, particularly in the beginning, and it's a lot of physical labor. And you'll probably have to give up every major holiday and weekend from here on out, because you'll be working. And if you're a woman, like me, you'll find it hard to gain the respect of your male counterparts in the kitchen. Oh, and you have to wear these ugly rubber clogs. What's worse is that you'll inevitably love them.
However, one day you will make something, and happen to catch that moment a patron takes his/her first bite of that dish you just made, and witness THE NOD… the reactionary nod of enjoyment, approval, mmm… and then it's all worth it.
Sold? Cool. Start by washing these dishes. Yes, we all started here."
Lastly, what do you do to relax?
Get OFF my feet.
And then drink.