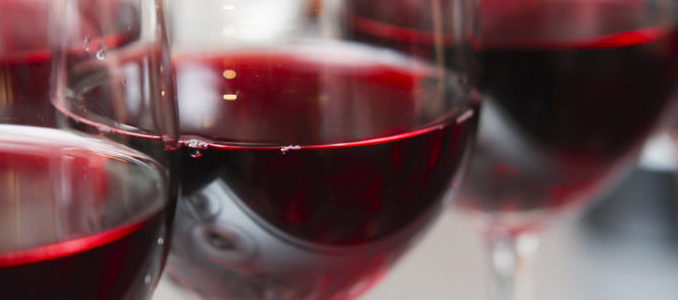 The Red Blend Rises, Again!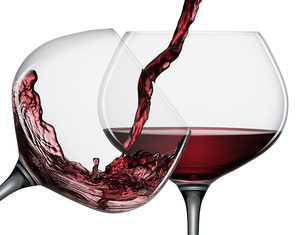 Dark and amorphous and somehow scary, almost like a 1950s Sci-fi film villain, the Red Blend has returned. At the same time however, it's smooth, sweet, and fruity, exactly what many people like and enjoy, even though it's not what wine is supposed to be. Right?
Well, maybe, but really not so much. Red blends have obviously been around nearly forever, and some of the truly great examples, think of Bordeaux, Chianti Classico, and Rioja for example, thrive precisely because they are blends. The varying proportions of complimentary grapes allow producers to adapt to the vagaries of each vintage. For historical reasons perhaps, these wines tend to be excluded from what we now refer to as red blends, though we do find precedents among the classic wines of California.
In the not too distant past, before cultivated yeasts and fancy cellar tricks, wines were all produced with indigenous yeasts, and you can be sure that more than a few vats of ripe Zinfandel or Petite Sirah, with their prodigious sugars, stuck before going dry. You can also bet that many of these wines were bottled as blends, the ubiquitous Claret of California perhaps, or a hearty Burgundy even. These are the historic wines of California, long passed from favor with but a few hangin' on as testament to those bygone days. Kenwood's Vintage Red (introduced in 1977), and Marietta Cellars Old Vine Red (introduced in 1985) are two of the most successful of these red blends. Hearty, dependable, and upholding a long standing tradition of well priced, interesting, and consistent wines, these examples, for some reason, get short shrift when the discussion turns towards today's hottest trend.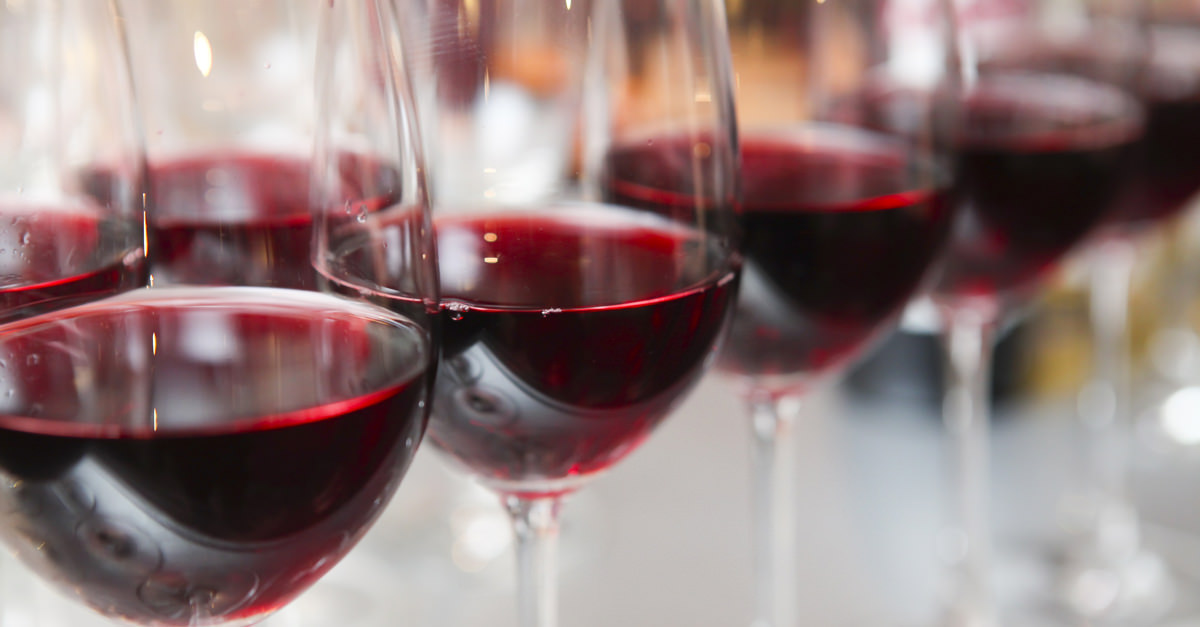 Instead, this latest trend for red blends purportedly got its start with the introduction in 2001 of the 2000 vintage of The Prisoner. The Wall Street Journal reported that this myth is supported by widespread belief among the professional wine community1, but with a mere 383 cases produced, it's unlikely that the 2000 The Prisoner sparked this revolution. A more likely protagonist would be Bogle's third vintage of The Phantom. Why the third volume? The inaugural vintage was 1999 but with only 140 cases produced, and distributed as a wine club exclusive, it made nary a ripple on the retail scene. Being half the price of The Prisoner didn't hurt ether. In 2000, 2,000 cases were produced, and by 2001, the breakthrough vintage, production had already more than doubled to some 4,200 cases2. Proof positive that they were on to something.
Not everyone was convinced however and it wasn't until 2004 that we saw the introduction of both the wildly successful Apothic Red, truly the first of the modern, off-dry, supple red blends that we're talking so much about, as well as the Red Truck red blend that was spiritually more aligned with the traditional California red blends, albeit produced from mostly Rhone varieties, another first, though of a less important trend. By 2006 the market had recognized what was going on and not only did the red blends show a distinct shift in style, but so did their marketing. 2006 saw the introduction of Purple Cowboy's Tenacious Red as well as Beringer's Smooth Red Wine, which, along with Apothic Red, defined the future of red blends. This is what people wanted, smooth reds, fruity reds, big, powerful, and dark reds, and they didn't want to have to guess what was in the bottle!
The floodgates were now open. 2007 brought us Sexy Wine Bomb, Calcareous Twisted Paso Main Squeeze, and Sobon Estate's Vicious Red Blend. 2008 saw the introduction of the very successful Hot To Trot brand. By 2009 the market was being flooded with wines such as SLO Down Sexual Chocolate, Cupcake Red Velvet, Blackstone Winery Delectable Red, The Federalist Dueling Pistols red, and Sutter Home's Barbed Wire red, not to mention Bogle's following up on the success of the Phantom with their Essential Red, a wine Bogle refers to as "Luscious from start to finish, this wine is easy to drink…"3, a tagline that could be attached to many of the new entrants in the Red Blend Sweepstakes!
These new entrants continued to emerge as the tactic of widening product lines to grow market share within the red blend segment has been heartily embraced by the three brands that make up nearly half the sales of red blends: Gallo (Apothic) Trinchero (Ménage à Trois) and Cupcake (Red Velvet)4. We have seen the introduction of a stream of additional labels, beginning in 2012 with two new Apothic wines (Dark and Crush) as well as Menage a Trois' Midnight. 2013 brought us Menage a Trois Red Silk as well as Cupcake's Black Forest and Apothic returned with a new wine from the 2014 vintage: Inferno.
Love them or hate them, the red blends of today are an exciting category of wines experiencing almost exponential growth as these wines resonate with wine drinkers. From that indeterminate, yet surely modest start we have seen growth in sales of over 20% in 20125, 20136, and 20146, slowing down somewhat in 20157 but only after becoming the third most popular type of wine in the USA, now trailing only Chardonnay and Cabernet Sauvignon7.
Has the trend peaked? In 2014 more than 30% of the new labels introduced into the US market were red blends6. It's seems as though every portfolio now includes at least one red blend, and it's a rare moment when the marketing side and winemaking side of operations seem to agree on something. Many of these blends produce a wine that is truly more valuable than the sum of its parts and at the same time the blending calls on the skills of the winemaker to create a harmonious and unique product.
It's a fascinating segment of the market, new and exciting, and even the most traditional of palates can't argue with the fundamental appeal of these wines. They are often dismissed as a group, though usually before having been tasted. To truly understand today's red blends tasting is a must, and there is no better place to taste the wines of world than the most professional of wine fairs: ProWein. Held annually in Düsseldorf, Germany in March, ProWein unites producers from around the globe for a whirlwind tasting of the world's finest wines, most affordable wines, and the most delicious discoveries, often side by side. It's a must visit event for the wine professional, and being open exclusively to wine professionals makes it not only particularly productive, but an incredible networking opportunity as well. (www.prowein.com)
What is next for red blends? It's a tricky question. If history is to be our guide we can draw instruction from the White Zinfandel craze of the 1980s. Serving as a gateway wine for many, White Zinfandel opened the stodgy doors of wine to a new generation of consumers who subsequently went on to enjoy other types of wine. The popular red blends of today could very well be serving that same purpose. Typically priced between $8 and $14 these are wines that almost anybody can afford. They are for many a primer on what wine can be. Should consumers be interested, logical next steps would be to explore the wine world's traditional blends such as Bordeaux, Rioja, and Chianti Classico, explore varietal wines, or even experiment with premium priced blends as the market segment undergoes it's premiumization transformation, but that's a story better left for another time!
2 http://www.boglewinery.com/downloads/bogle_library_catalogue.pdf
3 http://www.boglewinery.com/our-wines/wine-profiles/bogle-essential-red/
6 Andrew Adams Metrics Signal Popularity of Red Blend Wines
http://www.winesandvines.com/template.cfm?content=129683§ion=news
Author: Gregory Dal Piaz, founding Editor-in- Chief of Snooth.com, has been working on the front lines of wine education for over a decade and is currently concluding work on first book, on the wines of Chianti.