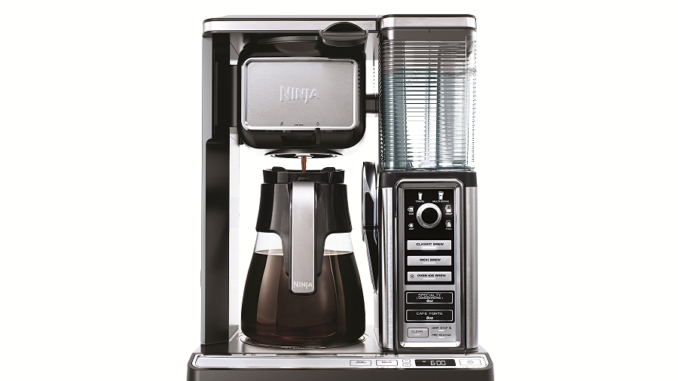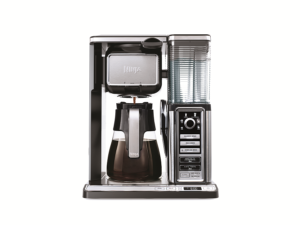 Like millions of others, each June you may find yourself struggling to find that perfect gift for the important "dads" in your life, whether that be your own father, husband, boyfriend, brother or other deserving and meaningful man. While most gracious gift recipients will dutifully smile and nod no matter how underwhelming the product pick, the reality is that it's the gesture of giving, itself—the recognition of a job being well done—that's what's important. That said, there are certainly a myriad of foodie-forward gift ideas that'll evoke genuine joy. For those food and entertaining-oriented dads who spend the majority of time at home in the kitchen undertaking epicurean exploits, here's an apt assortment of gift-worthy tools to help ease and expedite those culinary endeavors.
Artisan Drinkware from Uno Alla Volta (www.UnoAllaVolta.com) – Starting at $45.00
Bring a unique and decidedly gorgeous touch to your kitchen with artisan drinkware from Uno Alla Volta (which means "one at a time"). Entertain your guests in superb style with the handcrafted drinkware items they offer, like hand-painted wine glasses and hand-thrown mugs fashioned by the hearts and hands of skilled artisans. Because each item is individually created by hand, no two will ever be exactly alike. The line of Sealife Wine Glasses of Verona is a show-stopper. Available in various designs like a seahorse, red fish, mermaid, dolphin and turtle, this glassware is handmade in a third-generation workshop in Verona, Italy where ordinary glass is transformed into stunning works of art. Each large format wine glass measures 8.5 inches high and holds 20 ounces, and is certain to add whimsical beach-chic style and an artful element to your wine bar. For hot beverages, the company's hand-thrown stoneware Nautical Mermaid Mug is another gorgeous ocean-oriented option, and the masculine Mustache Mug is certainly a great fit for Father's Day. Artisan JoAnn hand-throws each stoneware mug on a wheel, adds hand-cut details and a handle, and then fires, glazes and fires each one again—all from within her Pocono Mountains studio.

Ninja Coffee Bar System (www.NinjaKitchen.com) – $199.00
The Ninja Coffee Bar System will bring out the Barista in anyone. Far more than a coffee maker, this able appliance facilitates a coffee house experience in the comfort of your own kitchen. It comes complete with integrated frother, six brew sizes and five brew types, including the Ninja exclusive Café Forte that amplifies and enhances the natural subtle flavors of your favorite coffee. You can make a full carafe for visitors or different individual specialty drinks for yourself every day. The Ninja Coffee Bar System provides endless options for delicious, custom-crafted coffee beverages all without leaving home.
Alumbre Coffee (www.AlumbreCoffee.com) – $12.50 – $22.00
Another great coffee find for connoisseurs—the bean itself—is from Alumbre Coffee—an exquisitely hand-crafted coffee line hailing from the legendary coffee fields of Costa Rica, Colombia, Sumatra and Ethiopia. Alumbre, named for the river that flows west facing the hills of the Tarrazu region of Costa Rica, is long revered as home to some of the finest coffee farms in the world. With hand-picked coffee beans from heritage growing regions, Alumbre roastmasters expertly coax the most alluring flavor notes to create five ultra-premium coffees. By wholly controlling the process from seed to cup to proffer a luxurious and authentically rich coffee experience, Alumbre Coffee stands apart from other brands. This new exclusive coffee can only be found on the Alumbre website.
Nutri Ninja Nutri Bowl DUO (www.NinjaKitchen.com) – $129.00
Here's a fab find for fitness-minded fathers. With one base and two interchangeable vessels, the 1200-watt Nutri Ninja Nutri Bowl DUO device easily switches from a powerful nutrient and vitamin extractor to a versatile nutrient fusion processor. The nutrient extraction feature unlocks existing hidden vitamins, minerals and other healthy components by blending whole fruits and vegetables, including portions that are normally discarded, and breaking them down to create an array of delicious, nutrient-rich juices and smoothies. The nutrient fusion function creates a blend from foods that contain nutrients like fruits, vegetables and other victuals, transforming diverse, fresh ingredients into flavorful meals, snacks and desserts.
Rebel Yell Bourbon (www.RebelYellBourbon.com) – Starting at $26.99
Speaking of tasty libations, Dads with a passion for well-made spirits and cocktails will certainly appreciate a bottle of Rebel Yell Bourbon. It'll add a smooth kick of flavor and a warm, cozy finish to your favorite mixed drinks. One recipe great for Father's Day is "Mike's Rebel Yell Boozy Bourbon and Bacon Shake." Chef Mike Johnson, owner of the award-winning Sugarfire Smokehouse in St. Louis, curated this special boozy shake that's sure to leave Dad's mouth watering for more. All you need to do to create this delicious shake is blend Rebel Yell Bourbon, ice cream, caramel drizzle and crumbled bacon. Garnish with whipped cream, more caramel drizzle, and a slice of peppered bacon. Then, watch the smiles ensue.
Shark Genius Hard Floor Cleaning System (www.SharkClean.com) – $99.00
Yes cleaning tools are a cool gift idea! Especially since cleaning kitchen and dining room floors in particular can be a huge hassle. These areas receive high traffic and often become messy even after a single cooking session. As so many people today have busy schedules, finding time to thoroughly clean the space can be futile and frustrating. Fortunately, the power of smarter cleaning can be at dad's fingertips with the Shark Genius Hard Floor Cleaning System. An evolution in hard floor care, this system offers a flexible, tailored, all-in-one solution that delivers easy and convenient cleaning. Direct steam channeling distributes steam over the surface of the pocket, creating an ultra-wide cleaning zone for loosening dirt and grime. Steam blaster technology also targets annoyances like stains, stuck-on food, pet messes, grease and even scuff marks on command. And, since nobody likes changing a dirty, soaked pad during or after mopping, this touch-free technology ensures you'll never have to. This is a great way to harness the power of steam to clean and sanitize your sealed hard floors with no harsh chemicals, and no residue to boot. It even removes up to 99.9% of common household bacteria.
As the Executive Editor and Producer of "The Luxe List," Merilee Kern is an internationally-regarded consumer product trends expert and hospitality industry voice of authority–a travel, dining, leisure and lifestyle expert who spotlights noteworthy marketplace innovations, change makers, movers and shakers. She identifies and reports on exemplary travel destinations and experiences, extraordinary events and newsworthy products and services across all categories. Reach her online at www.TheLuxeList.com, on Twitter at www.Twitter.com/LuxeListEditor, on Facebook at www.Facebook.com/TheLuxeList and on Instagram at www.Instagram.com/LuxeListReviews.
***Some or all of the accommodations(s), experience(s), item(s) and/or service(s) detailed above may have been provided or sponsored at no cost to accommodate this review, but all opinions expressed are entirely those of Merilee Kern and have not been influenced in any way.***