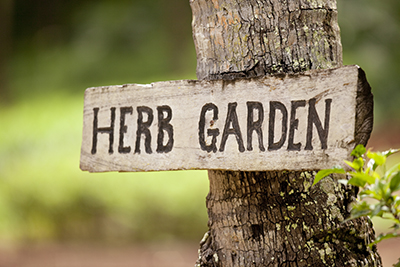 New Executive Chef Anthony Healy Leads Laucala in Farm-to-Resorts Movement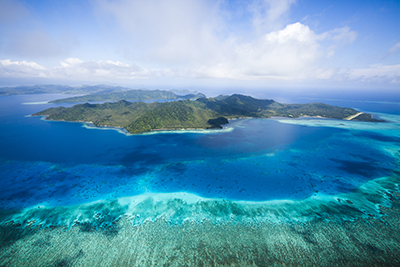 Amidst dramatic rainforest-laced landscapes and coconut plantations, the Fijian private island resort Laucala Island sets the gold standard for the "farm-to-resorts" movement. The resort's new Executive Chef, Anthony Healy (October 2013), creates signature cuisine by foraging for the freshest ingredients across the island and taking advantage of the island's plentiful indigenous produce and livestock. Organic produce is grown on a 240-acre hydroponic farm with 15 different types of fruit, 35 varieties of vegetables and more than 50 Fiji Vanilla plants. Additionally, 80 percent of the island's seafood is caught within a mile of the shore to preserve the natural offshore habitat of the South Pacific, with fish ranging from rock cod and tuna to mahi-mahi, crayfish and coral trout. These combined efforts allow the resort to operate as 80 percent self-sustainable, while guests' overall on-island experience is enhanced through cooking classes and explorations led by Chef Healy.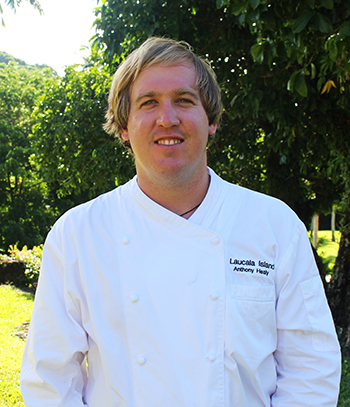 "Here we maintain 'paddock-to-plate' like nowhere else in the world," said Chef Healy. "Our menus are very much based upon what is available on that particular day – there is no back-up option of ordering from suppliers. I have grown up in the hospitality business, but no place has given me this degree of creative liberty. On Laucala Island, my freedom to craft authentic, natural dishes is infinite."
Literally, From Farm to Table
At the resort's main restaurant, Plantation House, Chef Healy prepares his menu daily, based solely upon what the island has collected and received from fishermen earlier that same morning. Operating as daily foragers, Chef Healy and staffers act quickly while exploring for mushrooms and other local produce that could easily disappear overnight. Finding truly local menu items adds to the authenticity of Healy's signature Fijian dishes. Laucala Island's farm harvests fresh indigenous produce with crops including, but not limited to vanilla, pepper, tropical fruits (papaya, soursop, banana), and vegetables ranging from 10 varieties of tomato to kale, okra and more. This year, Chef Healy plans to introduce an Asian and edible flower section to the island's existing hydroponic farm, adding another layer of whimsical creativity and uniquely tasting dishes to the daily-changing options presented to guests. Due to Fiji's consistent climate, the island also continuously produces honey, overseeing 18 beehives which are all located in different locations allowing the honey to vary in taste and scent. Animals such as poultry, cattle (including Wagyu), pigs, quails, ducks, goats and coconut crabs, are also raised on the farm. Each species of livestock is kept on a specially designed diet to make for the healthiest and happiest animal possible, which includes the island's commitment in ensuring all products remain 100 percent hormone and chemical free. An added bonus: the natural salt air infuses and improves all meat flavoring as the farm is located adjacent to the ocean.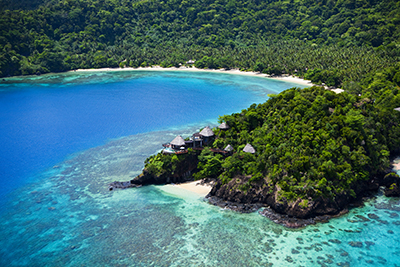 The Tree of Life – Coconut
In the South Pacific region, the coconut palm is the tree of life, supplying food, building materials, medicinal and beauty products. The coconut serves as the backbone for Laucala Island – the most versatile of fruits on-island; it is used to make anything and everything. Once the fruit is picked, staffers scrape and press the coconut so that all milk and cream is extracted. The variety and age of the nut changes the outcome of the flavor, making the coconut a versatile ingredient for anything from cocktails to seafood foam.
On-Island Culinary Experiences and Activities for Guests
The sustainable approach to resort living not only guarantees flavorful food, but also ensures that guests leave with a genuine insight into Fijian culture. Guests are welcome to join Chef Healy as they wish in a guided tour through the farm and hydroponics, with the ability to pick and taste ripe produce as available. Chef will then prepare dishes or organize a cooking class, serving guests their collected ingredients.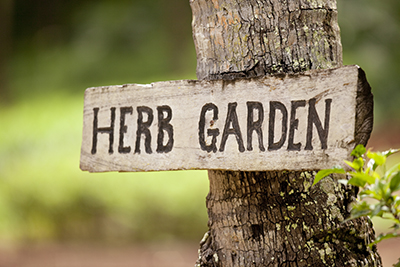 As a Fijian tradition, food is prepared in a "lovo" or "earth oven," which cooks food with pre-heated rocks and moisture from leaves or banana stumps. Prepared only with products from the island, the resort presents a lovo during every guest's stay on a special Fijian Cultural night, when they introduce the Kava ceremony featuring dances and prepared routines from 40 performers. Food is served at a buffet feast, inclusive of eight appetizers, six main courses and five desserts.
About Laucala Island
Set upon a private island of 3,200 exclusive acres in the Fijian Pacific archipelago, Laucala Island brings a new meaning to the term "all-inclusive resort." A beyond-five-star, luxury private island resort, Laucala is set amidst coconut plantations, sandy beaches, turquoise lagoons, rich green mountains and breathtaking natural beauty, often drawing comparisons as the veritable Garden of Eden of Fiji. True luxury is appreciated in the privacy of the resort's 25 villas as well as the freedom to experience a variety of activities with spontaneity, ranging from pro golfing to beachside horseback riding to watersports and more. Once owned by the Forbes family as a private island escape, Laucala Island was purchased in 2002 by Dietrich Mateschitz, C.E.O. of Red Bull drink company, and launched in 2011 as the southern hemisphere's largest private island resort. The resort is 80 percent self-sustainable and prides itself on an integral philosophy, incorporating elements of the entire island into each guest's experience, from island-made spa products to cuisine derived from indigenous plants, fruit and aquatic life. www.laucala.com.