Nashville's first izakaya, Two Ten Jack, called one of the "latest and greatest things to hit the South" Japanese comfort food plays well with Southern cuisine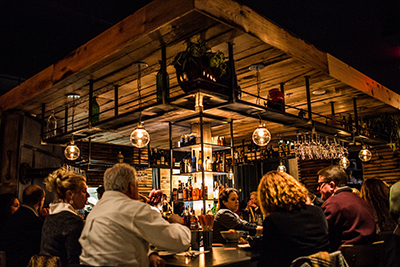 The izakaya – a drinking and eating establishment ubiquitous in Japan – has traveled to the West in recent years. Like most concepts from other cultures that make their way here, izakaya first landed in major U.S. cities on the coasts.
But it is in the Southern U.S. where this Japanese import is most likely to take root and grow, because the izakaya philosophy and the culture of the urban South are exquisitely simpatico.
If izakayas someday blanket the South like kudzu, the seed will be traced to Nashville – the center of the Southern hipster universe – where the city's first izakaya, Two Ten Jack, opened in the heart of East Nashville's burgeoning culinary arena in late January. Southern Living touted Two Ten Jack's grand opening as one of "the five latest and greatest things to hit the South."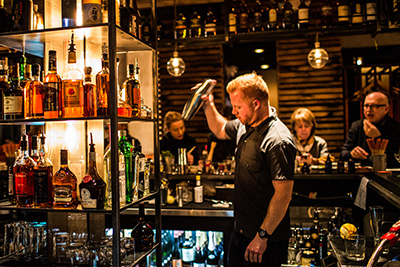 Armed with exquisite bowls of ramen, traditional izakaya fare and an abundance of hand-crafted cocktails and fine Japanese spirits, Two Ten Jack aims to reflect the centuries-old izakaya tradition rooted in rural Japan, where farmers would leave the fields and escape into these local bars to drink sake and share food with friends.
"In the spirit of an izakaya, Two Ten Jack is a place where you can come relax, have a drink and eat artisanal, chef-driven food without the fuss of a white-tablecloth establishment," said Patrick Burke, CEO of Seed Hospitality, which owns Two Ten Jack. "We are about serving interesting, comfortable food in a welcoming place where you can ignore social restraints in the Japanese tradition and enjoy the company of friends, old and new, while you're drinking and dining."
"I feel like we're really pioneering the concept in America, because Nashville can support the tradition of an izakaya in a way no other city can. Just like the izakaya concept, our town is a unique distillation of the rural and urban experience," Burke added. "I think we have found the perfect match between city and cuisine – and this has certainly been borne out by early response. The place has been packed since our two-day grand opening on Jan. 24."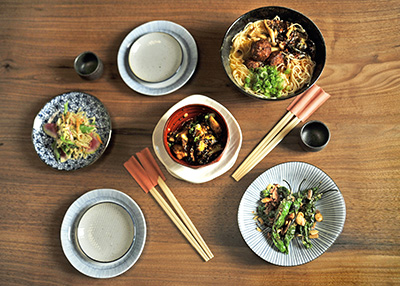 Middle Tennessee is a close parallel geographically to rural Japan, offering another level of authenticity to Two Ten Jack's izakaya spirit. Nashville and Tokyo share the same latitude, the same landscape of rolling hills and meadows, and the same climate. Even the food strikes subtle similarities. Nashville is the hub of the resurgent Southern food movement, which is an excellent complement to izakaya fare.
"The South is known for its comfort food, but what many people don't realize is that a lot of Japanese food is also comfort food," said Jason McConnell, Two Ten Jack's culinary director. "Like our signature, made-from-scratch artisanal ramen and succulent, grilled yakitori skewers, izakaya food is warm, savory and filling to the soul in the same way our American staples are so loved in this part of the country."
The izakaya concept even exudes a spirit of Americana pervading Nashville. The phenomenon that glorifies "art that works" and believes that rustic and real can be beautiful is reflected in everything from the warm, rustic wooden décor of Two Ten Jack to the carefully executed details of the cuisine.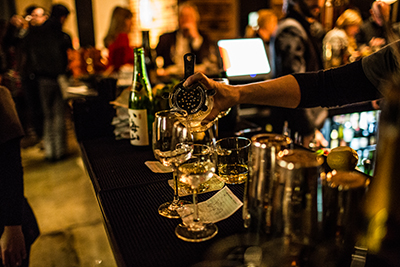 "We pay careful attention to detail in everything we create. We source the best ingredients on the market, such as freshly grated wasabi and carefully selected ramen noodles. We also hand-prepare most all of the dish components in-house, especially our ramen broth, which is nearly a three-day process alone," said McConnell. "But even with such a high caliber of quality, these ingredients are compiled in such a way that our dishes are still approachable and unassuming. It's the best of both worlds."
As Nashville's first drinking establishment to explore mixed cocktails, wine, sake and shochu on tap, early patrons are letting it be known that there's an appetite for more.
Local food writers are already testifying to the izakaya's perfect match in Music City. "Two Ten Jack aims to fill the daily ramen void in Nashville," said Matt Rogers with Eater Nashville.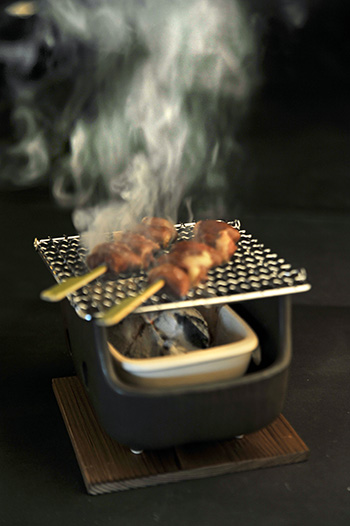 Food blogger with the Nashville Scene, Lesley Lassiter, wrote, "Two Ten Jack provides Japanese-style food and drink with a hint of southern inspiration. There is bar seating, communal tables, and U-shaped booths that seat up to eight people comfortably so you can gather with friends and stay a while as folks come and go." The magazine's fellow writer, Chris Chamberlain, said of his inaugural experience, "It was an excellent introduction to the ritual of the izakaya."
"We think we've really blended the authentic Japanese experience with our local culture to create something special. We're excited to be the ones to offer our take on the izakaya to Nashville, because it's so much more than a place to eat and drink. It really is an experience you can't find anywhere else," said Burke. "We may have found the most comfortable mix of East and West anywhere."
About Two Ten Jack:
Located at 1900 Eastland Ave, suite 105, Two Ten Jack is a neighborhood bar serving interesting, comfortable food based on the concept of a Japanese izakaya. Two Ten Jack bases its menu off of unpretentious, yet delectable small plates paired with a vast array of Japanese spirits, beers, and handcrafted cocktails. It is owned and operated by Nashville restaurant group Seed Hospitality under the leadership of CEO Patrick Burke and Culinary Director Jason McConnell. Jess Benefield serves as executive chef. To learn more about Two Ten Jack, visit www.twotenjack.com and follow them on Facebook and Twitter.