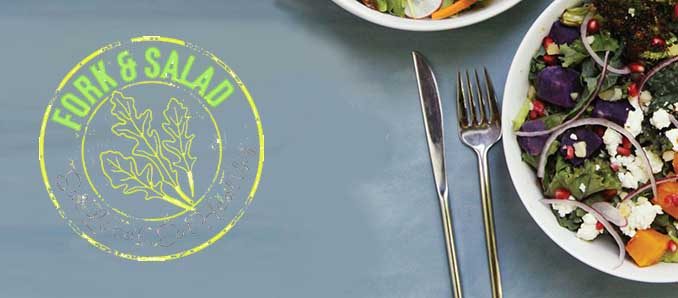 Lauren Mann Will Oversee Operations At Existing Locations And Assist New Franchisees With Development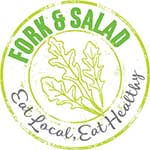 Fork & Salad, the Maui-based fast-casual eatery specializing in healthy options and local Hawaiian flavors, has promoted longtime employee Lauren Mann to the brand's inaugural Director of Operations and Director of Franchisee Management. In the newly created position, Mann will oversee the daily operations of all Fork & Salad locations, both currently existing and upcoming, and provide new franchisees with the tools they need to develop, open, and operate their Fork & Salad franchised stores.
"I've spent the last few years learning and developing my management style from Travis, Jaron, and Cody, and to now be working with them in a new capacity, and for such a fast-growing brand like Fork & Salad, is an exciting endeavor," said Mann. "I've watched as they built Fork & Salad from the ground up, so I'm well-equipped to assist new franchisees through the same process and give them the resources they need to successfully run a Fork & Salad location in any market."
Mann has spent the last four years working alongside Fork & Salad owners Jaron Blosser, Travis Morrin, and Cody Christopher at their full-service restaurant concept, Three's Bar and Grill. She was first hired as a restaurant manager, quickly working her way up to the corporate management level. When looking to hire a Director of Operations and Franchisee Management for the budding Fork & Salad franchise, they promoted Mann from within to fill the position.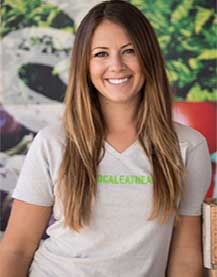 "Lauren's personable communication style, solid organizational skills, and effective follow-through make her a natural choice for this new leadership role," says Fork & Salad co-founder Travis Morrin. "We trust her wholeheartedly and know she'll be a fantastic resource to support our franchisee family as we grow together."
Founded in 2016, Fork & Salad was built with the purpose of helping to make farm-to-table cuisine as healthy, convenient, and affordable as possible. The menu, which proudly boasts 50+ locally grown ingredients, features a wide variety of healthy offerings such as sandwiches, salads, build-your-own options, and healthy beverages like housemade teas and organic kombucha. The Maui-based concept is committed to serving and supporting the island's local residents and businesses, which it does by employing over 40 locals and sourcing ingredients from more than 25 Maui-based farmers and suppliers whenever possible.
Fork & Salad is partnered with Fransmart, the industry-leading franchise development company behind the success of household concepts like The Halal Guys and Five Guys Burgers & Fries, as its exclusive franchising partner to grow the brand. Those interested in expanding Fork & Salad's fresh concept and spirit of aloha into markets nationwide should visit http://go.fransmart.com/l/16992/2018-02-20/39mv97.
About Fork & Salad:
Founded by chef-owners Jaron Blosser, Cody Christopher and Travis Morrin in 2016, Fork & Salad is a locally-sourced, chef-inspired salad company with a mission to redefine the possibilities of farm-to-table cuisine as healthy, quick, convenient, and affordable so it can be enjoyed every day by everyone. The Fork & Salad vision to expand the farm-to-table movement to all parts of Hawai'i and beyond includes supporting local farmers, ranchers, and fishermen to boost the local economy, while also making their healthy and sustainable cuisine accessible to all consumers. The health-forward concept was named "Best New Restaurant in 2017" by Maui Time, recognized for its exquisite and affordable health fare and dedication to the local economy and people. Visit www.forkandsaladmaui.com for more information on the brand.
About Fransmart:
Fransmart is the global leader in franchise development, turning emerging restaurant concepts into national and global brands for over 10 years. Company founder Dan Rowe identified and grew brands like Five Guys Burgers & Fries and Qdoba Mexican Grill from 1-5 unit businesses to the powerhouse chains they are today. Fransmart's current and past franchise development portfolio brands have opened more than 3,000 restaurants in 45 states and 35 countries. Fransmart and their partner brands are committed to franchise development growth—as of 2015, over 1,000 new restaurants are in development across their current portfolio.