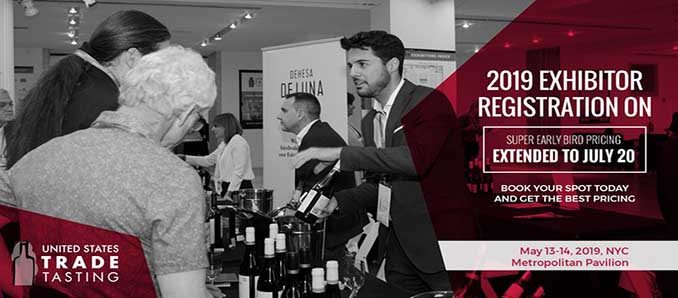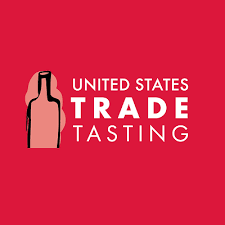 The USA Trade Tasting (USATT) event is an annual New York City wine, beer & spirits expo that gives opportunities to buyers from all across the USA to meet global wine, beer, and spirits suppliers. Now in its fourth year, the USATT event will take place on May 13-14, 2019 with an expanded schedule of events for members of the alcohol beverage industry. Events new in 2019 include an expanded two-day business conference, a networking breakfast for large retailers, coaching sessions for sales team members, and a private tasting of award-winning wines, beers and spirits.
As a result, the 2019 USATT will be the premier industry event for attendees to learn about important new trends in the U.S. marketplace, network with industry professionals and establish the kinds of connections that will help drive future business success. The centerpiece event will be the USA Trade Tasting, which has become the best place for distributors and importers to source their next award-winning brand.
In 2018, more than 2,000 people attended the two-day USATT event, and more than 100 exhibitors displayed their products in a Grand Tasting Hall at the Metropolitan Pavilion in New York. Over a two-day period, importers, distributors, brand owners, and retailers were able to taste and sample these products.
In addition to this action-packed USA Trade Tasting, event organizers Beverage Trade Network are adding the following elements to what is shaping up to be the most dynamic wine and spirits event of the year:
ABID (Alcohol Beverage Importers and Distributors) Conference – This two-day business conference, designed to run in parallel with the USATT conference, is specifically designed to help small and mid-sized wine, beer and liquor distributors in the U.S. grow their bottom line. There will be two days of educational sessions, panel discussions, workshops and networking opportunities. Topics will include everything from how to create and launch a new brand to how to optimize logistics for U.S. importers
USA Wine, Spirits and Beer Ratings Winners Tastings – This will be a unique opportunity to taste the Top 100 winners of the USA Wine, Spirits and Beer Ratings. These Wine, Spirits and Beer Ratings events are the only event of their kind within the U.S. market that evaluate products on the basis of Quality, Value and Packaging & Design. These three unique judging criteria result in selecting products that are both marketable and consumer-driven.
BIG Retail Networking Breakfast – A cornerstone of the USATT conference is connecting buyers and sellers, and one event that is brand-new for 2019 is the BIG Retail Networking Breakfast. This is a networking session designed for big retailers (those with more than $10 million in annual sales and more than 4 retail locations) that are looking for tips and insights on how to stay competitive and grow their bottom line. If you are looking to grow your business by tapping into powerful trends, such as the private label trend for retailers, this is the place to be.
USATT Cocktail Party – There's no better way to celebrate the event's location in New York City than to socialize with fellow industry professionals at one of the city's top on-premise establishments. The USATT event takes place in the vibrant Chelsea neighborhood of New York City, which offers immediate proximity to the bars, restaurants and lounges of both midtown Manhattan and Greenwich Village.
Coaching Sessions – Looking for a way to boost your sales? Have members of your sales team sign up for two-hour coaching sessions, which will be offered over the course of the two-day business conference. These coaching sessions are a great way to motivate your sales team members, learn new selling techniques, and gain new perspectives on how to open new accounts.
The combination of so many different events and features into two action-packed days in New York City is what differentiates USATT 2019 from any other wine, beer or spirits conference in the United States. The USATT is now the premier sales, distribution and marketing event for importers, distributors and retailers in the U.S. Super Early Bird pricing for the event will be available until July 20, 2018.
About Beverage Trade Network
Beverage Trade Network (BTN) hosts events, competitions, expos, tastings and conferences for the alcohol beverage industry on a global basis. In addition to the USATT, for example, BTN also hosts the highly acclaimed London Wine Competition. BTN also hosts the China Wine Competition in Shanghai, the International Bulk Wine & Spirits Show in San Francisco and London, and a number of other events in Asia, Europe and North America.
Beverage Trade Network is dedicated to helping wine producers and wine brand owners get closer to buyers, distributors and retailers. As part of this mission, Beverage Trade Network organizes events as part of a wider drinks initiative to introduce new brands, producers and manufacturers to the global marketplace.