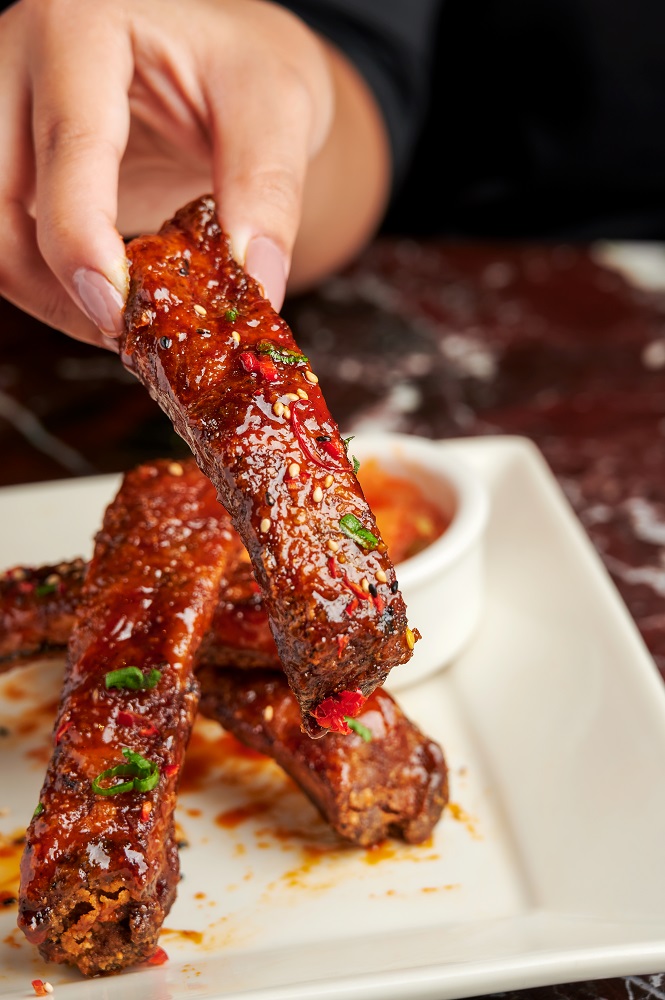 A World of Food Awaits® at Grand Lux Cafe features internationally inspired cuisine served in an elegant, relaxed setting.
By Debbie Hall
Grand Lux Cafe, created by the founders of The Cheesecake Factory, combines Italian trattorias, French bistros, and cafes and pastry shops of Vienna. With the grandeur and luxury of European cafes with the spirit of an all-American restaurant, Grand Lux Cafe offers an upscale-casual eatery with a unique dining experience.
Now Palazzo and Venetian locations of Grand Lux Cafe have unveiled delicious new menu items on its Specials Card. Starters, salads, sandwiches, and pasta bring flavors worldwide.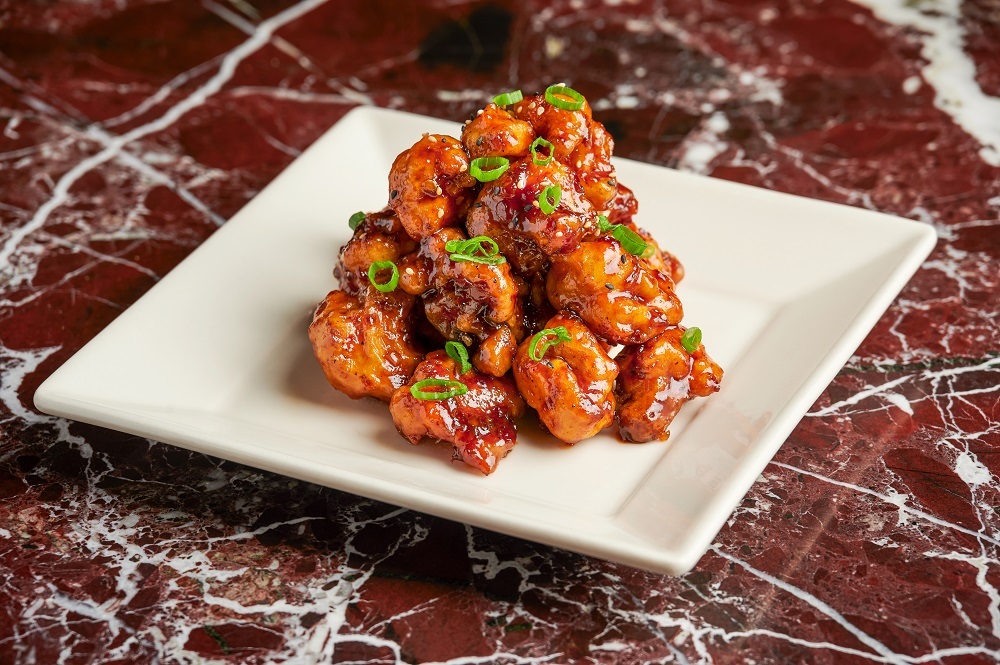 General Tso's Cauliflower creates a new way to enjoy this vegetable with crispy cauliflowers tossed with spicy soy garlic sauce. Dinners will think they are enjoying chicken bites with this healthier (and tastier) choice.
Korean Ribs Baby Back Ribs are served with a sweet and spicy Korean barbecue sauce. The unique sauce blends several ingredients to achieve a sophisticated and sweet taste.
Citrus Crunch Salad combines fresh orange, apricots, avocado, carrots, and crisp greens topped with pepitas, parmesan, toasted breadcrumbs, and vinaigrette. This refreshing salad brings the best of summer to the plate.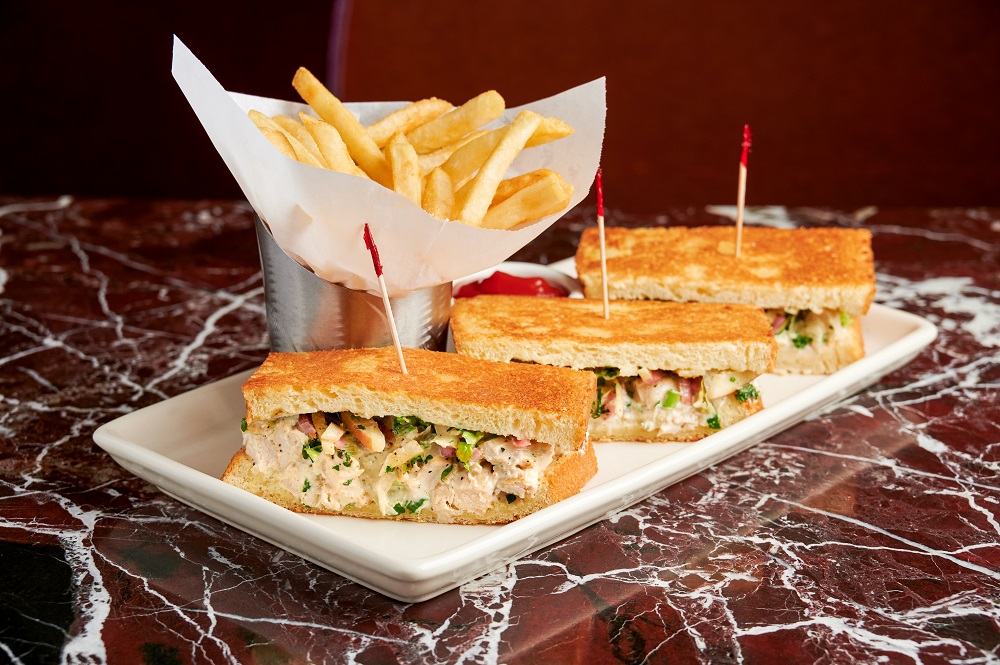 Fuji Apple Chicken Salad Sandwich combines chunks of chicken breast with celery, green onion, mayonnaise, and Fuji apple slaw served on grilled brioche bread. Island Burger is a chargrilled burger covered with caramelized onions, bacon, melted cheese, and pineapple slaw served on a toasted bun with sriracha mayo coated with thousand island dressing. These island favorites bring the atmosphere of the beach without the sand.
Cacio e Pepe Pasta is a not-so-traditional recipe with rigatoni, Romano and parmesan cheese, arugula, and lots of freshly ground black pepper that still brings a touch of Italy. The tour of Italy continues with Spaghetti Limone adding fresh lemon, parmesan, artichokes, a little cream, and crispy breadcrumbs. The Spicy Vodka Pasta is a delight of rigatoni, Italian sausage, pancetta, and parmesan tossed with spicy vodka sauce.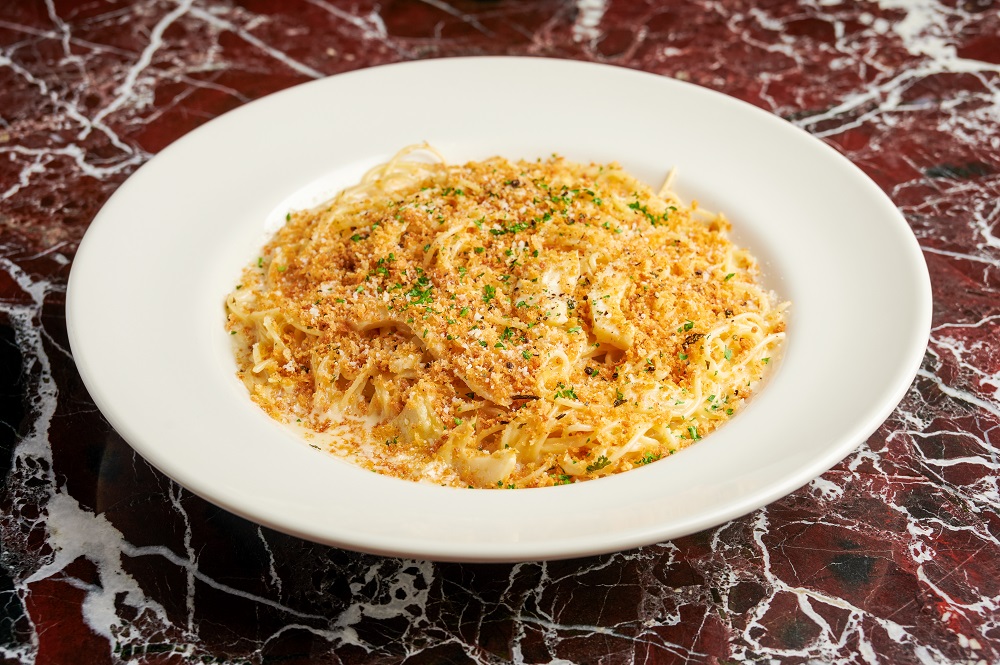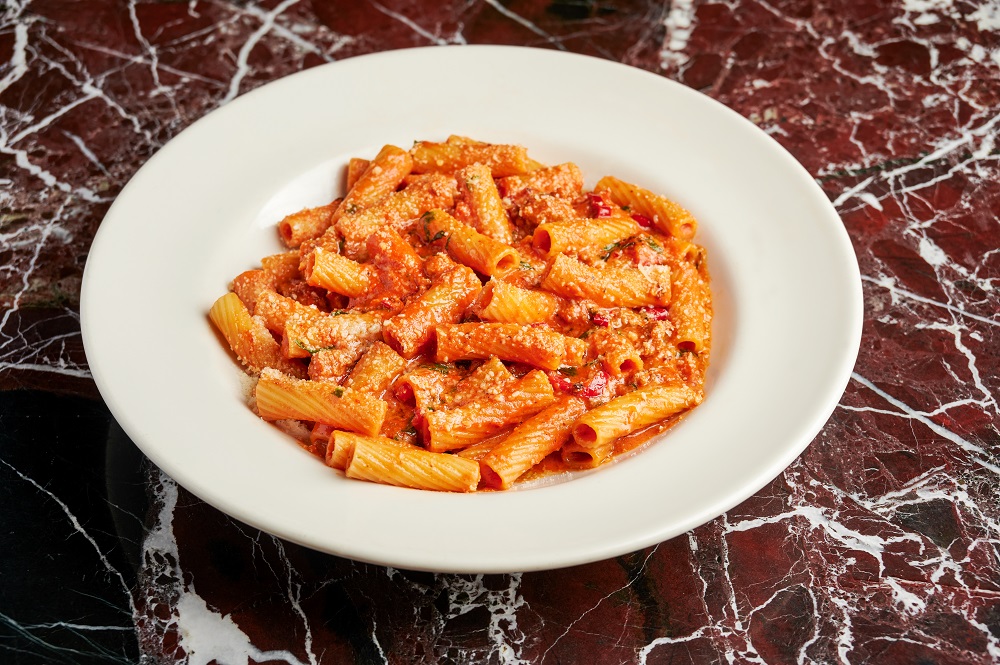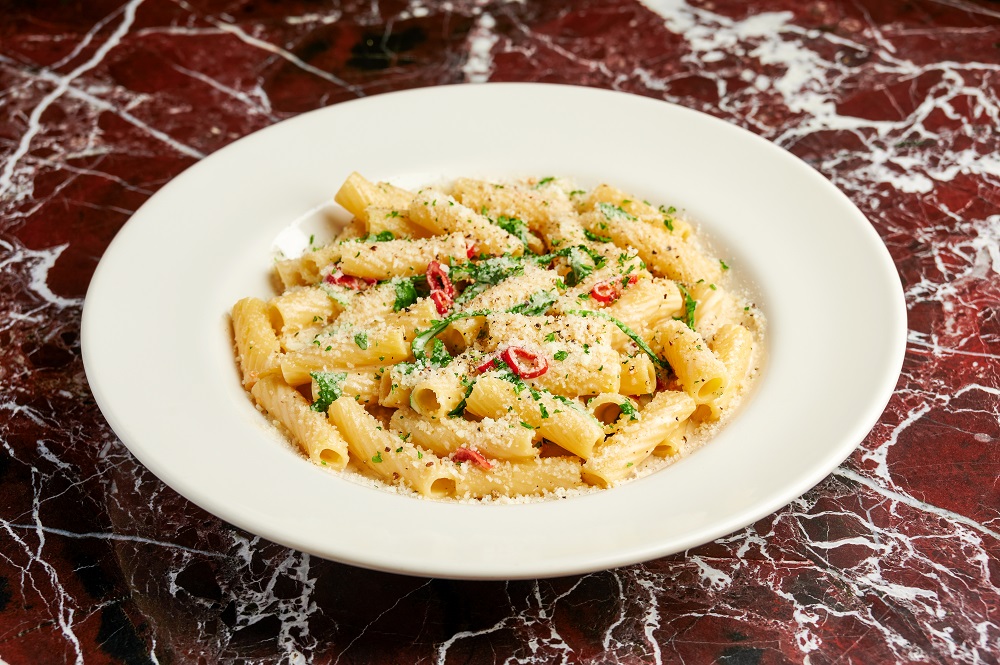 Grand Lux Cafe's menu spans the globe with sumptuous dishes that feature seductive flavor profiles and world-class cooking techniques. Add a grand finale to the meal with desserts like carrot cake with a cream cheese frosting, molten chocolate cake, and a box of warm homemade chocolate chip pecan cookies are served warm, right from the oven.
Of course, there are delicious adult beverages, including Tahitian Pineapple made with Reyka vodka, pineapple, and fresh lime and Tequila Cucumber Cooler blending Avion Silver Tequila, Fiorente, cucumber, lemon, and fresh mint.
The visual experience transitions the lavish interior design of each Grand Lux Café with sumptuous fabrics, textures, marble floors, and table tops. The two most recent Grand Lux Cafe restaurants opened feature inlaid leather seating, warm wood paneling, colorful drum lamp shades, and roaring fireplaces.
To find out more, visit grandluxcafe.com and follow on Facebook @ GrandLuxCafeLasVegas89109 and @ GrandLuxCafeLasVegasNV89109